One of the best books for art lesson ideas is Dynamic Art Projects for Children
 by Denise Logan. It has many doable art lessons for elementary kids. This Mola project above came from this book and includes great tutorials plus handouts to give to the children. I did this lesson with fourth grade kids but it would be great or even better with fifth or sixth grade.
I've done this Mola lesson a few times and always had a classroom of eager, excited students. A few struggled with the drawings, but if you break down the drawing into basic shapes and then talk about adding "echo" lines, the drawings don't seem as intimidating. I encourage you to visit my other post of making Molas, to see how we did the drawing.

Fourth Grade Molas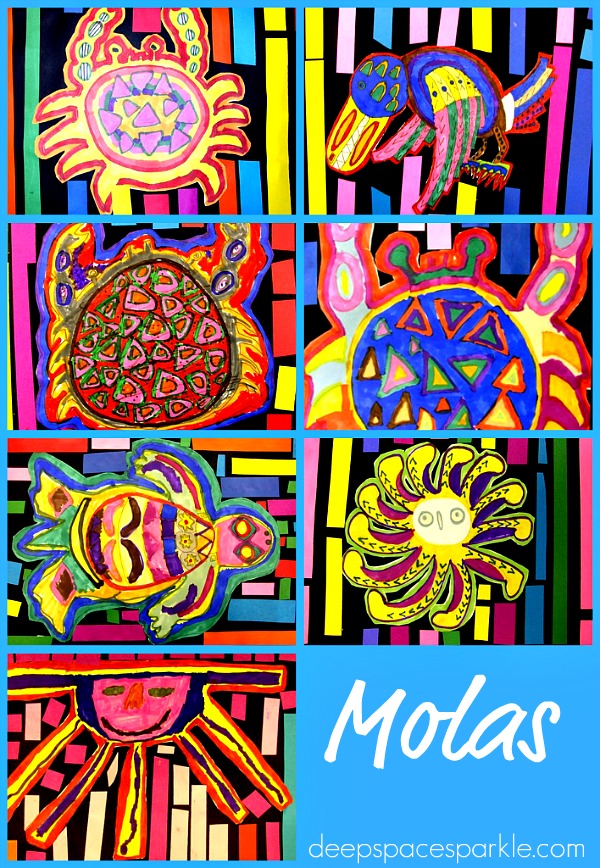 Pin It