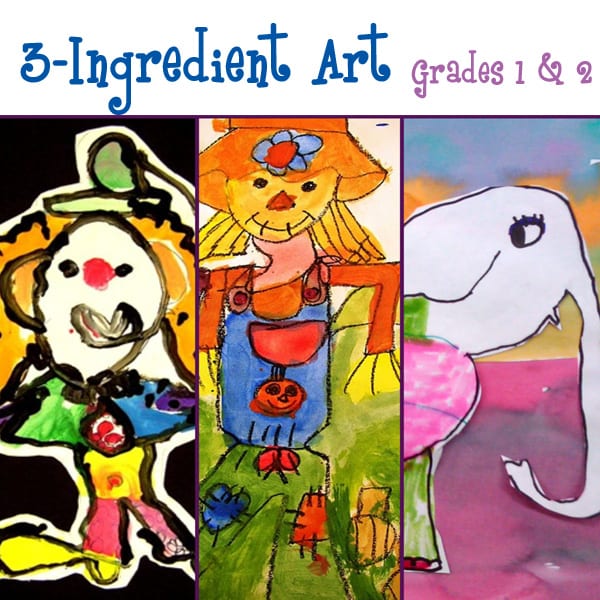 3-Ingredient Art is all about simplicity…making the most of what you have and not worrying about purchasing fancy or hard-to-find art supplies. The three lessons featured in my newest PDF are created using three basic products: paper, markers or pastels and paints. How simple is that?
My most popular lessons for
first and second grade students
are featured
. I have done these lessons many times over the years and my students love them.  My special Deep Space Sparkle handouts (that you can only find in my PDF booklets) will help make teaching easy especially if you don't consider yourself an artist.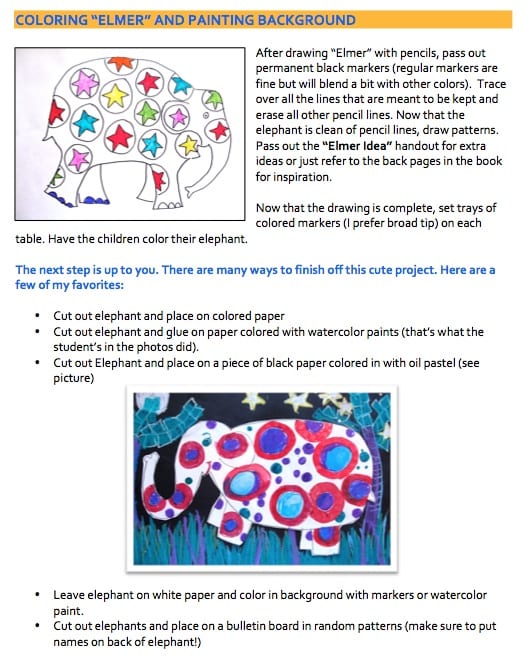 The lessons featured are:
Colorful Clowns: Guide the children through a fun drawing lesson that teaches how shapes make drawing easy. After the drawing, get messy with tempera paint the kids can mix themselves. A wonderful lesson in self-expression with an emphasis on color and paint mixing.
Color-wheel Scarecrows: A great platform for teaching the little ones about primary and secondary colors. The how-to-draw handouts make it easy for you to inspire your students even if you have little art experience.
Elmer the Elephant: Be inspired by the charming tale of Elmer the Elephant. Children follow a simple directed line drawing lesson and then decorate their own "Elmer". An option to paint a background is included.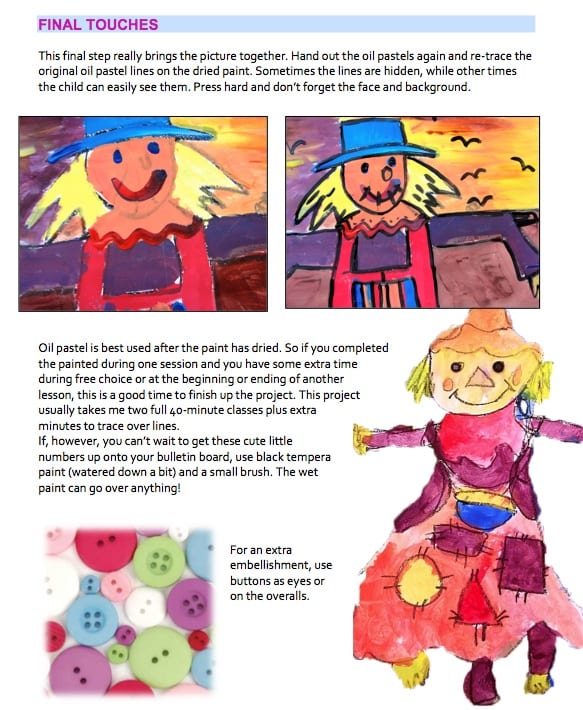 Handouts Included:
Scarecrow Idea Sheet
How-to-Draw a Clown
Clown Idea Sheet
How-to-Draw Elmer
Elmer Patterns! Idea Sheet

Each lesson features photo-tutorials, supply list, a "script" or helpful teaching tips for teachers and a gallery of student work. Also included a photo-tutorial for teaching color wheel paint mixing
Only $5
Although the lessons are suggested for grades one and two, they could be adapted for any grade level. This
17-page booklet
is available for download. Simply click the
Buy Now
button and follow the instructions.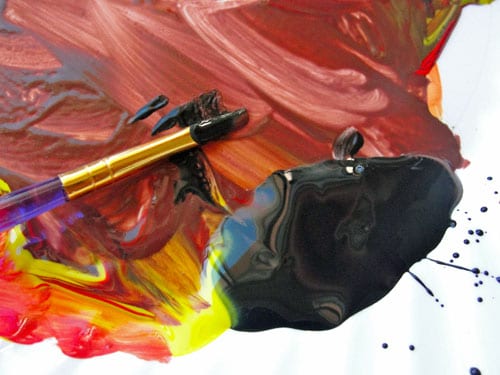 Deep Space Sparkle Art Lesson Plans are PDF Files that you download to your computer. A printed copy will not be mailed. To purchase, click on the Add to Cart Button where you will be directed to the shopping cart. Click on the PAYPAL or GOOGLE CHECKOUT button. Your transaction will be handled by their secure servers. If you purchase via PAYPAL, your download link will be sent by email. Please make sure your email address is correct. If you purchase via GOOGLE CHECKOUT, your download link will be displayed in Google Checkout.
Pin It