Beautiful Oops by Barney Saltzberg just might be the most perfect art book for children. It is simple, colorful, engaging and has a great message. I heard about this adorable book through the Deep Space Sparkle Facebook page. Many of the you suggested it as a great read for the beginning of the year. And you were right. I read it to my third grade students and even though I worried that the board book concept might appear young, they lapped up. They even applauded it! Seriously!
The book takes you on a journey of all the predictable mistakes a child can worry about it an art room and turns them into beautiful things. Having spent many, many years listening to children's book editors talk about the importance of the page turn, all I can say is that this book has it down! My students were hanging off each picture and every word.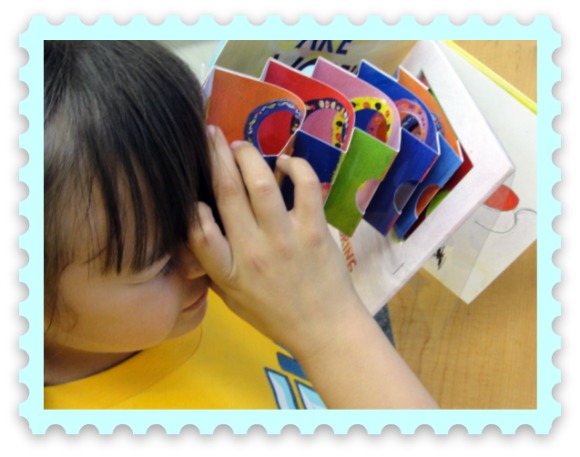 The book is meant to be handled and manipulated, so reading it in front of 25 kids was a bit unfair to them. But after the students finished their art project, I gave them the opportunity to play with the book.
Take a look at Barney Saltzberg's video of the book. You can show this video to your kids but honestly, it's a far better experience having the book in your hands!
You can purchase Beautiful Oops!
 through Amazon.
This post contains affiliate links
Pin It