I've been up to my ears in clay. The 6th grade students have finished their portion of the annual ceramic tile mural project. The project is coming along beautifully except the tiles have taken a long time to dry. They'll be fired at the end of the week, glazed next week, fired again and finally, installation. Can't wait!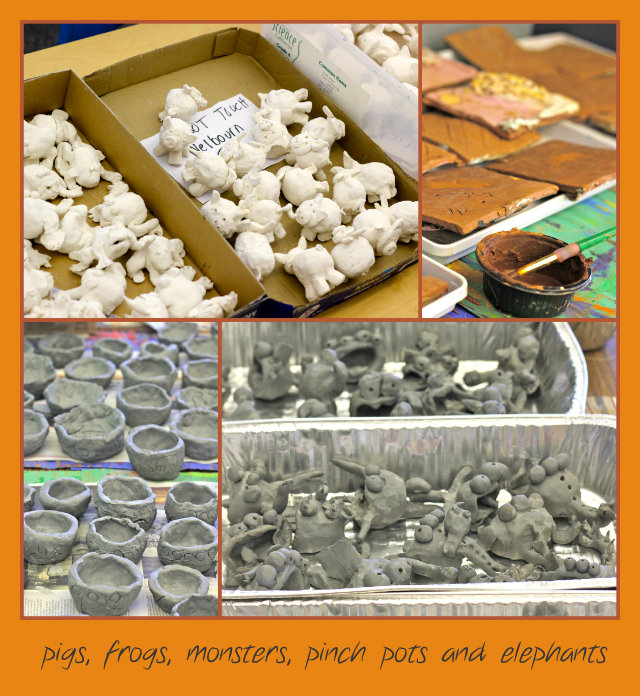 1st, 2nd, 3rd and 4th grade students have made pinch pots, alien monsters, frogs, pigs, elephants and Santa Barbara missions. I'm guessing I'll need to sleep at school to get all the firings down before school lets out. Why do I leave all the projects until the end of the year?
I have to admit that my ceramic unit gives me the biggest headache (and back ache, too) but the rewards are too great not to offer this unit. If you have never done ceramics before and you have a kiln, you should really consider trying a project or two with a selection of classes just to see how it goes. I began my ceramics career with a wonderful mentor, and she taught me all the basics. I remember feeling completely awestruck over what this lady could do with clay…and the kids too! It's such a tactile, rewarding experience.
Meanwhile, I must rest my weary back…tomorrow we underglaze, glaze the load up the kiln. More pictures and projects to come…

Pin It