Art & Literature: Engaging Your Audience the Artful Way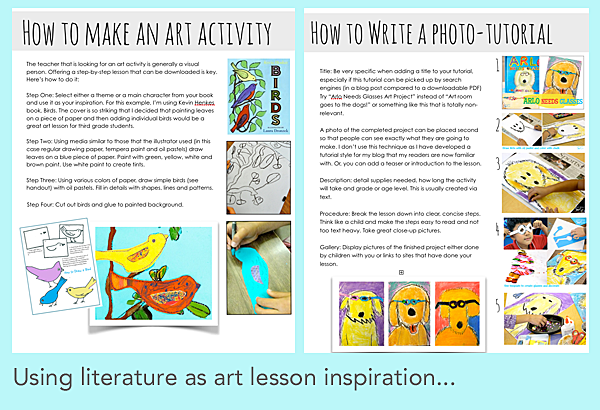 Last June I spoke to a wonderful group of children's book authors and Illustrators about how to create art activities or lesson plans for their books. It was such a great time for me as I have known many of the authors and illustrators for years. In my former quest as a middle grade novelist, I went to many SCBWI events, nationally and regionally. I can only say this about children's book writer's and illustrators: they are the nicest and most sharing group of professionals I have ever met. Just plain lovely.
Anyway…I thought you might be interested in viewing my handout for the day. The PDF has some of my favorite blogging tips (aimed at authors but still relevant to you) and some simple ways to add art activities to your blog (or classroom).
The PDF is available for free in the shop. Click below to view.
Art & Literature PDF: Engaging Your Audience the Artful Way