American Flag Art Project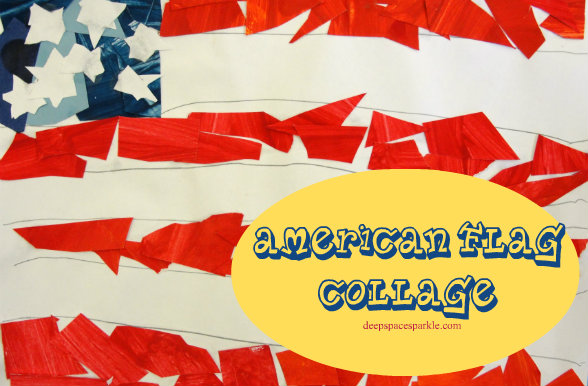 What can you do with a box of paper scraps and 40 minutes? An American Flag Collage, of course! My Kinders drew a box and lines on a piece of 12″ x 18″ white paper and then filled the square with torn blue scraps of paper. They added red papers of all textures and shades to the stripes. This was a great exercise in fine motor skills as the children focused on tearing the paper into tiny bits. Some kids even got clever and added white stars.
A super easy project just in time for Memorial Day!