Art & Literature II Art Lesson Plans
Art and Literature is a natural combination. Art lessons flow directly from the illustrated pages of the picture books and right onto the art tables. For this 23-page Art Booklet, I have chosen three beautifully illustrated books and created kid-friendly, classroom-tested art lessons for you to use. Each lesson has a supply list, photo-tutorials, gallery of actual student's work plus my popular How-to-Draw handouts. Plus, as an added bonus, I've included two extra how-to-draw handouts for two of most popular art lessons based on the books Giraffe's Can't Dance and A Color of his Own.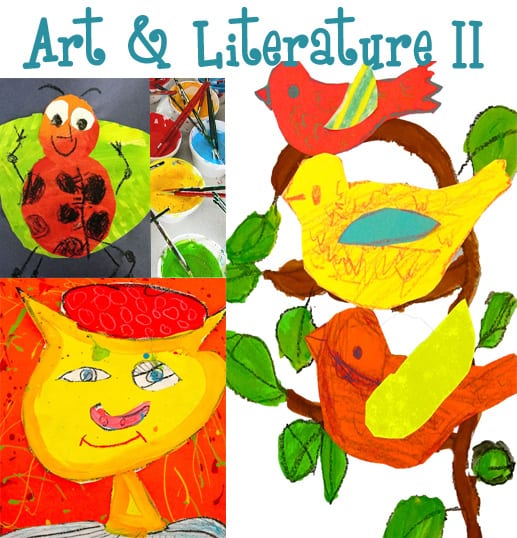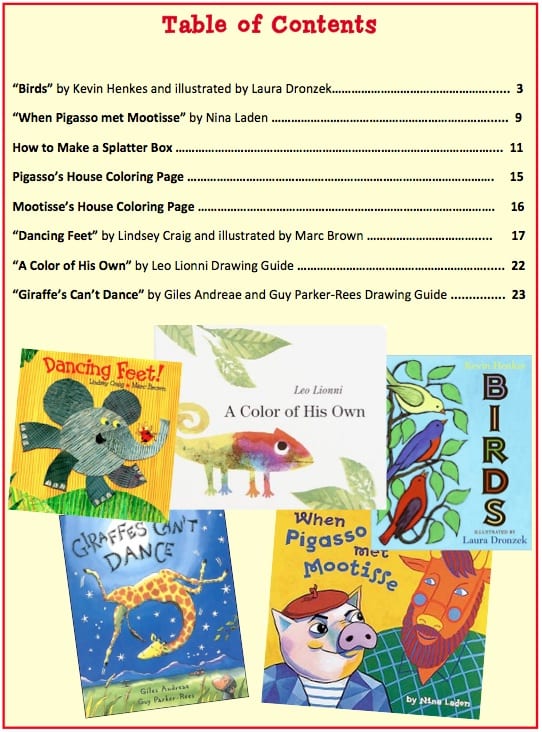 This booklet is perfect for Kinder through to Grade 3. I've included templates for the "Birds" art lesson so that very young children can participate with mom or dad.
Handouts Include:
How to Draw a Bird
How to Draw "Pigasso"
How to Draw a Chamleon
How to Draw Gerald the Giraffe
"Pigasso's" House Coloring Page
"Mootisse's" House Coloring Page
Bird Template