Free Lesson

Art School for Kids is an online art program designed for volunteers, teachers and home-school parents. This page is a FREE LESSON that you can try before purchasing the other Art School for Kids lessons. Each lesson includes a VIDEO, PDF and HANDOUT. The full curriculum contains six lessons for each K6 grade level. This free trial contains one lesson.
Return to this page and click on the picture to download and view the free video, PDF and handouts.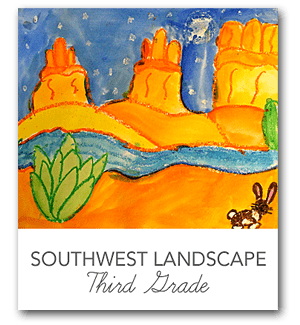 If you already ordered the free lesson and can't access it, you need to log in (under "My Orders" above).
You can purchase the entire curriculum or individual grade levels in the shop. Click HERE.