Literature Inspired Art Lesson Plans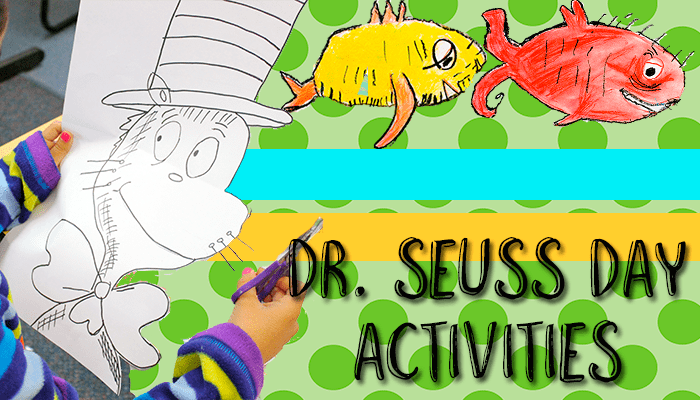 My last Dr. Seuss art lesson was created two years ago and has become one of my most popular lessons of all time. Building on the same theme, I created three more Dr. Seuss-Inspired lessons that are easy to teach and fun for the children to create. This 25-page lesson plan booklet provides three lesson plans that include direct-line instruction so even the most art-challenged teacher can teach with success!
Perfect for celebrating Dr. Seuss Day or for anytime you want to add a fun, easy and colorful addition to your classroom walls, the following lessons hit the mark:
Colorful Cat: Follow a directed line drawing of this mischievous cat and paint with a simple technique. Stop here or glam it up with a colorful background.
Red: Children will enjoy drawing Red, a character in my favorite Dr. Seuss book, Hop on Pop, and designing a colorful mop of hair.
Funky Fish: A very easy, directed-line drawing that creates a fanciful and very Dr. Seuss-like fish. Chalk pastels make quick work out of this adorable art project.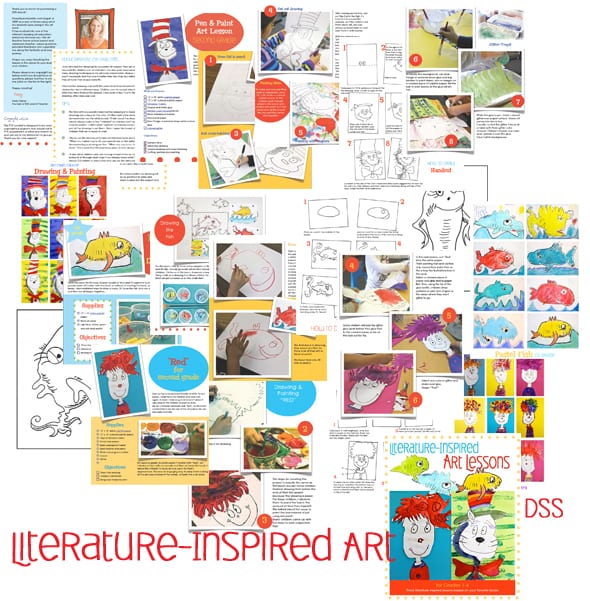 This 25-page booklet features three complete lessons and is perfect for grades 1-4. The booklet includes:
– 21 pages of photo-tutorials and teacher tips
– An introduction and my tips for successful Directed Line Drawings
– How to draw a "Cat in the Hat" inspired character handout
– How to draw "Red" Inspired character
– How to draw a "Dr. Seuss"-like fish
– 2 coloring pages
– Student galleries
– Art Supply lists
– Student Objectives
– National Core Art Standards checklists (grades 1-4)