3-Ingredient Art 5/6 Lesson Plans
A 24-page booklet that includes three simple art lessons for grades 5 & 6 using basic art supplies: paper, paint, oil pastel or marker. Drawing handouts, photo tutorials and student art galleries take the guess work out of teaching these lessons.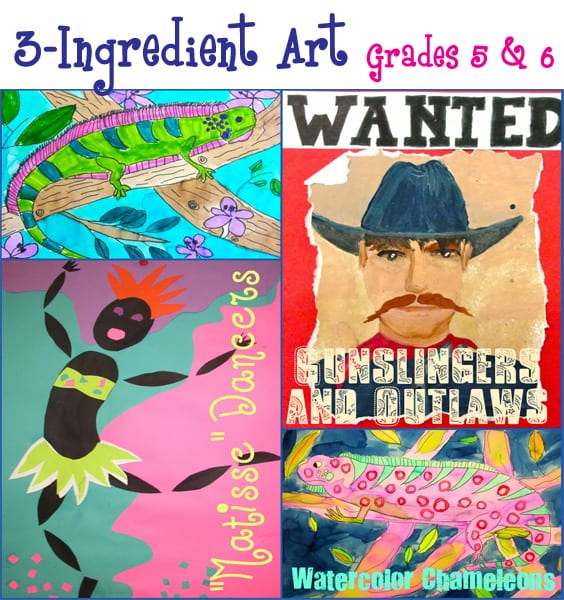 Collage dancers inspired by the paper cuttings of Henri Matisse, students use scraps of colored paper to create their own paper dancer. This lesson is a perfect platform for teaching color, motion and mood through art. I've found that all ability levels adapt well to this project.
Watercolor Iguanas & Chameleons: Using the how-to-draw and Idea Sheet handouts, students draw an iguana or chameleon. Photo tutorials show how a few watercolor techniques can turn this project from basic to dramatic.
Gunslingers and Outlaws: Who can resist those nasty Gunslingers & Outlaws A fun alternative to portrait drawing, "Outlaws" is a huge hit with my fifth and sixth grade students. Learn how to draw a hat and how to "age" a painting. How-to-draw handouts included. A great opportunity to tie in a creative writing piece by naming the outlaw and providing his story.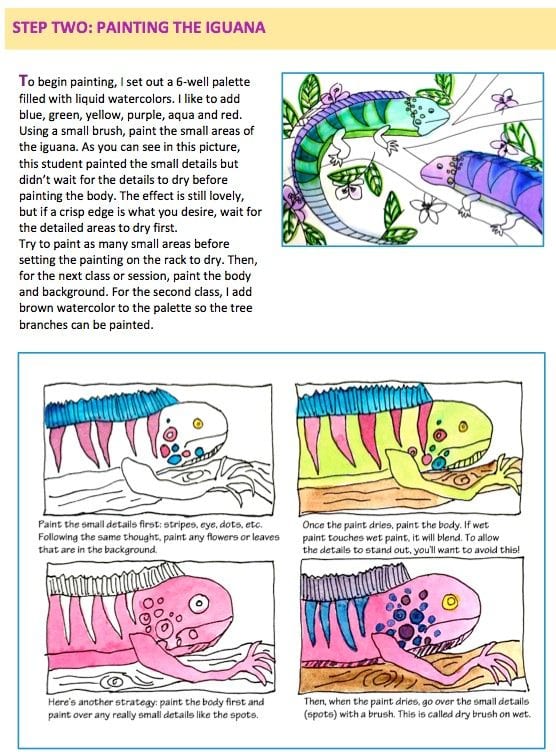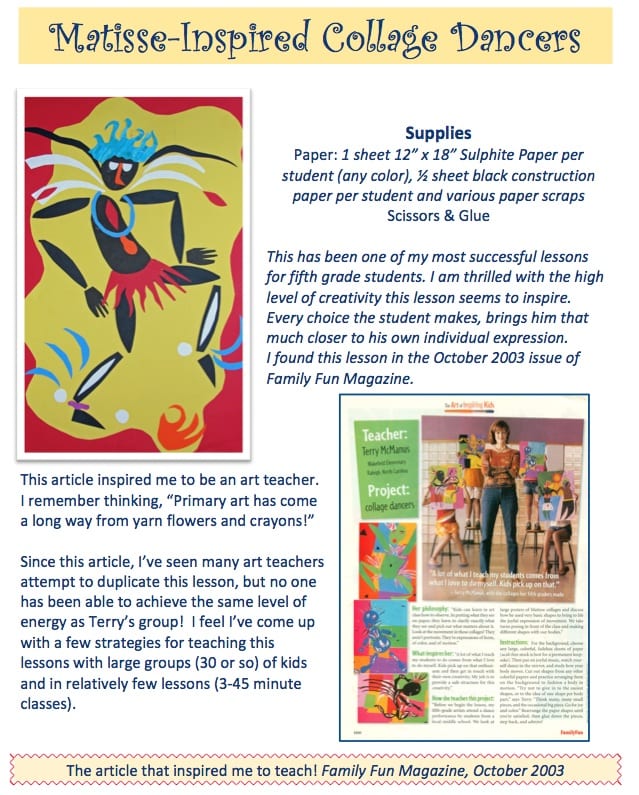 If you need to add variety to your art lesson curriculum, these lessons should do it. This 24-page booklet includes supply lists, photo-tutorials of children (not adults!) creating the artwork and of course, the ever-popular student gallery.
Handouts Included:
How-to-Draw an Iguana
Iguana and Chameleon Idea Sheets
Rainforest Leaves Idea Sheet
Creating Hands & Feet from Paper
Templates for Matisse-Inspired Dancer
Also included…
How-to-Paint an Iguana with watercolors
Photo-tutorial for cutting hair and skirts from paper
Western lettering instruction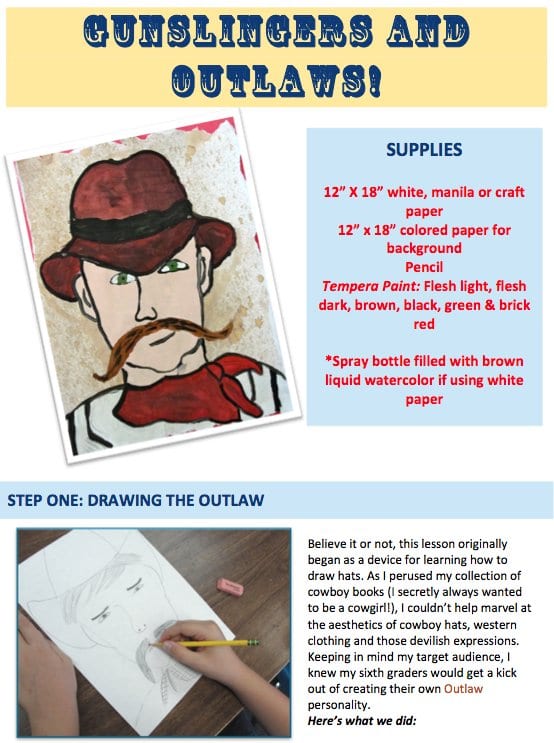 Click to see 3-Ingredient Art Grades 5 & 6 in the DSS Shop