Egyptian Faces Art Lesson Plan
Studying ancient civilizations is a component of California's sixth grade social studies curriculum. Most teachers have a bevvy of lesson plans devoted to Egyptian art but this one is my favorite. It takes portrait drawing skills a bit further by learning how to draw a profile plus it allows for a ton of creative expression. The results are stunning with all the intricate details and makes even the most tentative artist empowered. It's fun too…how often do you get to work with gold paint!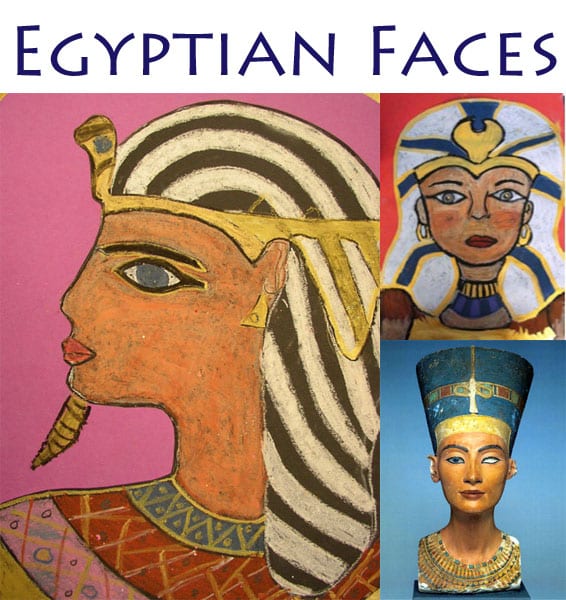 This 8-page single subject lesson plan features:
Two original Deep Space Sparkle drawing handouts (Egyptian Profile Drawing Aid and Egyptian Faces Drawing Aids)
Student Gallery
Complete multi-photo tutorial.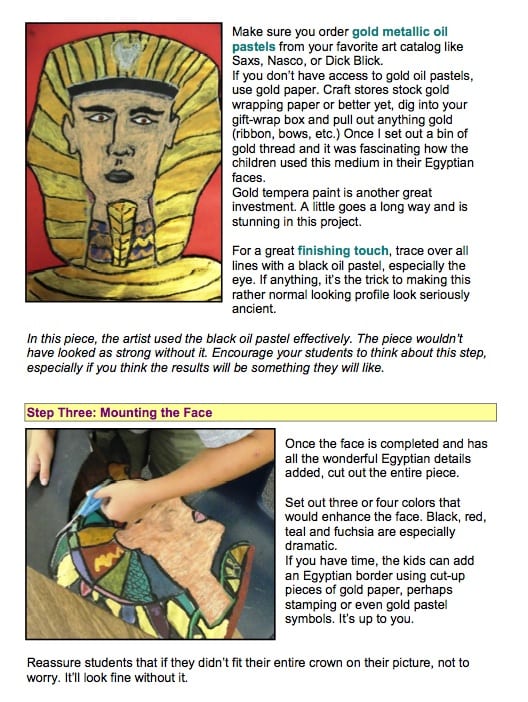 This lesson is best suited for upper elementary students but would be successful with junior high as well.
Purchase Egyptian Faces in the DSS Shop