FamilyFun Magazine is Looking for Submissions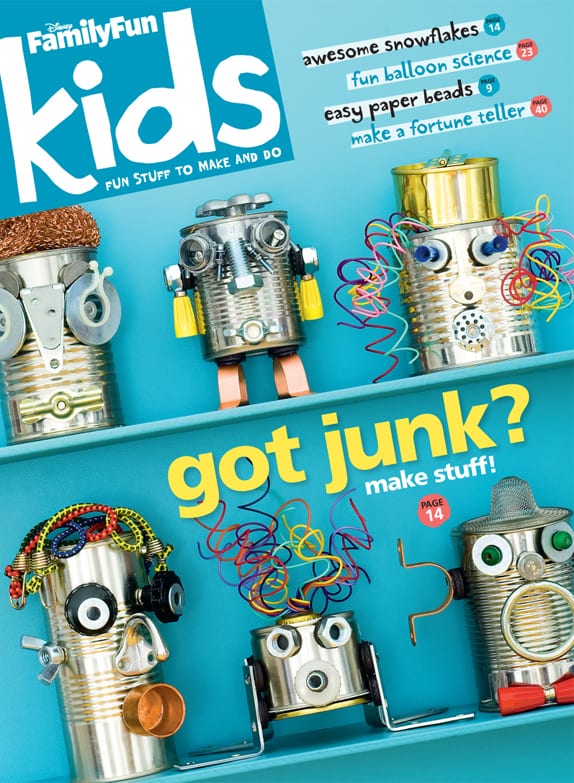 FamilyFun Magazine is launching a new, super cool kid's magazine called Disney's FamilyFun Kids! It's an ad-free, creative, can-do magazine packed with easy crafts, puzzles, games, art pages and more! And, they need your help…
FamilyFun Magazine is looking for submissions for two fun sections of their upcoming issue. If you have students or children between the ages of 6-12, here are two ways they can get involved with the magazine:
1. Make something weird out of chewing gum and googly eyes and send FamilyFun a picture.
2. Have kids take photos of any other really cool projects they've done such as crafts, games, recipes, artowrk and more–and briefly explain what the porject is, how it was made, and what makes it so cool.
Parents or teachers should email their kid's ideas/photos to: Jordan.L.DeFrank@disney.com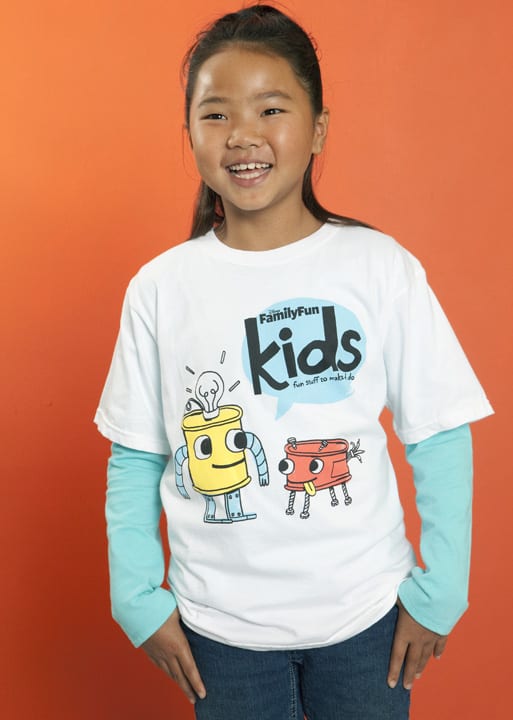 If FamilyFun uses your idea in the magazine, they will send your child this cool t-shirt!!!
And just for considering an idea, Deep Space Sparkle wants to give one reader a one-years subscription to Disney's FamilyFun Magazine! Just comment below and answer the following question:
What do you love most about Disney's FamilyFun Magazine?
Please only one comment per family (I can check!) and I will announce the winner this Friday, October 21st!
Click here to subscribe to FamilyFun Magazine.