Five things to do to make your art blog sparkle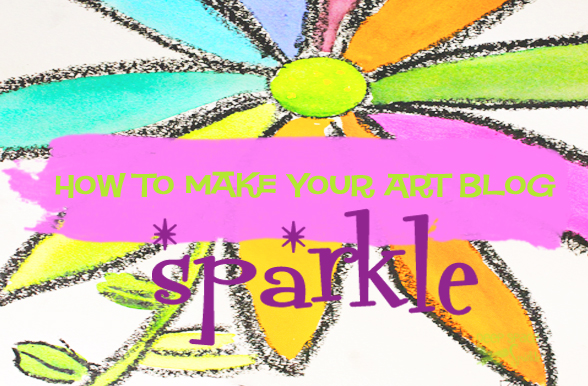 It's that time of year when resolutions are made and goals are set. You may be thinking of starting an art blog or perhaps expanding on the one you already have. Perhaps you are wondering about monetizing or changing formats or even kickin' it up a notch. Maybe you are wondering if the effort is even worth it. I have been around the blogging community for a while, so I thought I'd share a few observations (and some secrets!) with you.
Sparkle Secret #1 Know exactly why you want to blog and what you want to blog about.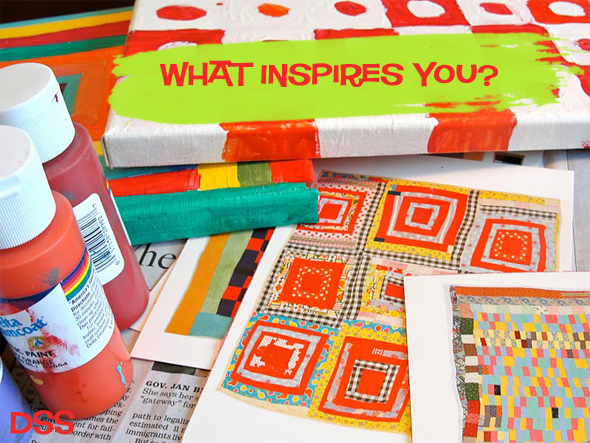 If you know why you blog and what you are passionate about, then everything on your blog will resonate  your intentions. Sounds easy, huh? Well, it's a bit harder than you might think. Blogging consistently about very similar topics requires a bit of discipline. If you post an amazing Van Gogh tutorial one day and then pictures of your trip to the city the next, readers will question your intentions. This isn't good news to those who like to post about a variety of subjects. You may even argue that it's your blog and you should be able to post whatever you want. This is very true. You can write about Van Gogh and your children and add a few posts about your experiences at a restaurant if you want, but readers who are interested in the art will most likely not be interested in the other topics. This might seem boring if you have other interests that you like to share, but the blogging trends is to stay focused on your intentions and create posts that are very specific to that. The opportunity is always available to start another blog highlighting other interests.
I receive lots of emails from readers wanting to know if it's worth starting an art blog when there are so many out there. There might not be a need for another art blog sharing art lessons, but there are so many opportunities to really set yourself apart. Here are a few ideas that I see as missing in our art ed community….
Round-ups of great art projects. Craft Bloggers have created huge followings of craft project collections, shelter blogs have curated amazing resources and lifestyle blogs give you a taste of how people live. You too can create collections, showcase projects that you like and provide a real service to art teachers looking for something specific. This is also a great format if you want to advertise on your blog one day as this type of blog has the potential to receive a lot of traffic.
School auction projects. This is the ultimate niche idea…gathering successful auction projects tutorials.
Comical commentary of what goes on inside the art room. If you are funny and people have responded to your humor, then this might be the niche for you!
Art and Tech. There are a few art teachers who do this well, but I still think there is room for an art teacher to streamline art projects for the tech savvy teacher. Power points, videos, etc….wouldn't it be nice to have a resource for this?
Don't be afraid to niche blog. Art blogging alone is a niche market, and you can fine-tune that even more by finding what really motivates and inspires you.
Sparkle Secret #2 Be Unique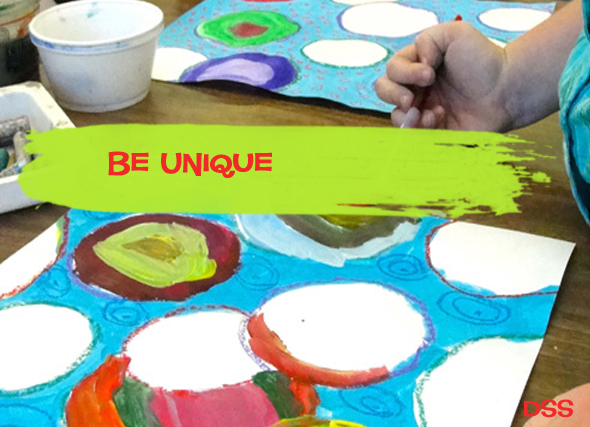 Content is what draws people to your blog. If you have great photographs, or art lessons or provide some type of service to help the reader, you will attract visitors. If that content is unique in some way (presentation, perspective, imagery) it will draw even more readers. I can't say enough for showcasing your true self and resisting the urge to blog like everyone else. Sometimes, people blog about the exact same thing (in our case, children's art!) but how we blog, what we choose to post and how we present our ideas are what makes us unique.
Is your blog unique? Do readers stick around to comment and engage? If you aren't sure, ask yourself these questions:
What type of post do I gravitate towards? Do you like blogs that feed you information or provide inspiration?
What is it about your favorite blogs that keep you coming back?
Do you feel like you need to post just because you haven't posted in a while?
Which posts on your blog has received the most comments? Why do you think that is?
Okay, time to 'fess up. How many of you began your last post with the statement "I'm sorry, but I haven't posted in a while…" This may be an indication that you are blogging about the wrong thing. You may think it's because you don't have time, but in many cases, I don't think this is true.
Find your rhythm, find your joy and find what is interesting to you and then you might find that blogging becomes much, much easier.
Sparkle Secret #3: Learn To Take Great Photos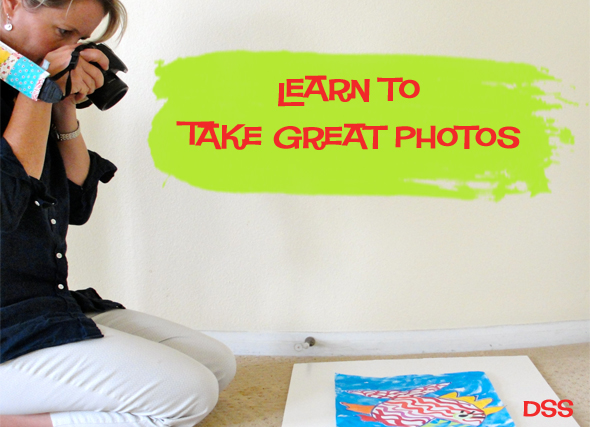 It's no secret that the blog world is huge. There are hundreds if not thousands of art ed blogs and every one wants to stand out. One way to do that is by using great photographs. You don't have to have a fancy camera but you should learn how to resize and do simple edits. No one has time anymore to read long passages of text and more and more people only look at the pictures (I'm guilty of that!) If you have an art ed blog, try not to worry about posting more often than you have time for, but do try to produce high-quality posts with great pictures.
Before posting a photograph, double check the following:
Is the photo cropped? Please don't publish un-cropped photos, especially ones that have distortion. If you are taking pictures of artwork similar to the photo above, then you will have distortion. Try standing directly above the artwork instead.
Is the lighting good? Most free photo-editing programs can auto adjust exposure with one click. Try Picmonkey or iPiccy.
Is the photo size appropriately? Current trends are to make the width of your photo the same size as your main post area. My post page width is 600 px, so all my photographs are 590 pixels. If you have a wordpress blog, make sure to resize your photos as larger photos take a very long time to load.
Make all your pictures the same width. Don't try to stick one in the upper right hand corner of your post and the other photo centered. All your photos should be the same width (but not necessarily the same height).
Don't photograph children at your school unless you have permission to publish their pictures. Talk to your Principal to make sure you aren't violating your school district's media guidelines. I sometimes show faces of children I know personally, but generally my rule of thumb is no faces. Establish professional guidelines so that they mesh with your school.
For every picture I have on my blog, I do the following:
Download from camera and do quick edit on iPhoto (usually auto correction)
Use Photoshop Elements to resize to fit blog post. Since I have a self-hosted WordPress blog, it is very important to reduce the size of my photographs as uploading original sizes creates a slow loading blog.
Create graphics and add watermark using Photoshop Elements
Upload to blog
It sounds like a lot, right? But think of every post on your blog as a representation of yourself. It is far better to publish a few high-quality posts than many low-quality posts.
Sparkle Secret #4 Learn Blogging Basics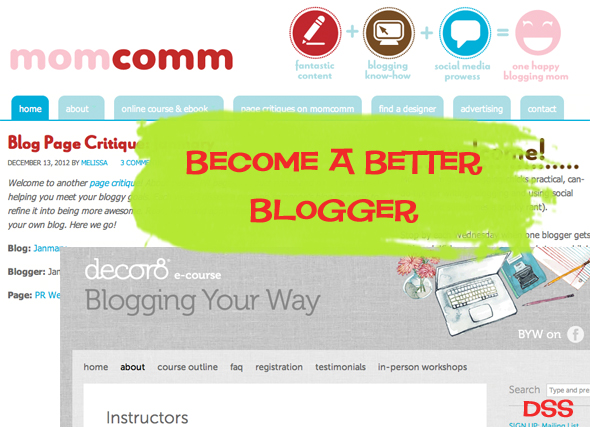 If you want to produce a blog that receives a high readership or that can someday make you money, you must learn the basics of blogging. There are hundreds of amazing blogs out there that can show you the way ( I love Mel at MomComm). If you are posting more than 4 times a month, you are an active blogger and need to know how to do the following:
Link to an original source. It is not enough to say thank you to someone for their great art lesson, you must provide a link. This is how.
Install a search button on your blog. Most Blogger blogs have a widget specifically for that. Please use it. I will often go to my favorite blogs and look for the one lesson that caught my eye (pre-Pinterest days!) and the blog won't have any mechanism to search for the post. It is very easy and very necessary to install a search button if you have original content.
Make it easy to for people to comment. If readers have to spend more than 5 seconds breaking through a word-verification process, they may not stick around long enough to leave a comment. Word verifications are very hard to get right the first time. Or is it just me?
Title your posts well. Make it very specific to your post. Search engines will like this too!
Put your name on the front page of your blog. Let people know who you are and create a really great "About Me" page. It's one of the most visited pages on my blogs.
Install Google Analytics or some type of simple site meter. You can track who is linking to you, who your top referrers are and other great stuff. This is stuff you don't need to obsess over, but it's good to get into the habit of knowing your numbers.
Take a look at the size of your header. If it is taking up more than half of the computer screen, it's time to reduce the height. Headers are becoming smaller and smaller to accommodate social media buttons, ads and to make room for your great content. The name of your blog should be easy to read, easy to remember and different from everyone else.
If you are serious about your blogging venture, consider taking one of the many blogging e-courses available. I have taken two of Holly Becker's Blogging Your Way e-courses and would highly recommend them. You will become a better blogger after you have taken this class.
Sparkle Secrets #5 Create a Great Tutorial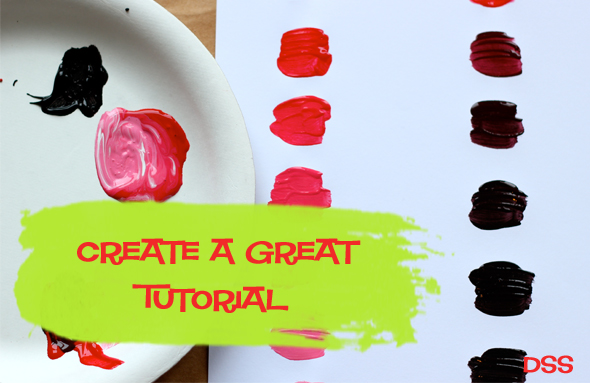 If you are providing the service for sharing art lessons, having one or two great tutorials a month is necessary for building your readership. I'm still learning how to fine-tune my own lesson tutorials and trends are always changing, making it a process that always needs updating. Here are a few tips:
Take clear, concise photographs of the tutorial. You can chose to recreate the tutorial on your own and take shots of your process or take photographs of the children doing the art. The latter is what I do. My blog's mantra is to showcase children creating art and not an adult doing children's art. I have had to learn how to teach a lesson to a class, help the children with their process and sneak in pictures of the project without compromising my role as a teacher. Gail from That Artist Woman does a great job of re-creating student projects in her own studio.
List Supplies. Begin the tutorial stating what someone will need to complete the project. This can be done via a list or a photograph of the supplies.
Captions. Break down each step into a caption. Use Heading 3 or 4 to format the caption and avoid using words such as Step One and Step 2. Search Engines look for captions with relevant content.
Be unique in your presentation. Try photographing the tutorial from a different angle or try video. This goes back to making each post special and unique to you. Develop your own style.
Student Gallery. Try to show samples of student works as a gallery or select just a few. It's hard to scroll through twenty pieces of art, especially if they are small, un-cropped and poorly exposed. You can create collages in iPiccy or Picassa very easily and resize the gallery to fit the width of your blog post. This way, the artwork makes a greater impact and readers won't have to scroll so much.
 Do you have specific blogging goals this year? Are there things you would like to do but don't know how? Ask away…I'll try to answer your questions or point you in the right direction.