Fun with Art Movements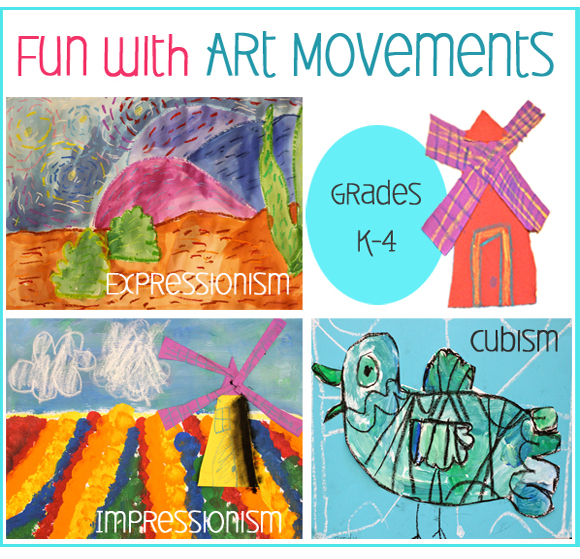 Fun with Art Movements introduces Impressionism, Expressionism and Cubism to young children with three easy, colorful art lessons. Inspired by Van Gogh, Monet and Picasso (you can't get any better with these three!) this 23-page booklet shows how to introduce these art movements in a fun, exciting way through coloring pages/drawing guides, full-color tutorials and special techniques.
Inspired by Van Gogh's Cypresses in Wheat Fields, Monets' Tulip Fields in Holland and Picasso's many cubist works, children will learn concepts such as abstraction, horizon line, landscape perspective, color value, patterns and lines and much more.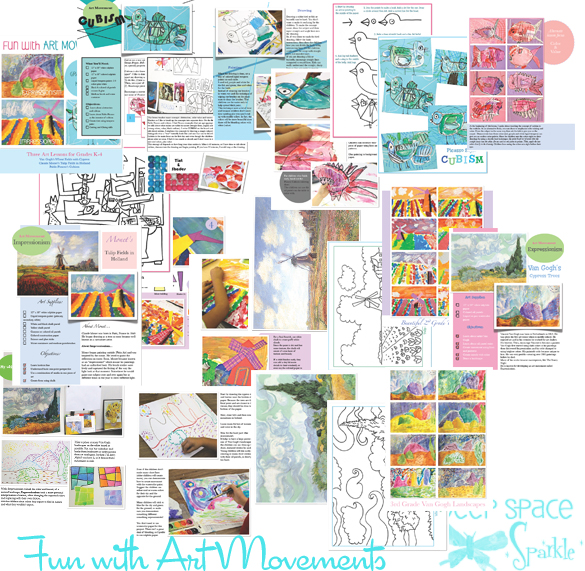 This 23-page booklet features three complete lessons and is perfect for ages 5-9. The booklet includes:
23 pages of photo-tutorials and teacher tips
An introduction to 3 art movements
How to draw a cubist bird handout
3 coloring pages: Picasso's Three Musicians, Van Gogh's Cypresses in Wheat Fields, Monet's Tulip Fields in Holland
Student galleries
Art Supply lists
Student Objectives