Gustav Klimt Art Project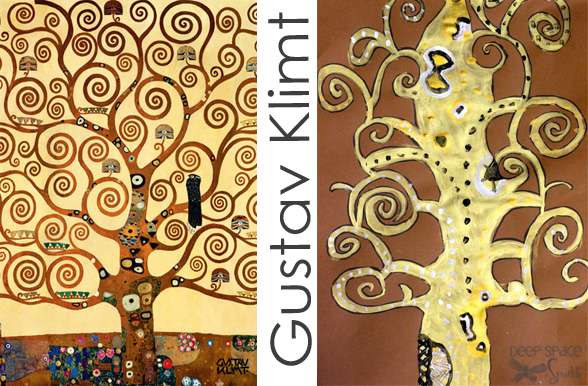 Despite the detailed elegance of Gustav Klimt's "Tree of Life" painting, this quick, calming art lesson can be completed in under an hour.
You'll need metallic paint for this project. I used Sargent Metallic Tempera paint but other brands work just as well. There is a quality to the metallic paints that makes the paint glide over the paper. It's quite lovely and the children enjoy the process.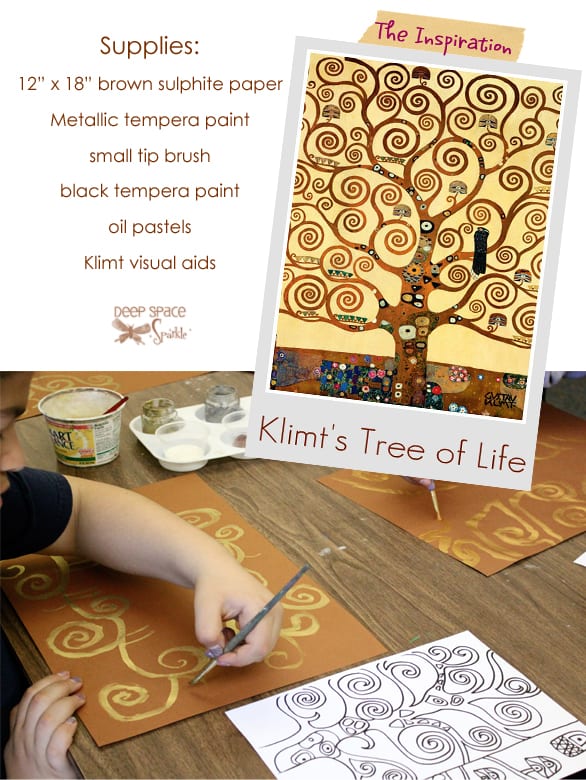 Start by painting the trunk of the tree. Some children will have a tendency to draw the trunk quite straight, so make sure to show them how to paint the trunk in fluid motions by drawing the sides swaying as opposed to drawing straight lines. Extend branches from the center and use swirls at the tips of each branch.
Use some white tempera paint (I neglected to add that supply in the list!) and paint over the gold paint. Let these areas dry completely and then the children can paint over these patches of white with black paint to make patterns or designs. Some of my students used oil pastels to add designs which I thought was a good addition.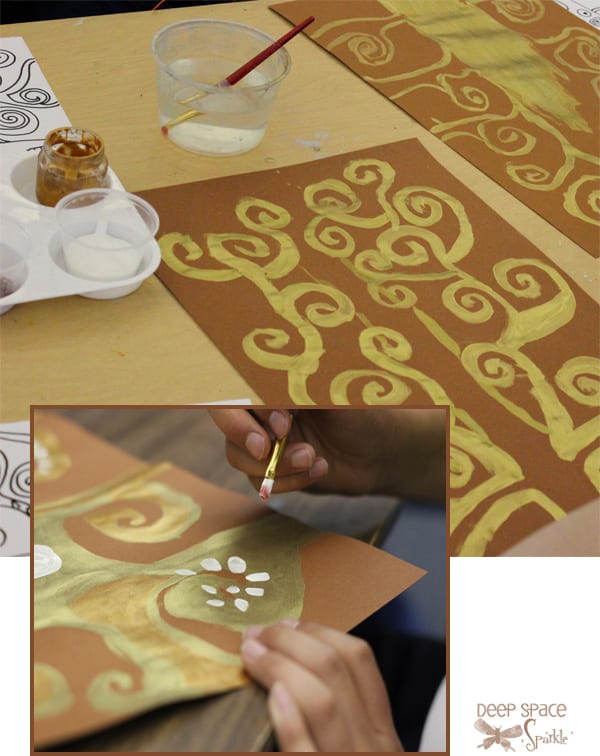 The final step is to use black paint to outline all of the tree branches. I think this makes the piece. Some children are hesitant about using black paint and a brush, so it may be a better option for them to use a thick black marker. Make sure the gold paint is dry before adding marker or you will ruin your marker.
This lesson is a great way for children to use their own creativity and style to create a piece of art all their own. Klimt's example is beautiful but what's even better is seeing how children use the piece as inspiration. Try not to give too many instructions while drawing the tree; there isn't a wrong way and the children might surprise you with their interpretations.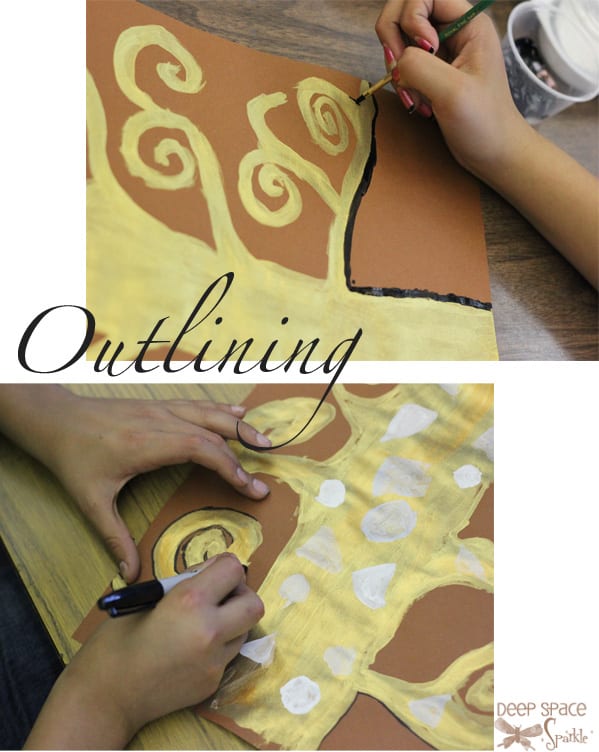 Sixth Grade Tree of Life Paintings…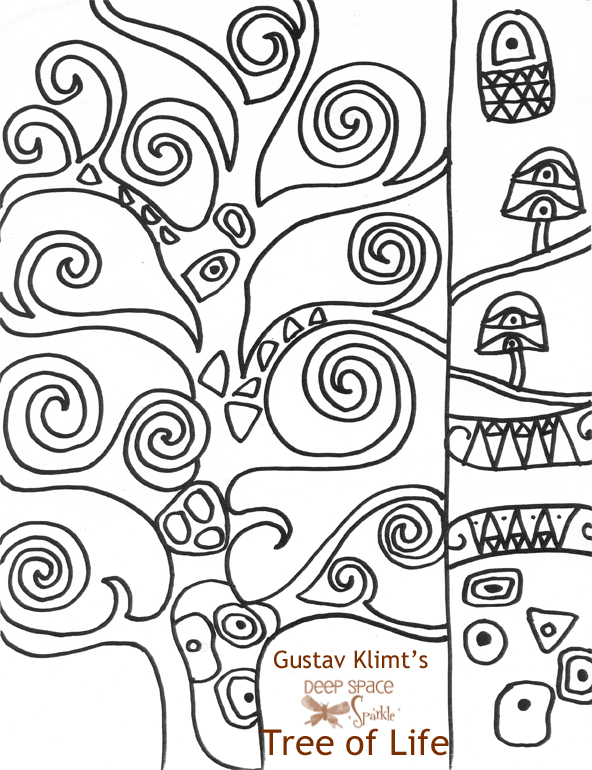 Here's a handout that may help your students with the drawing.