Join me for a Free Training!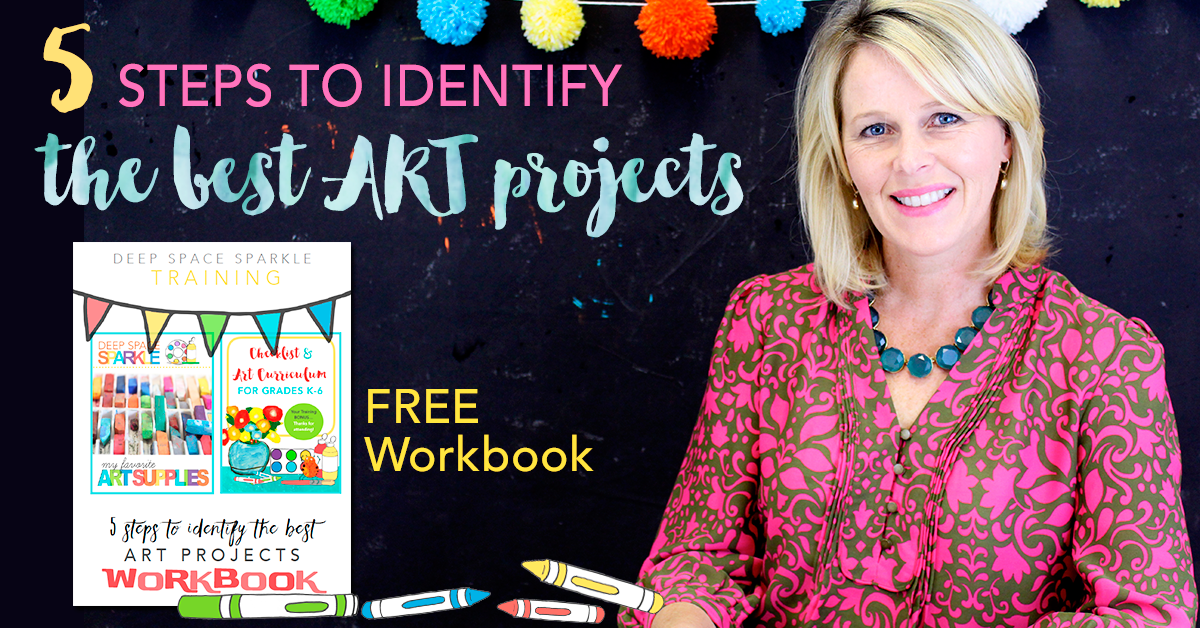 Imagine this…
Open House, May 2016. A year's worth of teaching, planning, and creating paid off. My room looked exactly how I wanted it to, and it was decorated from floor to ceiling with DSS art projects. Parents were literally in awe of what their 8 year-old children had created. The kids were beaming with pride, the parents were teary with gratitude, and I felt like a rock star!
Amazing, right? We all want to feel this!
This was posted in Facebook from from Michelle, a member in Deep Space Sparkle's The Members' Club. She went from not knowing a thing about art to creating art on a regular basis with her 2nd grade students.
I couldn't be happier for her and I want it for you, too.
Start the new year with art projects that are guaranteed to engaged and inspire students.
It's a bold statement but I know that if you apply even three out of the five steps, you'll experience an uptick in student behavior, less frustrated artists and projects that surprise kids with their artistic ability.
RESERVE YOUR SEAT

Here are the details:
The 60-minute TRAINING focuses on:
5 Steps on how to identify the best projects for each grade level (K-6)
What art supplies work best with each age group
What skills are essential to learn in each grade plus much more.
There's a lot to cover, so I created a TRAINING WORKBOOK for you to download and fill out as we move through the training. You'll receive an email with a link to download the workbook after you register.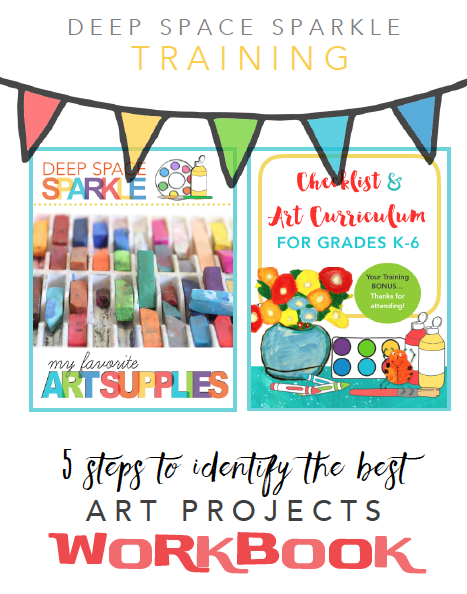 ---
A FEW MORE BONUSES…
I'm a visual learner so I think it's important to have something to download and keep. I created TWO art resources that will help you plan your art program.
The first is a curriculum guide and skills checklist. It's a super handy list of skills that you can expect children to be proficient at in each grade level. This helps when you are looking at a lesson and are trying to determine whether it will work for your group of kids.

The second is a list of art supplies, where to buy them and most importantly, how to use them. I don't make any assumptions that you know exactly what to use because I was an artist all my life before I knew what tempera paint was. So if you have a great understanding of art supplies and what works really well in your class, you won't need the handout. But if you need some clarification, this is a helpful list to download.
YOU WILL GET ACCESS TO THE BONUSES DURING THE TRAINING, SO MAKE SURE TO ATTEND.
---
TRAINING TIMES AVAILABLE
Tuesday, January 10th AT 4PM (pacific time)
Note: These are live Webinars. They are not recorded replays, and there won't be any replays.


---
ARE YOU A SPARKLER?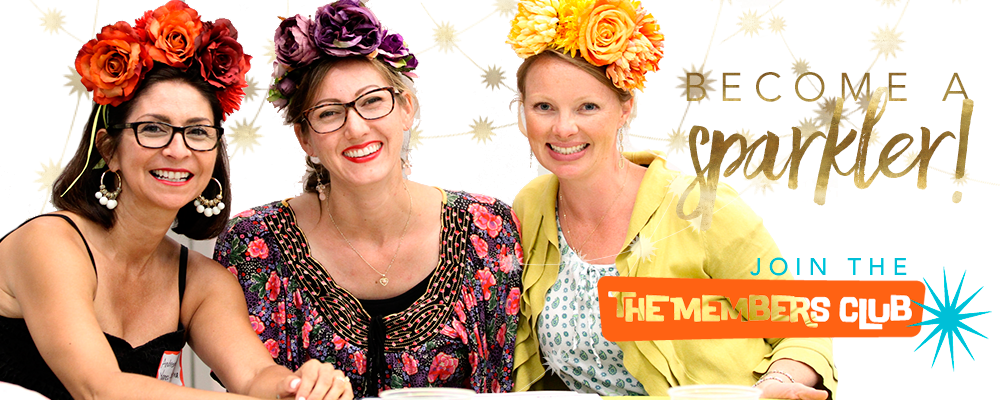 At the end of the training, you'll get the chance to learn what The Members' Club is all about.
Since starting the membership last June, art teachers, classroom teachers, studio owners, after-school art teachers and home-educators have loved the community, resources and done-for-you curriculum.
It has save teachers time planning lessons and wondering what to teach next. Here's what Becky said about the last few months….
"Directly due to the implementation of all of Patty's teaching suggestions and lessons I have gained quite a reputation in our community for being an "amazing and gifted" art teacher. Although I am willing to concede that I may have a fun teaching style and spirit about me, those attributes only get you so far without amazing lesson plans and consistent support. I am confident I would have faltered or even quit teaching over these past two years had it not been for this program and training I have received. 
Thank you Patty for your consistent support. Because of you, I have been asked to write for our newspaper a series of articles on teaching art to children. I am VERY confident that this honor would not have been bestowed to me had it not been for all the training and support I have received from you these past two years. I simply would not have had the confidence or knowledge to do it.
That's pretty amazing, right?
The Members' Club is where you'll find trainings just like this free one I'm offering you plus access to over 200+ art projects and resources.
See you at the training!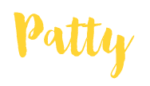 RESERVE YOUR SEAT