Mexican Unit: Chalk Adobe
Want a quick, easy project where every student is successful? This is it! The best part about teaching art is seeing how my students respond to a new lesson. I'm not a scientist, but boy, it sure is interesting to see if my expectations line up with reality. This lesson exceeded it. Continuing with my Mexican unit, fifth graders drew adobes with colored chalk and oil pastels.
So here's what we did: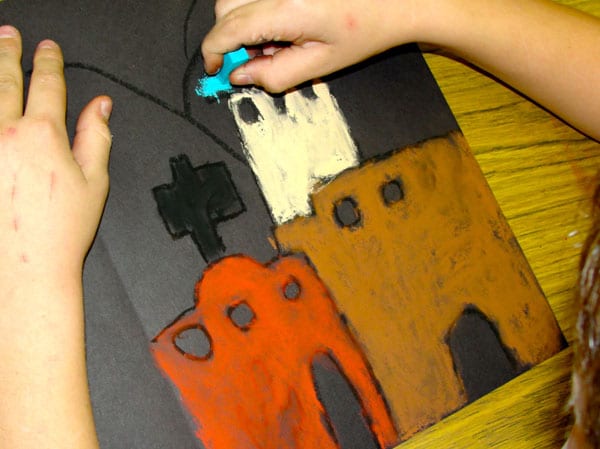 Take a 12″ x 18″ black sheet of paper and fold in half. This is my way of protecting the artwork from the chalk. Using a black oil pastel, draw adobe shapes.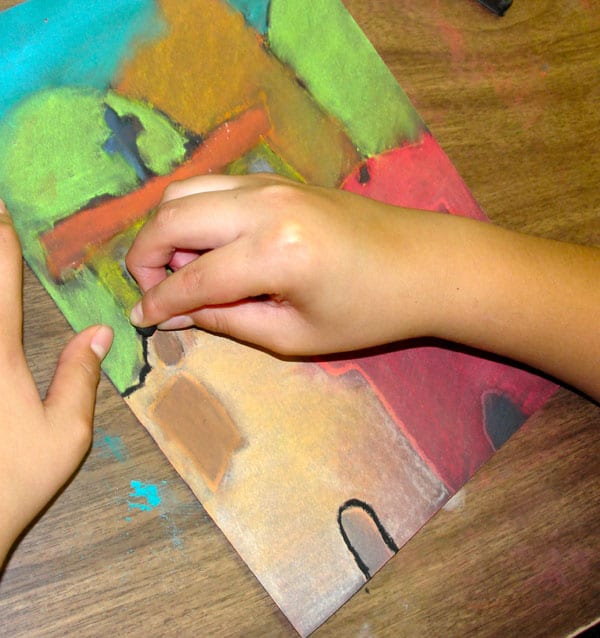 Using the handout (provided!) children drew adobes starting at the bottom of the paper and moving upwards. I encouraged simple shapes. Fill in with adobe colored chalk pastel. Talk about contrasts: brown adobe with a bright teal door, etc.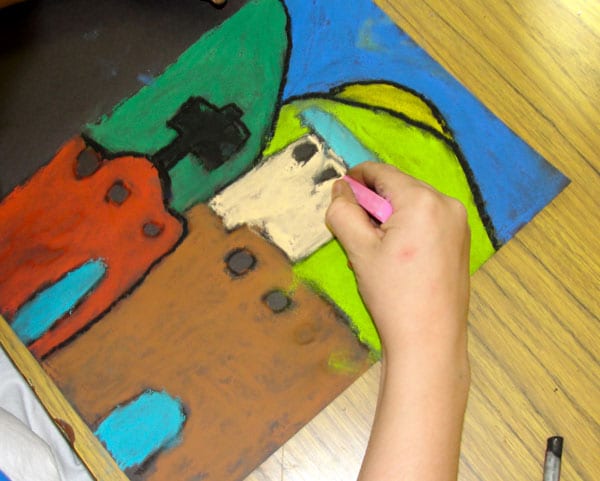 Define lines by using the black oil pastel to trace over all original lines. This step really makes the colors pop, so don't skip over it!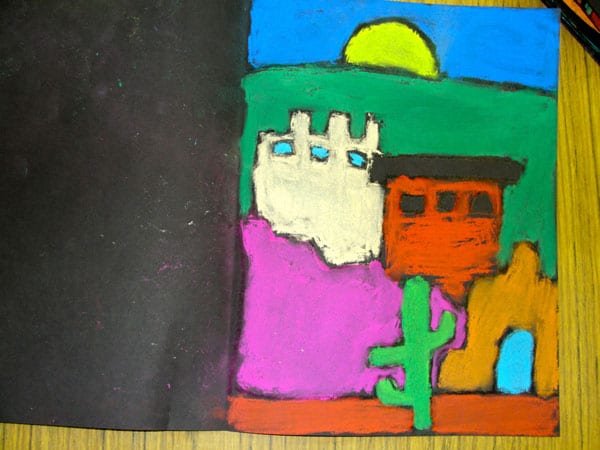 When the picture is complete, fold the black paper over the artwork. This keeps the chalk from smearing during storage. When the time comes to display the artwork, cut off the extra paper.
Fifth Grade Efforts:
Click to Download Free Handout: Adobe Drawing Aid