My Back-to-School Art Supply Order
Ordering art supplies just might be the most exciting of all my tasks. Nothing evokes stronger back-to-school memories than opening a pack of Crayola crayons and breathing in their waxy aroma. Ahhh….can you smell them? As an art teacher, that particular memory is compounded by the purchase of paints, pastels and other lovely stuff.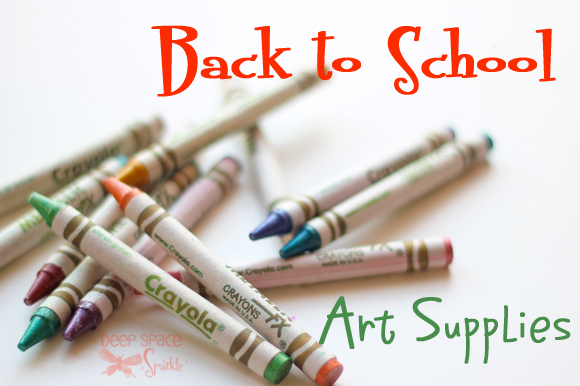 I get asked (quite often, actually) what brands I like, what brushes I buy, what paper I use.  Truthfully, the right products do matter but not in the way you might think. Although price is a factor, I don't necessarily think that the more expensive brands are the best. What counts is how well the product performs in the art room. Most of the time I don't buy the most expensive stuff, but I do make sure my students have the right stuff.
So what is that right stuff? This is what my order looks like this year….
Tempera Paints
My school district buys in bulk Crayola Washable Artista II paints so this is what I have used since I started teaching. I highly recommend this brand as it will serve all your painting needs extremely well. I also find that this brand doesn't carry the unpleasant aroma that is typical of tempera paint after being stored for a while. I use the smaller 16 oz sizes and have never purchased the gallon sizes, so I don't know if they are worth it or not. I do know that the pumps people sometimes use with the larger sizes aren't always cooperative.
What I have: Crayola Washable Artista Tempera Paint  I stock up on white, black, red, blue, yellow, orange, green, violet, turquoise, brown and peach. Any other color you add is purely to save time.
What I'm Purchasing: I'm getting a bit bored with the matte finish of tempera paints. I want something that is glossy and smooth! I'm not super keen on introducing acrylics (doesn't come out of clothes and I don't use smocks) into my art room so I found a great alternative….Jazz Gloss Tempera paint. It's a tempera paint that dries to a glossy finish. A few art teachers told me that they use Jazz gloss tempera on bisque projects and others just like the glossy finish. I'm up for trying it!
Watercolor Paints
I always have lots of liquid watercolors on hand because frankly, I use them so much. I don't have to refresh my supply this year so I can put the extra money somewhere else. Last year I bought the 16-sets of Prang watercolors and I love them. The only problem is that they aren't refillable, so many of the plastic wells are missing the most popular colors: light blue and dark blue. So, to remedy this, I'm purchasing some tubes of Reeves Student Grade Watercolors to squeeze into the empty wells. Leave open the tray covers and they will dry nice and hard (although it takes a week or so, so plan ahead).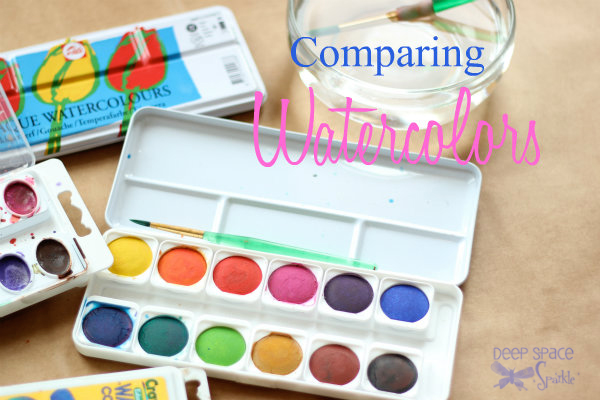 What I have: Prang 16-set watercolor trays and Blick liquid Watercolors
What I am purchasing: Reeve's Student Grade Watercolors
Drawing/Painting Paper
My school district buys Tru-Ray Sulphite Drawing Paper (76 lb). Some call it construction paper but it is better than the construction paper you purchase in a craft store. So if you are a mom who does a lot of art at home, order this art paper online at Dick Blick, Saxs, Nasco or whichever art supply provider you like.
What I have: 12″ x 18″ Tru-Ray White and Black Sulphite Paper
What I am purchasing: While my school stocks (and thus receives a larger discount) of the main colors (white, black, brown, yellow, red, orange, purple and blue), I like to add my own special art room colors that aren't available in the teacher's worksroom. These are the lovely colors I am buying this year: Brilliant Lime, Chartreuse, Holiday Red, Gold, Light Red, Light Yellow, Turquoise and Violet.
I also like having an assortment of colors in the smaller 12″ x 9″ size. The size is perfect for smaller art projects that you need to get done in under 40-minutes.
Watercolor Paper
How do I convince you that no matter what your budget, you should stock the even the cheapest of watercolor papers? It makes such a difference in the quality of most watercolor projects, especially projects for grades 3 and up. It cost $3.89 to buy 50 sheets of 12″ x 18″ construction paper. To buy 100 sheets of Canson's 12″ x 9″ 90 lb. watercolor paper is $15.69. That's about double but if you consider that each student really only needs to do 1 or 2 watercolor projects per year, I bet you could find some money in your budget.
Also, don't fret that the 90 lb, paper won't be good enough. It is. If you must buy something heavier, make sure the paper has a lightly textured finish (cold press). I think it's easier for a child to paint with a bit less texture than an adult artist might prefer.
What I am purchasing: Canson's 90 lb. 12″ x 18″ and 12″ x 9″ packs.
 Brushes
I love my plastic handle Royal Big-Kid brushes. I use all sizes and shapes for almost every single project. They work extremely well with tempera paint and equally as well with watercolor paint. The handles don't peel and the brush doesn't fall off. What more can you ask for? Well, I bought some very inexpensive wash brushes a few years ago and I need to replace them. I need the type of brush where little chubby-fingered kids can apply a layer of watercolor fast and easily.
What I am purchasing: Chubby Round Brushes These aren't great for watercolor but they will work for my little ones well enough.
What I really want to try: Water brushes. They are brushes with a small reservoir of water in the handle. Simply squeeze the water, swirl in the paint and go for it. Ever heard of them? Ever use them?
Technology
This year I'm giving my students a gift….a document camera! I've heard about these little guys for a few years now and although classroom teachers at my school have smart carts, the art room doesn't. So I'm taking Laura J's advice (an amazing art teacher I met through my e-course) and I'm purchasing my own document camera. They are only $70 and I can hook it up to my laptop and a projector and voila!…students will be able to see art demos much better. I can't wait to try this out and let you all know how it works.
Oil Pastels & Chalk Pastels
I am always surprised when I hear how many teachers have never used chalk pastels. I love them. True, they are messy, but if you lay some newspaper down on the tables, demo a few techniques, you should be able to handle the mess. I like Sargent Chalk Pastels and usually purchase the class packs. I remove the black chalk and save it for special projects. I generally don't spray becasue I don't like how it always alters the look of the pastel.
What I am purchasing: For oil pastels, I always buy 5 packs of the 12-pc black oil pastel set because this is the one product I use most often. I buy a bunch every year so I don't run out. For colors, I buy the class pack of Cray-Pas Jumbo Class pack. I like the smaller pastels and not the "Chubby" ones.
 For my detailed list of art supplies, check out my reviews of my favorite art supplies.
For a list of my art room supplies, check out my full list here.