October Inspirations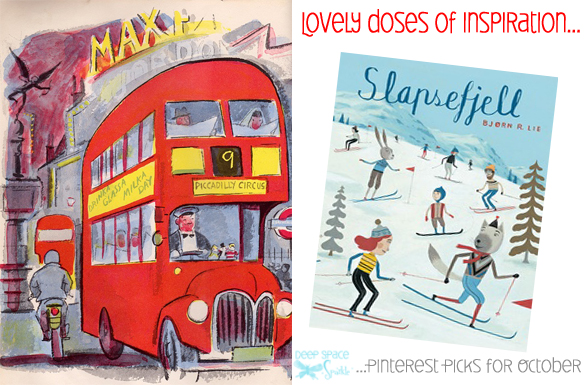 Lately, my bucket has been brimming over with ideas. I love Pinterest not just to discover cute and clever art lessons, but for ideas to create them.  I'm in the business of creating my own content so I look to my surroundings (and Pinterest!) for my daily fix.
Here's what's inspiring me lately…
A simple image often spurs the brain into action. I adore these illustrations of the double-decker bus and the ski hill and the art lessons are already well established. Although I'm not sure what grade level yet….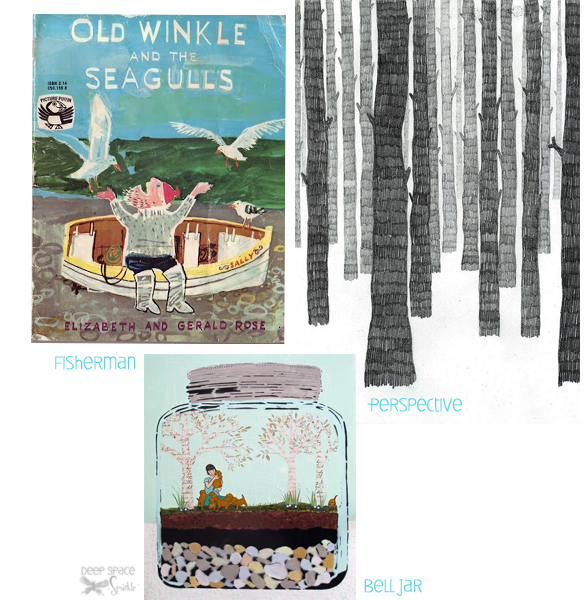 I'm always on the lookout for a simple approach to teach perspective and this atmospheric grove of birch trees is perfect. And don't you love the bell jar? I can imagine what treasures a child would place in theirs…vintage books always generate great lesson ideas and why not a jolly fisherman?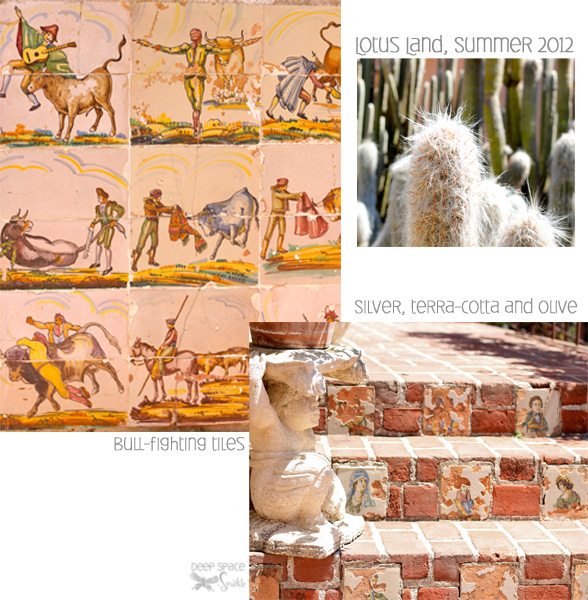 Last summer, I took my parents to visit Lotusland in Santa Barbara. It's a stunning visual experience with gardens that appeal to all your senses. It took a while for this Canadian transplant to appreciate the beauty of succulents and the arid gardens typical of California, but I can now say that I am fully acclimated.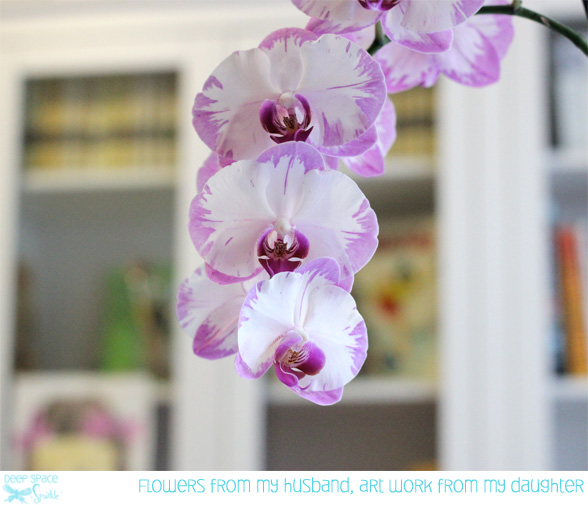 Of course, inspiration is never far away. My daughter painted me a picture of a young girl. I have it hanging in front of my glass-covered cabinet. It's so delicate and perfect and it matches my purple orchids beautifully!
What has inspired you lately?