The Busy Season…
Springtime for teachers is generally the busiest of the year and it's no different for me. Art shows, the BIG mural project, ceramic units…yikes! But add in a new e-course and a new site, and things start to look a bit frantic.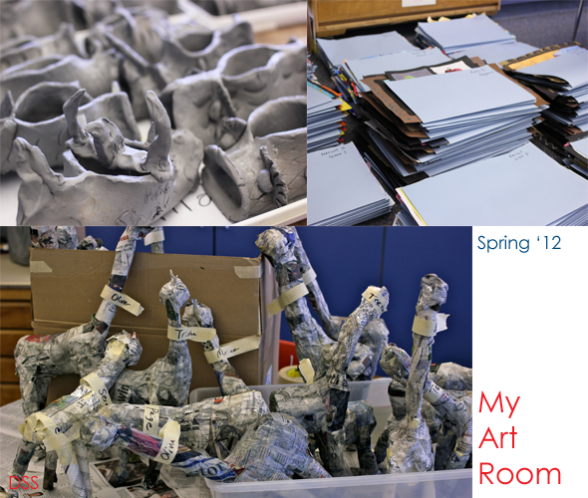 My house is suffering. I haven't seen the bottom of my kitchen sink for 2 days…but it's my mental state that is concerning me. I've  forgotten one doctor and two dentists appointments in the past month.  And that's even with the reminder call!
What's going on?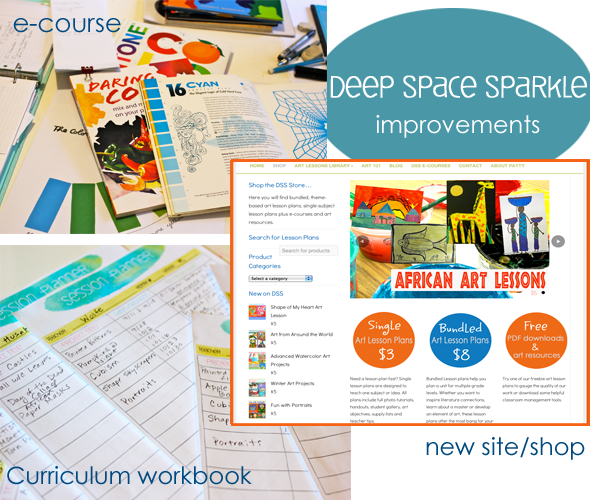 Spiffy new site…
Pretty excited about this one. When it's done, that is. I had planned on hiring an outside design firm to restructure my site, add a new store and spiff things up a bit, but Neil talked me out of it. He convinced me that together we could make one heck of a site…and we can. It's just taking a LONG time. He's a busy man. He works full time as a software engineer/director and spends his evenings helping DSS customers, assisting with homework and softball plus tackles the laundry when the washing machine is buried under a mountain of clothes. And he is also a good site engineer. I design and he codes. It's a nice arrangement!
But don't worry. The site won't be that much different from the existing one. We are improving the shopping experience and navigation so you can find what you want faster.
A new e-course…
I knew I wanted to create Beyond the Basics almost immediately after launching Teaching Art 101. The first e-course was a blast and I met so many amazing art teachers. It focused on simple lessons, simple supplies and simple techniques. Teachers walked away with a fresh approach to teaching art, new ideas, new lesson plans and confidence in their own creative abilities.
I knew my next course needed to expand on the basics, so Beyond the Basics was born.  I created my yearly curriculum developing lesson plans that focused on form, the elements of art, more advanced techniques (still for the elementary school child) and different teaching approaches. I'm 3/4 of the way through these lessons and I can't wait to show you what I have learned, what works REALLY well and what is a waste of time.
REGISTRATION BEGINS MONDAY, APRIL 15, 2013. FULL REGISTRATION INSTRUCTIONS WILL BE ANNOUNCED ON THE BLOG/FACEBOOK
New Art Curriculum Planner
This is my baby. I've been developing a workbook that focuses on creating your own art curriculum. I've created worksheets, guidelines, art timelines, lesson suggestions (complete with grade level supplements) and an approach to lesson planning that I find answers the hundreds of curriculum queries I receive. It's a bit of a beast to produce (almost 10 months in the making) but I should have it ready to launch this summer.
Personal notes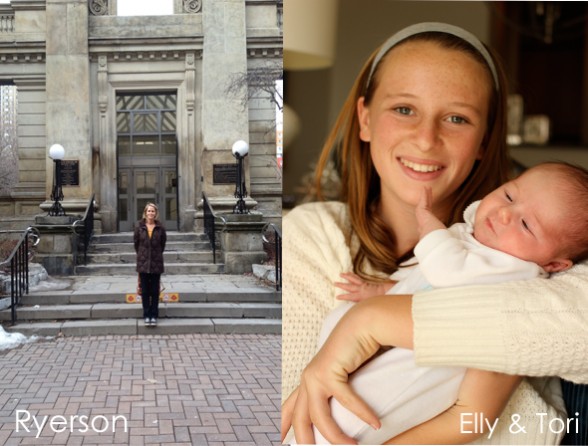 I took a trip to Toronto last month with my daughter to visit my sister and her new little baby. To hold a little one after so long is one of life's greatest gifts. Babies are designed to love. Their smell, squishy-ness and coos are irresistible. I was able to show Elly where I went to college. Toronto felt a little grey, cold and colorless in March, but it was fun seeing how Toronto has changed since I lived there over 20 years ago.
Art Show reflections…
Just writing this post is a bit of a breather for me. I have a long to-do list today, one of which is to go back to school and remove all the art from the art show displays. Kind of like cleaning up after Christmas. A bit depressing but cleansing at the same time!
I know many of you are gearing up for your art show. Although I'm glad mine is behind me, I'm already thinking of new things I could try for ext year. Don't forget to write down all the things that worked for you and what didn't. Take notes. Make a binder of instructions and then next year, it'll all be a bit easier!
Good luck everyone!