The Year's Best (and Worst) Lessons
There is something therapeutic about rehashing your curriculum efforts. I love creating lessons and after 8 years of teaching art, I know where my strengths lie.  I know what art technique will work for certain grade levels and by now, I can figure out which lesson will work best for a specific class. Not all grade levels are alike and by the end of the year, I can push some classes more than others.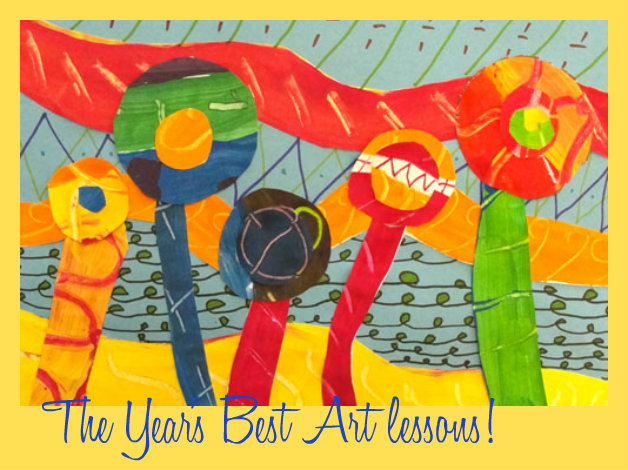 Still, I have my favorite lessons and some not-so-favorite lessons!
My favorite art lessons:
This art lesson was based on the book Harvesting Dreams:Hundertwasser for Kids, which is a delightful exploration of what art is according to Hundertwasser himself. The process was easy; just painted paper, warm and cool color theory and lots of cutting and gluing. A great combination for fifth graders! The results added a huge splash of color to our Fall classroom but it was the individual expressions in each painting that I loved the most.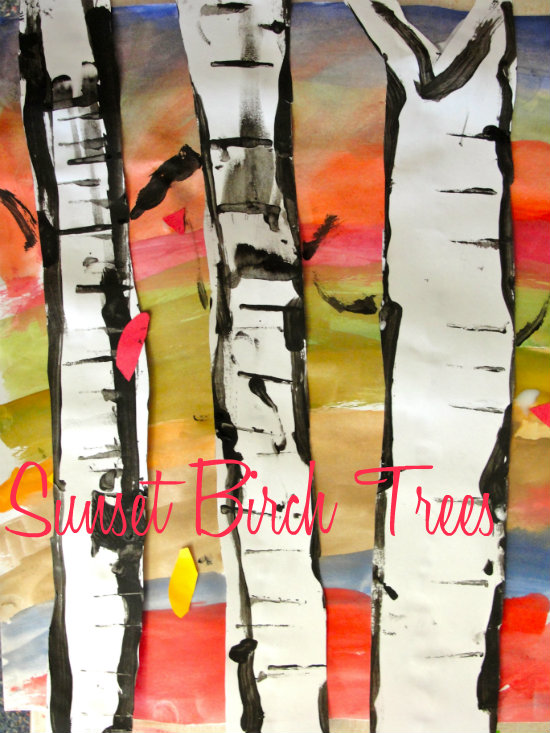 Birch Trees with Multi-colored background
Hands-down the most striking project in early elementary. My third graders (and one second grade class) created these beautiful birch tree art. Every art teacher loves the striking color qualities of birch trees but what made this project special was the colorful–and very individualized –backgrounds.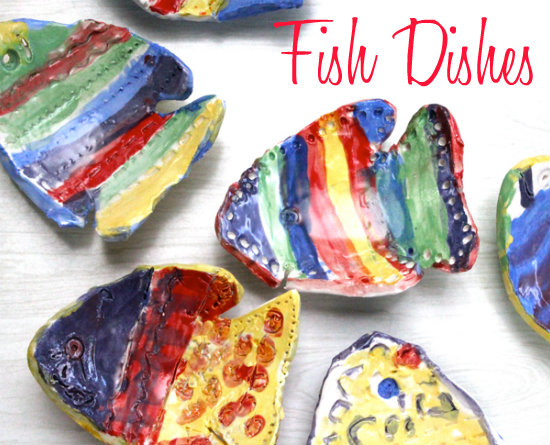 These were made by Kinders. I know! Kinders! By combining a simple slab with a simple template, we created a dazzling bowl. I selected fish and flowers as the shapes were quite familiar with my students. What a nice gift for mom!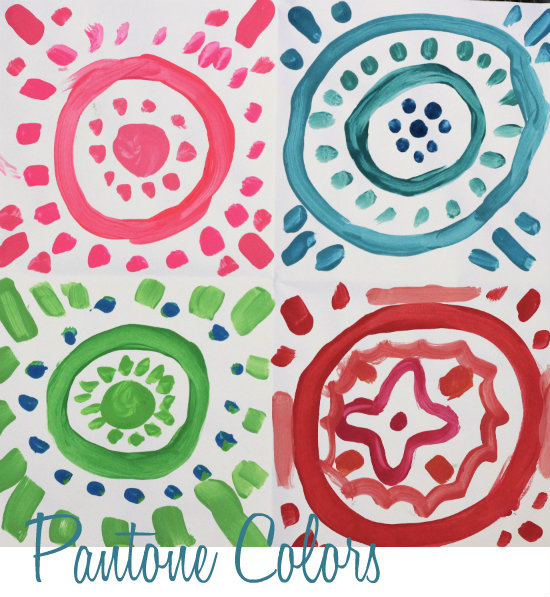 Painting Value the Pantone Way
Who knew that this beautiful board book helped me create one of my best lessons on color value? I am eternally thankful!
With every successful lesson, I sure do have a few that I would like to fine-tune. The following lessons are necessarily "failures" but something about the process, technique or experience needs work.
My Least Favorite Art Lessons this year:
Totem Poles in oil pastel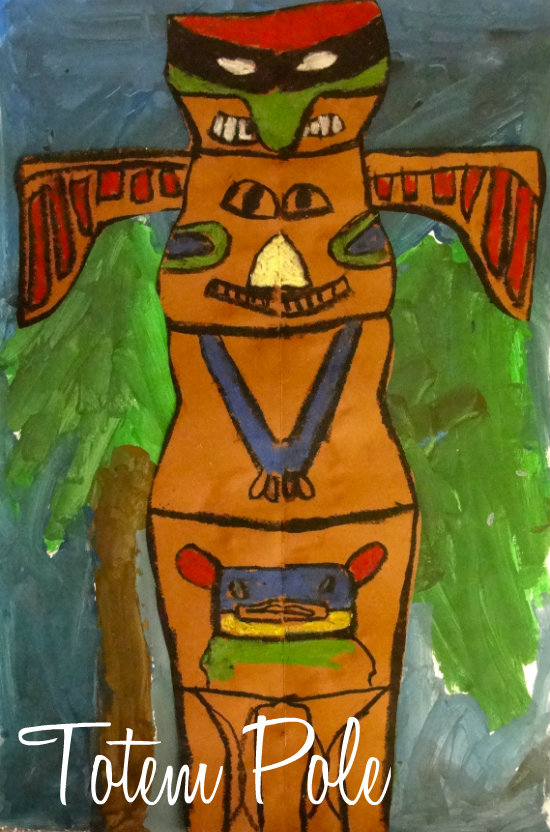 I put alot of pressure on totem poles. I love them, but I can't quite seem to duplicate their glory in the art room. My sixth grade students created these last fall but the process was too long to hold the children's intetest. Many didn't finish and many had cut-out totems in their portfolio with no background. If I were to do this lesson again, I would stick to just drawing the totem pole on white paper and using markers to color in. The lines would be sharper and the colors more dramatic.
Jousting Knights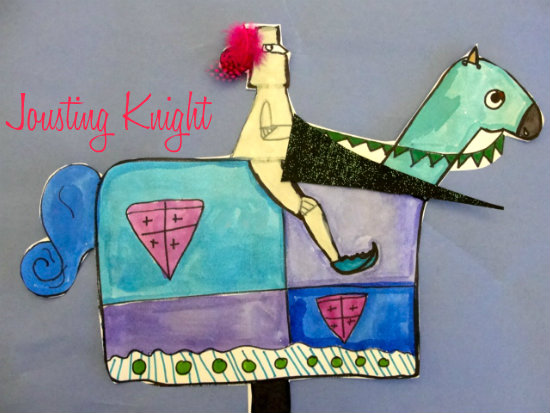 Here is another art lesson that hasn't made an appearance on my site. I was inspired by the jousting knights in the paperback book, Knights and Castles: Things to make and do by Usborne Activities. While the drawing was fun, there were a few too many details that made this drawing more difficult than most of my directed drawings. The additions of the feather and shields was a crafty touch…perhaps too crafty for the art room?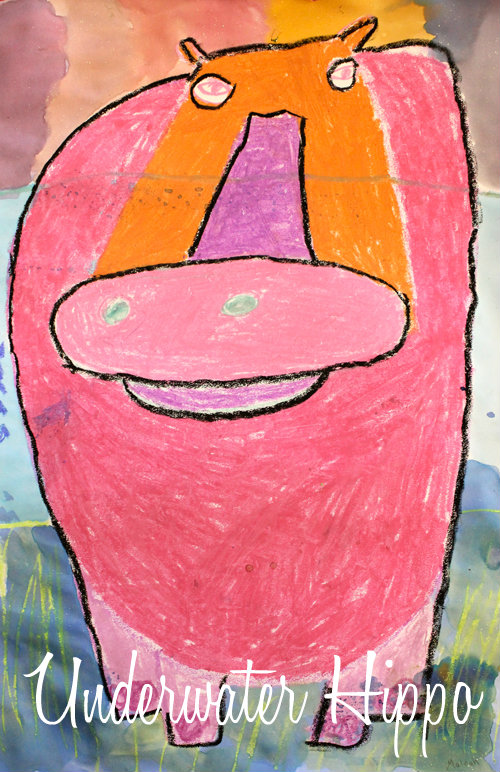 Nothing wrong with this lesson except that the hippos were drawn so big there was no room for the water. Perhaps placing the paper horizontally and then adding blue-tinted Mod Podge water would create a more dramatic contrast. What do you think?
Did you have any art room disasters this year? Any shout-out successes? Time to tell all!