Tissue paper Butterflies
It's no secret that I love butterflies. All grade levels love them. The instructions for this lesson is the same as the Symmetrical Butterflies, but instead of using watercolor paints to color, kinders used tissue paper and liquid starch.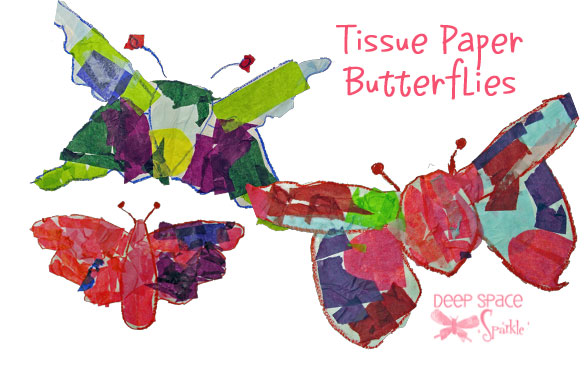 Many people ask if watered-down glue works as well as liquid starch. Basically yes, but I do prefer starch. You can find it in the clothing detergent aisle of most grocery or drug stores. Simply brush on a small amount of liquid starch and carefully lay down a piece of tissue paper. Brush another layer of starch over tissue paper to seal it.
Approximately two, 40-minute art classes to complete.
Kinder Butterflies…