Watercolor Art Projects for Grades 4-6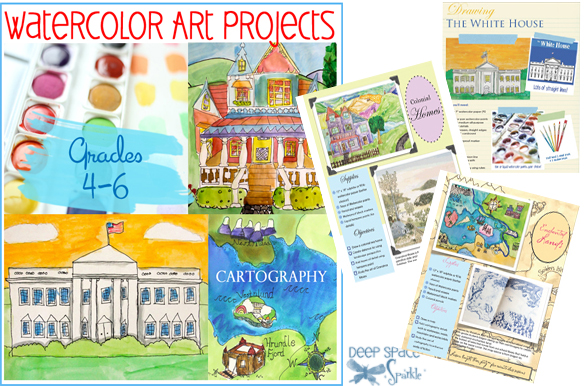 The best watercolor projects start out as great drawings. Learn my simple techniques for creating wonderful pen drawings and the best approach to enhancing each project with pan and liquid watercolors. Designed to enhance upper grade units of study, the booklet can also be purchased with access to three video lesson tutorials!
This 21-page booklet offers THREE art lesson plans:
The White House:

Learn to draw the White House using my simple and proven art techniques. You will need a pencil, eraser, watercolor paper, waterproof pen and pan watercolor paints. Two drawing handouts offer a step-by-step approach and an overall drawing guide. A great lesson companion to your history unit.

Colonial Homes

taps into the art of Grandma Moses and her captivating folk paintings capturing early American life. Learn my strategies for drawing complex architectural structures plus tips on the best use of color media. Two handouts offer an overall guide as well as sample Colonial Homes.

Enchanted Lands

is a lesson in cartography, imagination and literary connections. Inspired by maps inside book covers, children create their own imaginary land using map drawing techniques and simple watercolor applications. Two handouts offer children starters to their imaginary worlds.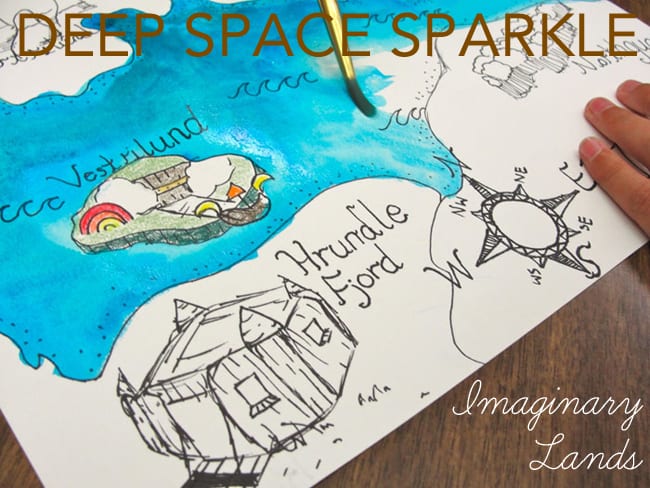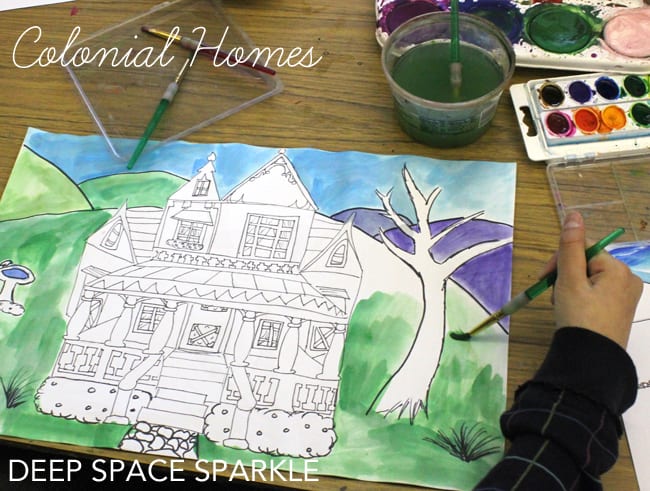 This booklet is best for children in 4th through 8th grade. The drawing techniques require slightly more patience and involves more complex lines. The watercolor techniques are simple yet impressive. Full-color photo tutorials, student galleries plus DSS drawing guides included. Each lesson requires three, 45-minute sessions.
About the Video Option:
I am pleased to offer you a view into how I teach my painting and drawing techniques. These videos are designed to offer visual tips and new ideas on teaching children art.
The video links are embedded into the PDF document. Simply click on the URL and you will be directed to a private video page that will require a password. Enter the password as indicated on the PDF and you can watch three video tutorials of the lessons. It's that easy! The videos are recorded in high definition and will require a few minutes to load. Please be patient. Also, if you use Internet Explorer, it is best to switch to either Google Chrome or Safari to view the videos.