What Do You See? Art Lesson Plans
Based on the books by Bill Martin Jr. and Eric Carle, my What Do You See? Art Lesson booklet contains three adorable art lessons for the younger set. Children create their own painted paper for either a brown bear, panda bear or polar bear and use templates to create their own bear. Alternatively, the polar bear lesson uses either observational drawing skills or templates for the project. The lessons will take three, forty-minute class sessions to complete and uses basic supplies: tempera paint, construction paper, oil pastels, glue and scissors. That's it!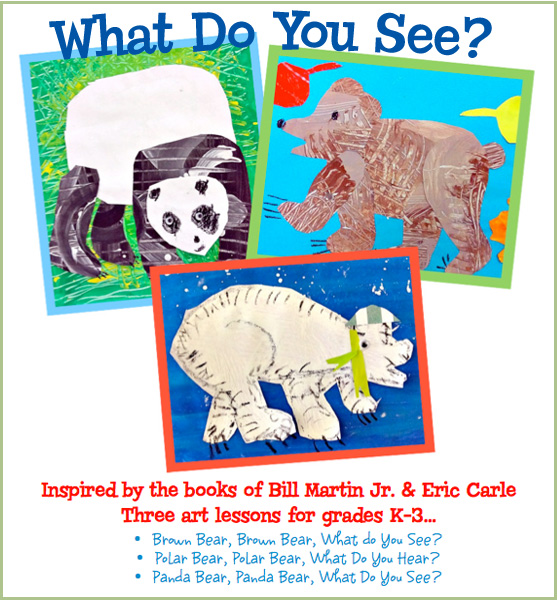 This 21-page booklet contains supply list, teacher instructions, student galleries, templates and drawing tips for three books:
Brown Bear, Brown Bear, What Do You See?

Panda Bear, Panda Bear, What Do You See?

Polar Bear, Polar Bear, What Do You Hear

?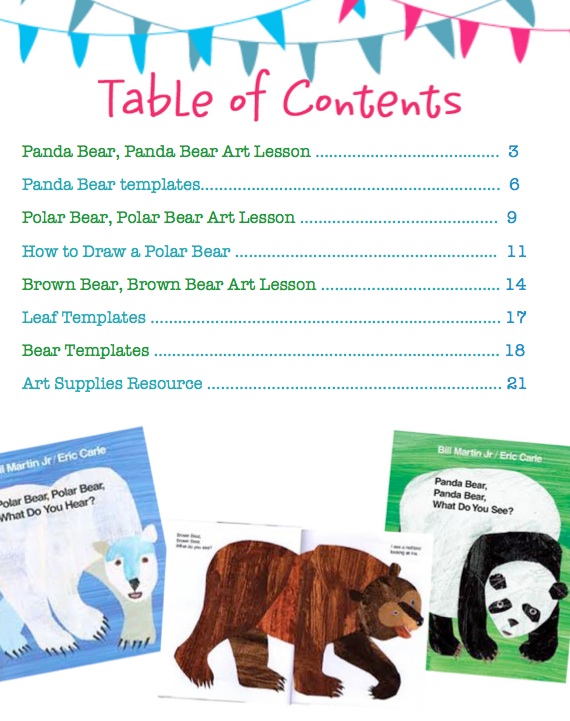 Read the enjoyable books to your child or classroom or do the art lessons on their own. All three lessons teach age appropriate art skills:
Painting long strokes
Adding texture to paint
Tracing and cutting
Gluing
Composition
Drawing through observation
Handouts Include:
How to Draw a Polar Bear
Templates Include:
Brown Bear Templates
Fall Leaves Templates
Panda Bear Templates (also can be used for Polar Bear)