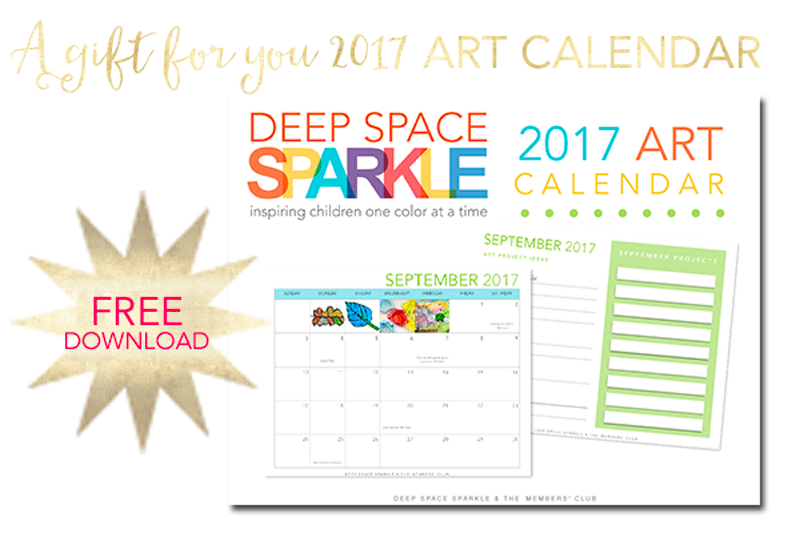 Happy New Year to you all!
My favorite part of the entire year is the sweet spot between Christmas and New Year. It's my time to reflect and plan.
I LOVE planning and although my great intentions don't always pan out, they serve as a guide for me to follow.
I created this Art Calendar years ago because I needed a quick glance at the special events, artist's birthdays and special projects that I wanted to consider when creating my art curriculum. I had a lot of flexibility in the type of lessons I taught but keeping in sync with the school calendar was important.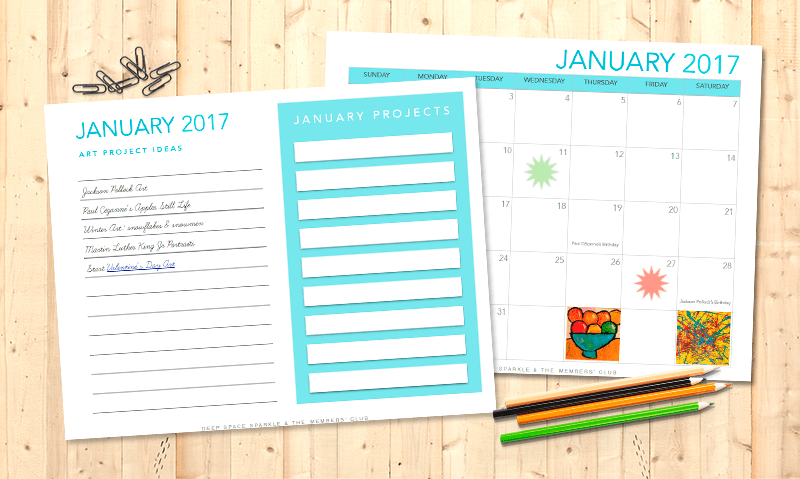 THE 2017 ART CALENDAR INCLUDES:
US and Canadian Holidays
Artist Birthdays
Lesson Suggestions (with links to free posts)
Art Project Idea Page
Monthly Project Idea Chart
HOW TO USE THE CALENDAR
When I was teaching, I liked to photocopy the art calendar onto card stock and place in my Planner Binder. Every month, I would look forward to the next month to see what celebrations or artist birthdays I could incorporate. I didn't try to celebrate every artist's birthday or even do an art project for every celebration, but the calendar allowed me to see if it was possible.
Because I worked in rotations, not every class or grade level would have the opportunity to celebrate special holidays. So if my second and third graders created holiday projects in December but my Fourth and Fifth graders weren't scheduled until January, I made sure to plan Valentine's Day projects for them. This was just a peculiarity of my schedule but the calendar really helped me see what was coming.
WOULD YOU LIKE A COPY?
Click the image below to access your FREE 2017 Art Calendar. I really hope that it is useful to you. If it is, I'd love to hear how you are using the calendar. You can share your photo's in the Deep Space Sparkle Facebook Page. Join HERE.

Enjoy your calendar and have an awesome + bright 2017!
Patty