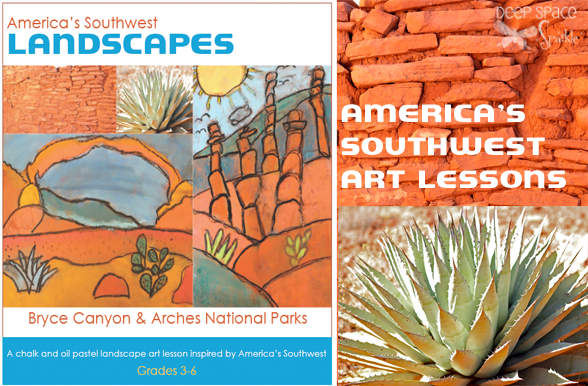 Bryce Canyon and Arches National Park in Utah offers the most humbling panoramas. Majestic rock formations, iron-rich colors and endless blue skies are an artist's dream. These landscapes in my newest PDF offers the student artist a glimpse into the magic of Utah. In this 15-page lesson plan, students learn how to draw a landscape focusing on perspective and space to create distance.
Students use chalk and oil pastels to draw arches, hoodoos and cacti. Using the vibrant colors of the Southwest, children observe through photographs the rock formations and draw their own landscape. I have to admit that this lesson is one of my most favorites.
Chalk is so much fun to work with and is incredibly rewarding for the student. Chalk blends easily and it truly resembles painting with your fingers. Having said that, I know there are many of you out there who don't like chalk–and for valid reasons! They are messy and without spraying with a fixative, they can be a pain to preserve. In this lesson plan, I outline my best tips to make chalk more manageable in your classroom.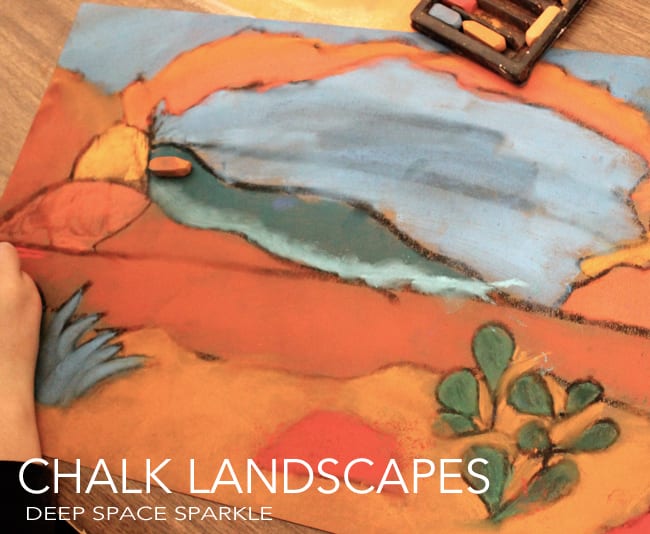 Included in the lesson plan PDF:
3 Handouts (Bryce Canyon Drawing Guide/Coloring page and Arches Drawing Guide/Coloring page and What Are Hoodoos? Handout)

Teacher's Cheat Sheet: a breakdown of each step needed to teach this lesson.
Full color photo-tutorials
Student Galleries
Art Supply links and National Park Teacher Information
Working With Chalk Tip Sheet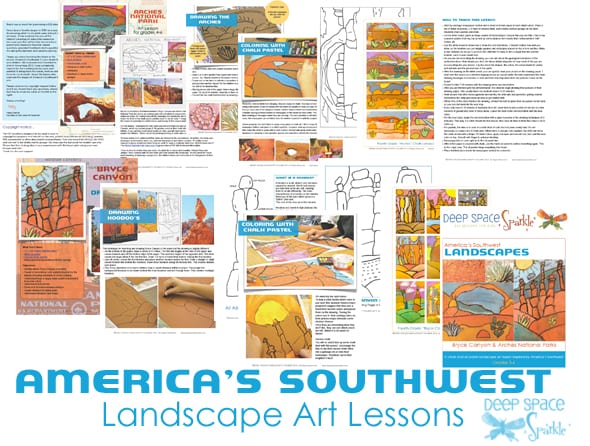 FIND THIS LESSON IN THE AMERICA THE GREAT BUNDLE IN THE MEMBERS CLUB…