Last week, my second grade students used templates, painted and colored paper and oil pastels to each create their cute little bunny art. This lesson is fast due to the use of pre-made templates.
SUPPLIES:
Templates
Colored paper
Oil Pastels
THE BUNNY:
Adding tails, teeth, ears and flowers, the kids created their own Mr. Bunny all in one 45-minute class time.
I created a head, body and side leg templates. If you prefer not to use templates, the children can cut their own bunny shapes. It might be helpful, in this case, to provide shape ideas on the whiteboard, an oval for the head and a fat oval for the body.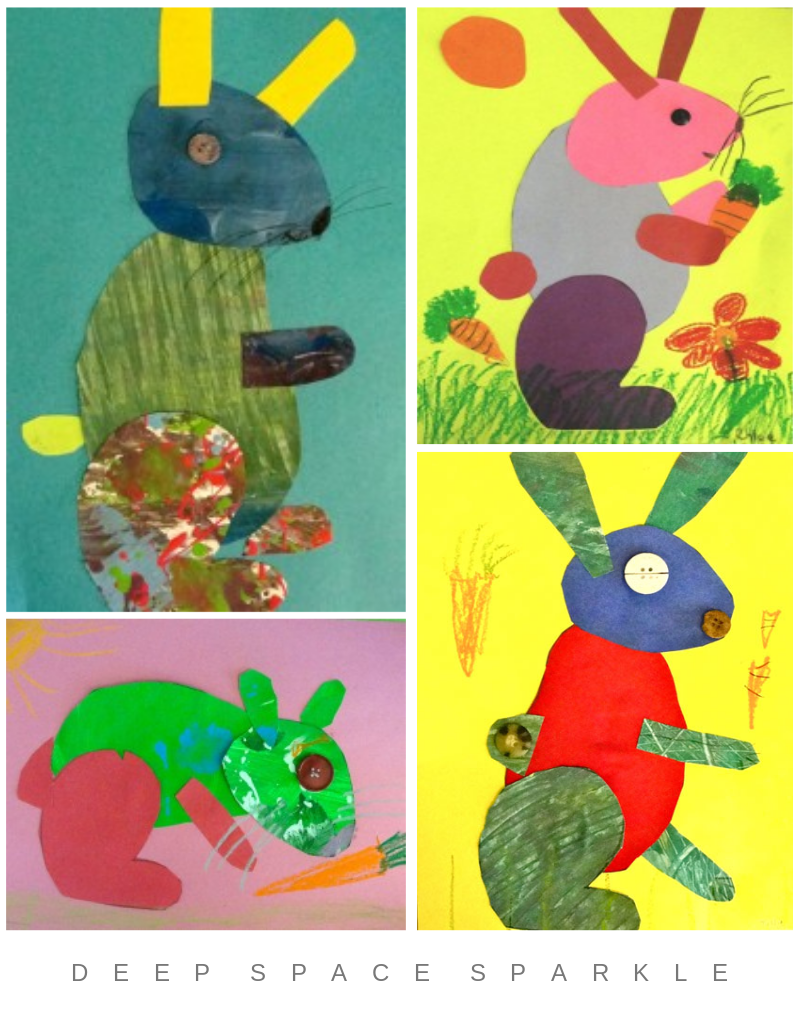 ---
Love bunny art lessons? Download our free art project & drawing handout of another Spring Bunny lesson by clicking the yellow download button below!