Fifth Graders at Mountain View sculpted these dragons from a single slab of clay. It might be a good idea to have kids draw a dragon first, but this class didn't. I drew a few dragons on the whiteboard and imposed requirements such as all dragons must have at least one head, tail and legs. Other than that, they were free to choose how their sculpted dragons should look.
By pulling an oval slab of clay into a head and legs, they were able to create the main body. To add the wings, many students chose to attach flattened pieces of clay using the "Scratch Attach" method. (Score both pieces, then dampen with water).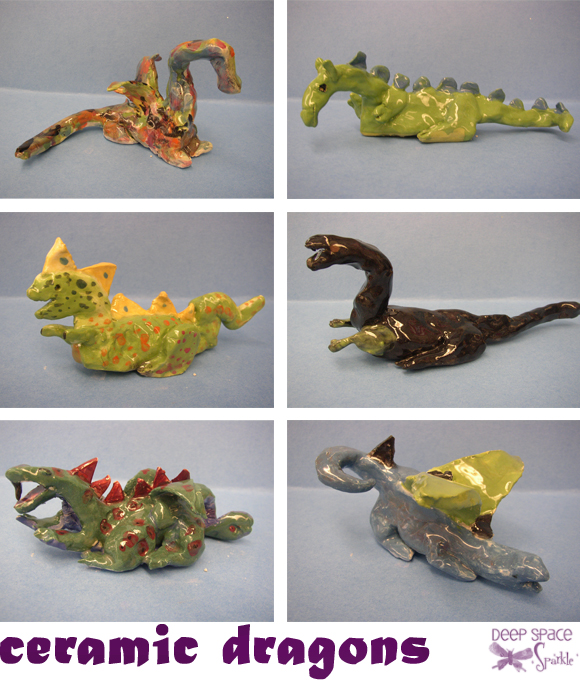 ---
Want a free download to another Deep Space Sparkle ceramic lesson? Click the yellow download button below and we'll send you a PDF lesson plan on how to make a ceramic snowman!