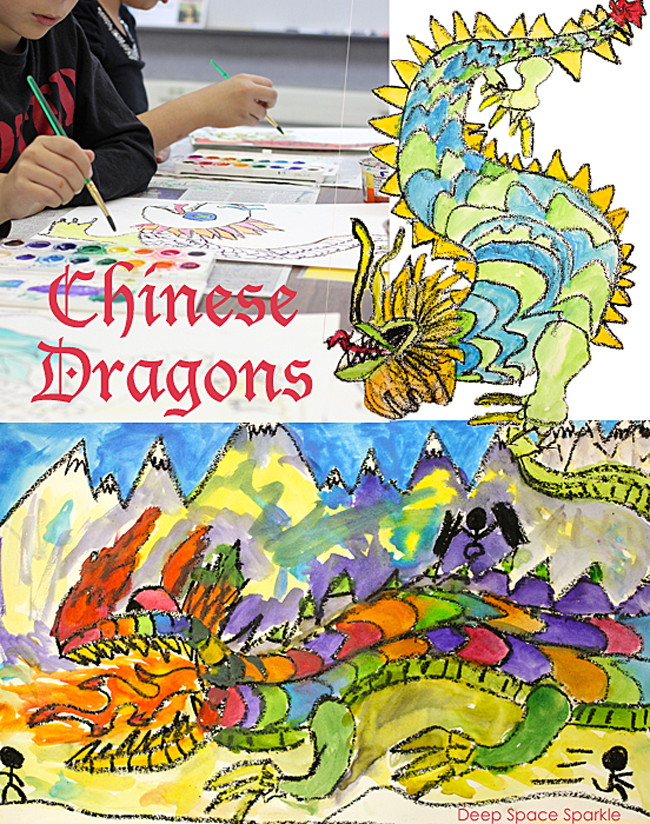 I love Chinese Dragons and so do my students. Every kid from 3rd grade all the way up to 6th grade enjoys drawing this mythical figure. Some kids keep it real simple while others spend hours on the details. This lesson plan will offer you the full lesson technique for 4th grade and then explain how to scale the lesson down to 3rd and up to 5th and 6th.
There are lots of goodies within these pages; I finally have a place in which all my dragon facts and drawing aids are contained, so yes, creating this PDF was a bit selfish of me!
Hopefully, you will find it handy as well.
Here's what's included in this 13-page lesson plan:
4th Grade student gallery
Teaching tips for 3rd, 5th and 6th grade students
2 dragon drawings/idea handout
1 Color-Me Dragon handout
How to Draw a Dragon handout
Watercolor tips
Chinese Dragon Facts
Full-color photo tutorial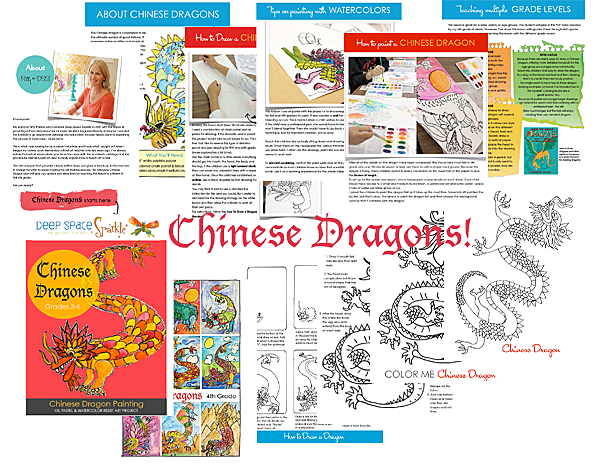 ---