As much as I like watching kids color and paint, there is absolutely no substitute for the tactile experience of clay projects. I am lucky to have a kiln at my school but not everyone does. You may be a home-educator who doesn't own a kiln (nor should you!) or even a classroom teacher who prefers to work without the kiln-experience.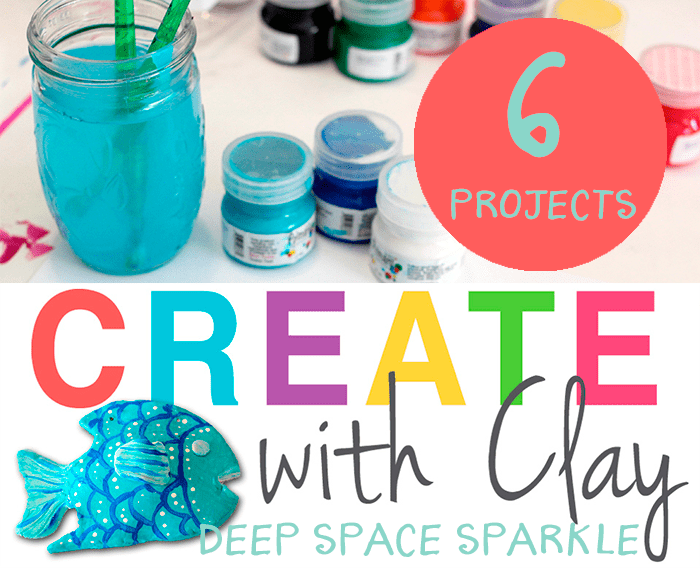 While it's true that it's hard to replicate kiln-fired clay and gloss glaze, you can come pretty close. If you have access to basic art supplies like Crayola air-dry clay, liquid tempera paints and Mod-Podge, then you can do all of the projects in this booklet. I explain how to create a fish and a lizard using both kiln-fire and air dry clay and these techniques can be applied to all projects.
This booklet is designed to give you step-by-step instructions so you can make creative clay projects with your kids and students.

There are SIX projects included in this packet and every project is easily made with either kiln-fired clay or air dry clay. Templates help students easily create the shape from a clay tile.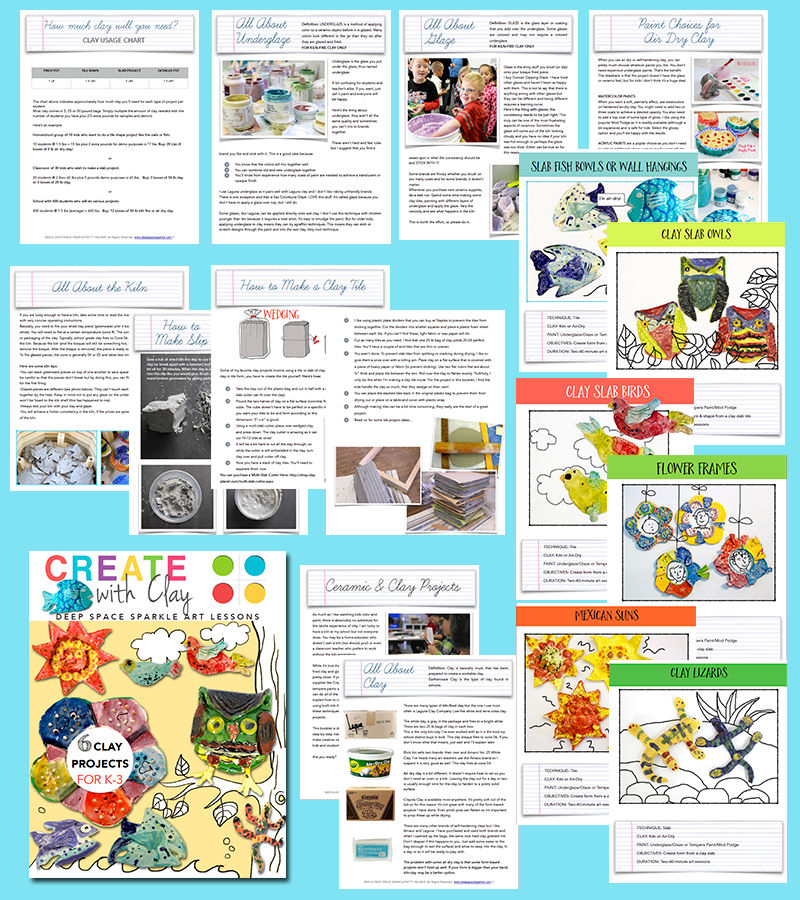 ---
 Want a free download to another Deep Space Sparkle ceramic lesson? Click the yellow download button below and we'll send you a PDF lesson plan on how to make a ceramic snowman!