I must confess.
This project has been brewing for about 6 years…just after I created my first art teacher curriculum planner. That little beauty helped thousands of teachers craft a curriculum, plan their week and record information so remembering what lesson we taught to whom and when was easier to recollect.
Remembering what I taught each class was such a challenge for me. I constantly duplicated lessons (sometimes to the same class!) just because I didn't have a good record system.
That's why I created the Art Project Planner. It's sole function was there to help me plan a better year and experience for my sweet students.
That was then…and now, I'm incredibly pleased to share that this curriculum and weekly planner has evolved into a much more useful, customized document for all you crazy busy teachers out there.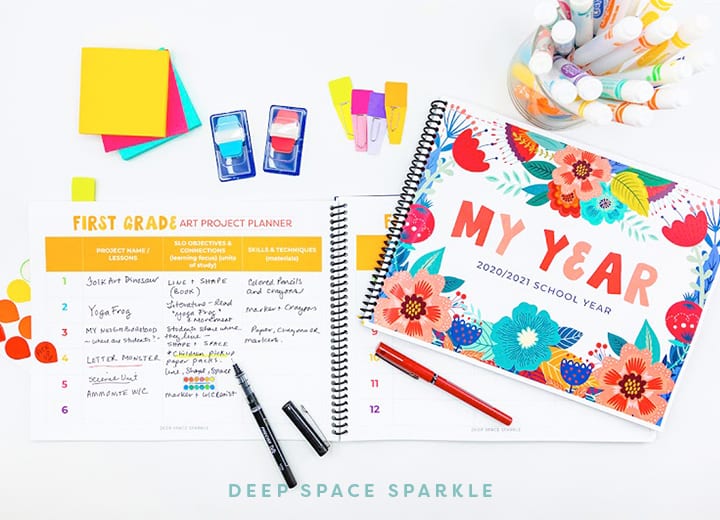 Here at Team Sparkle, we're calling the planner The Sparkly Sidekick. It's a fitting name given that I suspect it will give you an organizational edge this year. But not in the classical sense …. you can literally customize it AND use our special DSS lesson pan stickers to map out your year visually PLUS link to the lesson!
This probably needs to be explained…it's such a cool feature, especially for our members of The Sparklers Club. They can use the lesson stickers from the lessons inside the membership to plan their year. But if you aren't a member, you can add a picture of any lesson and customize the link to any URL.
So here are the details…
The planner is made for K-8th Grade ART TEACHERS and artsy parents, our brand new digital Art Teacher Planner helps you eliminate the overwhelm that comes with planning your curriculum and managing your schedule.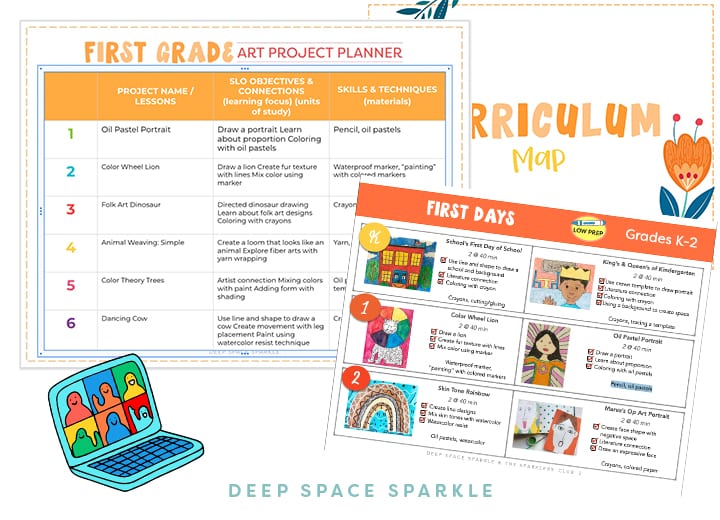 This planner is made for every type of teacher and every type of need — from teaching once a week or managing a jam packed virtual schedule.
This digital planner is fully customizable to allow you to organize your month, plan your weekly or daily schedule, format your curriculum and manage your assessments.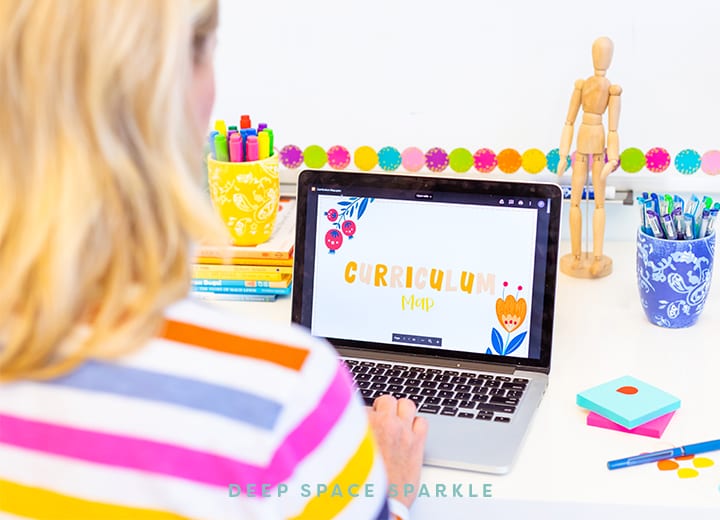 Here's how it works:
Download the Zip File, open the folder and open up the folder from your Google Drive.
The planner and resources will offer you an unlimited way to organize and plan your year.
The folder includes files for:
Art Project Planner K-8: A 2-page editable worksheet designed to help you maps out your year by grade level. Don't teach a grade level? You can easily delete any grade level you don't use.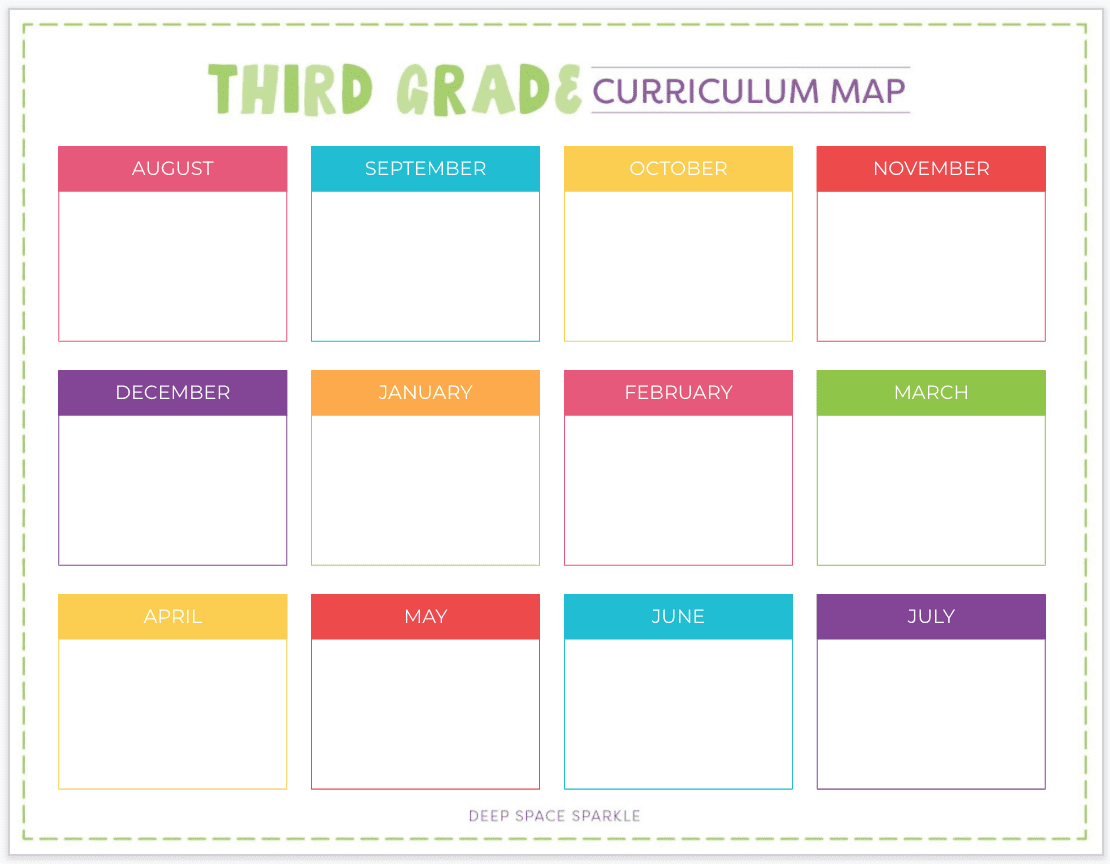 This is your place to list what you have taught your students OR what you plan to teach. The choice is yours!
Yearly Calendar: The Calendar slides features artists birthday's and general holidays.
Curriculum Maps for each grade level K-8: Plan your year by identifying units, art techniques or themes for each month of the year and for each grade. Type in entries or use the Stickers to add visual elements.
Weekly Planner: The heart of the planner, the weekly planner pages allow you to customize your weekly schedule at a glance. The slide can be duplicated to reflect the amount of weeks per year that you need the planner. Each slide represents one week.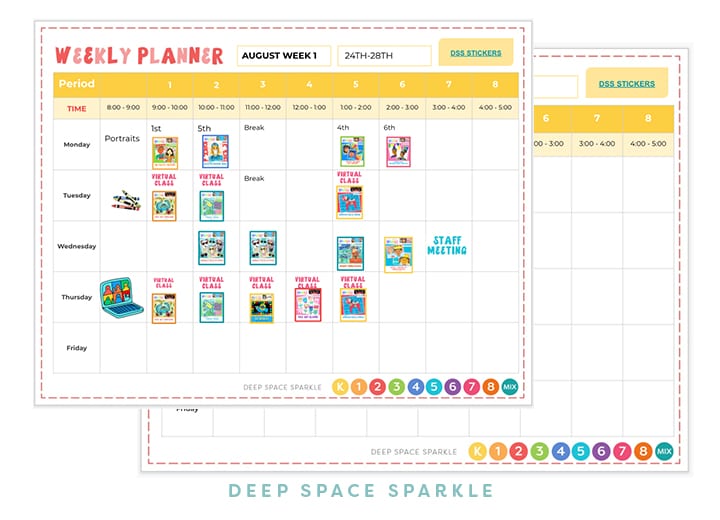 Add the Month and the Week in the empty text fields and change the times to reflect your schedule.
This is where you can visually plan your week by selecting lesson plan covers for any lesson inside The Sparklers Club. The lessons are organized by Bundles and are indexed for easy reference.
You can add ANY lesson plan cover (not only DSS lessons) to your planner by following the instructions in the video tutorial.
Note: the stickers link directly to the membership. You must be logged in and be an active member for the links to work.
Class Lists
Grade Sheets 
Seating Charts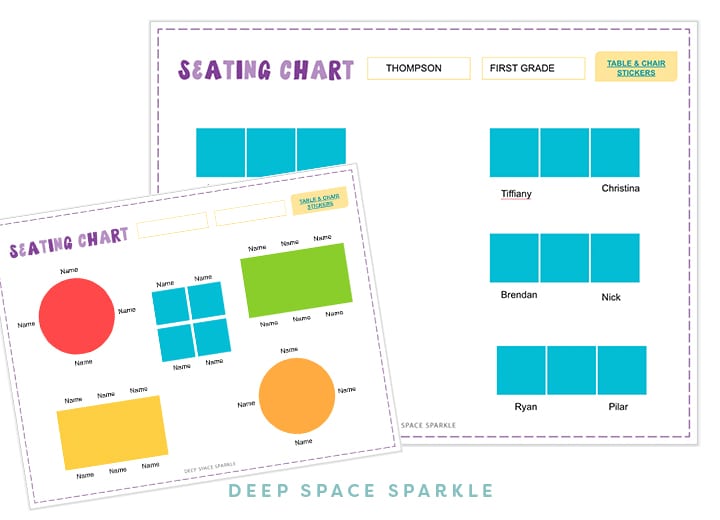 Stickers for calendar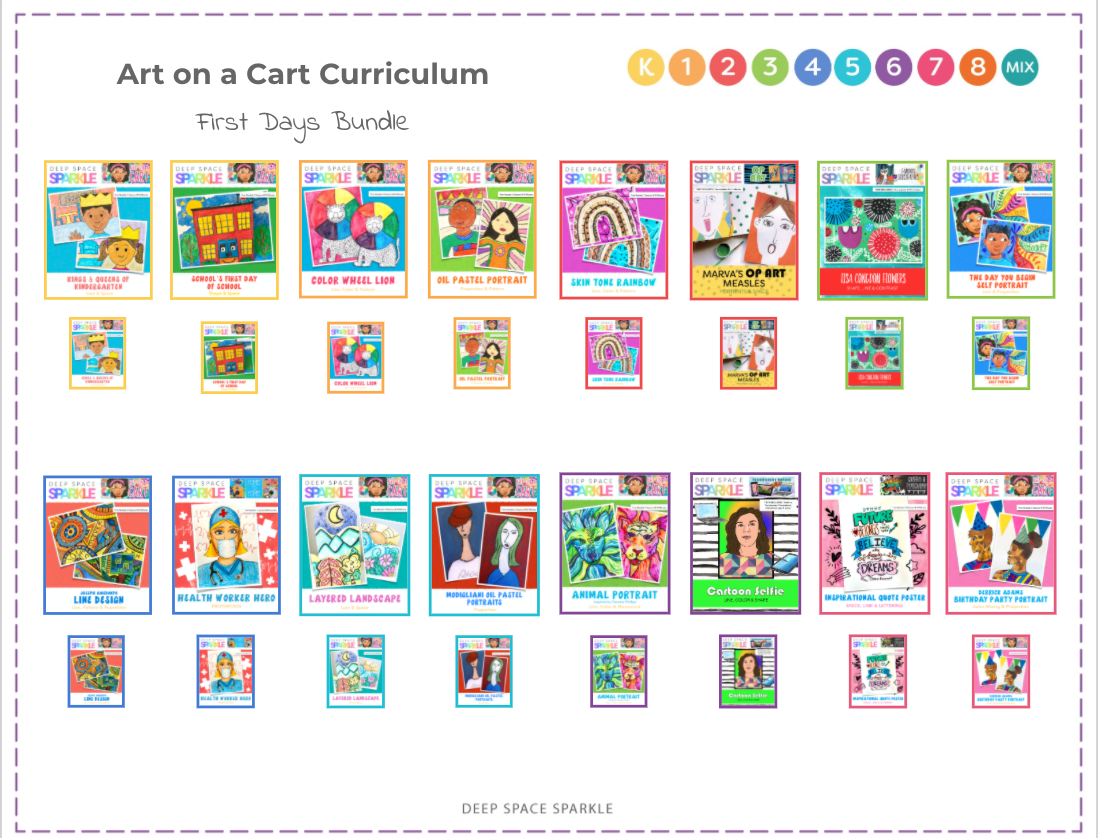 Cover Selections
Prefer a physical planner?
Me, too! We included a full tutorial on how to turn the digital planner into a physical version. I recommend customizing the planner first and then when you are happy with the arrangement, invest in having the planner printed and spiral bound.
Are you an International Teacher?
Your school year might begin and end at a different time than American schools. No worries. You can change the text and arrangement of the months to reflect what works for you.
PURCHASE THE DIGITAL ART TEACHER PLANNER HERE
Are you a Sparkler?
Members of our art teacher membership, The Sparklers Club, has free access to the digital planner. You can download your copy from the DASHBOARD of the Sparklers Club website.