This art project is part of the Art at Home series of Facebook Live video replays.
I created this lesson when I was looking for a fast project my first graders could complete in one class session. For parents, that means a pretty fun draw-a-long and quick drying time!
I love these type of easy drawings that most kids can accomplish with just a few tries. Then, they can make their frog their own by using paints (I prefer watercolors or liquid tempera paint) or kids can color with oil pastels or even crayons. So many options!
About Drawing Paper:
I love using Tru-Ray Drawing paper by Pacon. It's a smooth white paper that is perfect for color pencils, markers, crayons and even paint. When you find regular drawing paper or all-purpose paper in the art and craft stores, just look for a smooth white paper made for kids.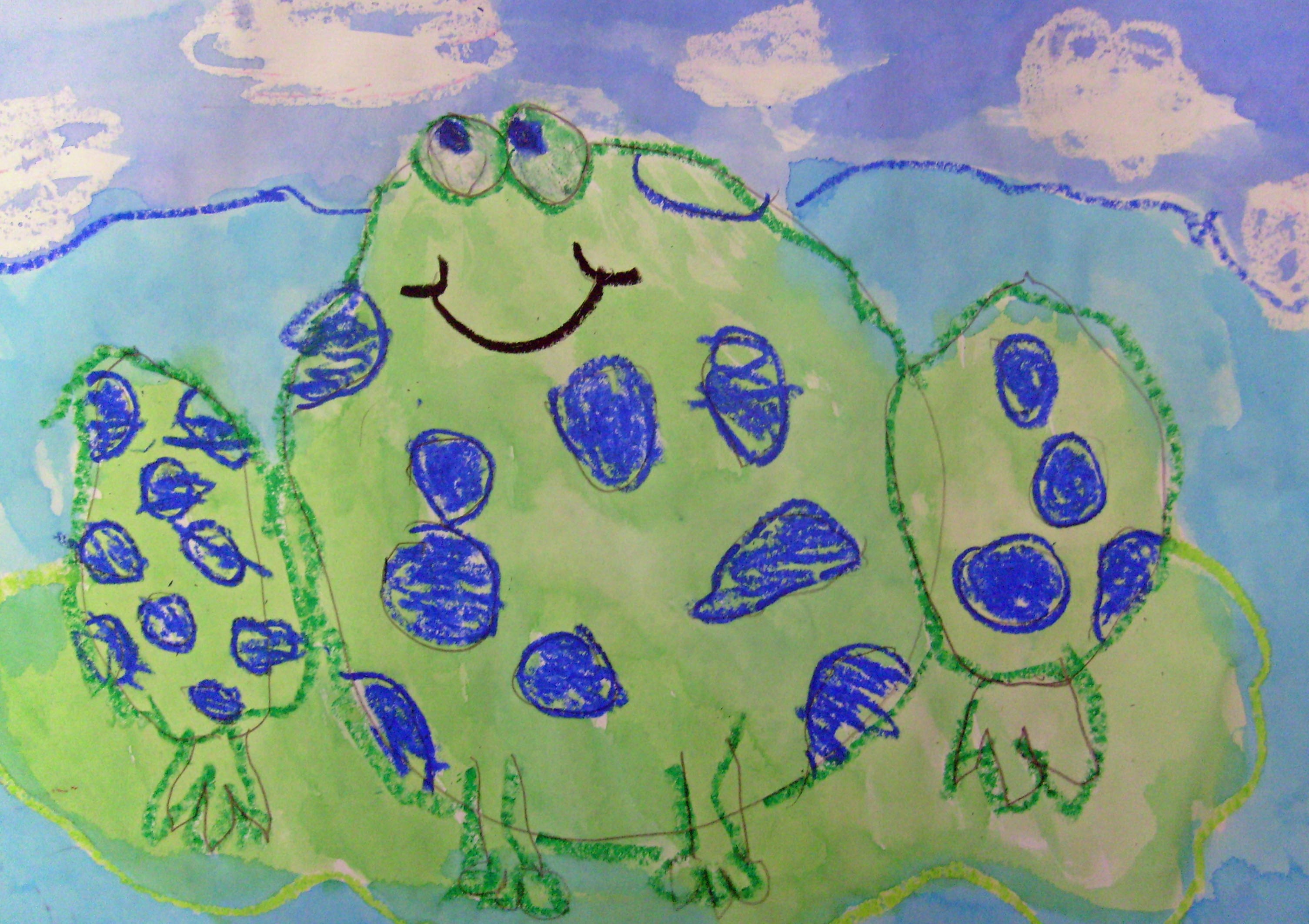 Start the drawing by using a black crayon or oil pastel to draw the frog. Add patterns with crayons. In the video, I'll show you how to add the crown, lily pads and reeds.
When you're ready to paint, apply liquid watercolors to the rest of the frog and background.
Follow along with Patty for the full demonstration of the Frog Prince art project:
Click the yellow button to DOWNLOAD the Frog Prince drawing guide resource:
WHAT YOU'LL NEED:
– Regular art paper
– Black oil pastel or crayon
– Crayons, gel sticks or oil pastels
– Watercolor or tempera paint
---
Did you try out this lesson? I'd love to hear how the instructions worked for you!
Make sure to post your students art in our weekly posts inside the free Dazzler Facebook Community.
I created a detailed instructional video within the Sparklers Membership Club where you can also get more detailed lesson plans including National Core Art Standards, Assessment Checklists, full length instruction videos and plenty other art lessons plans to choose from.
For more information on joining, sign up to our waitlist HERE.