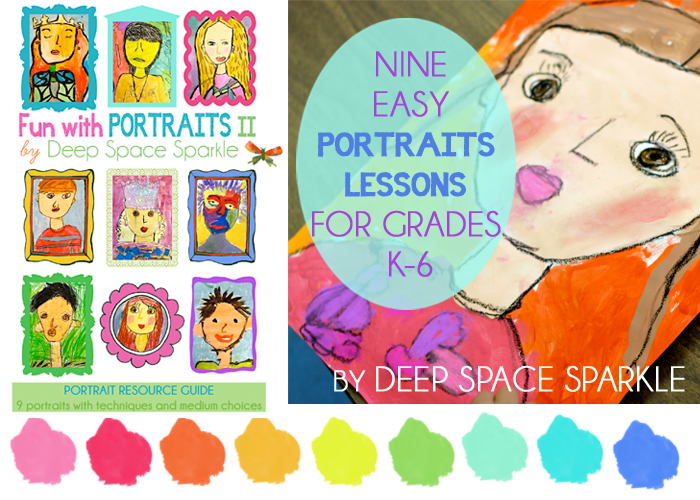 This is my biggest PDF lesson plan booklet to date and is the result of over 5 years of portrait making. I've broken down the secrets of teaching a portrait lesson into THREE TECHNIQUES. Each technique is outlined in the guidebook and when combined with various mediums, makes portrait making easy and doable. Simply pick the technique that is best suited to your grade level, choose your favorite medium and start creating.
The guidebook includes a list of my favorite products (which happen to be basic and inexpensive), a list of my favorite books to read before the portrait lesson and lots of handouts to make the job easier for you.
Portrait making is the quintessential art project for children and is on every standards-based list. Eliminate the guess work of knowing what to expect from each grade level, what supplies are best and how manage the project for quick class turnover.
The 46-page Portrait Guidebook includes:
Art Supply List (that everyone can afford!)
THREE DSS-Proven How to Draw Portrait Techniques
How to Draw Hair for Girls-Handout
How to Draw Hair for Boys-Handout (curly and short hair included!)
Two Head Templates to make portrait making easy for developing artists
How to Draw a Face Guideline
Paint Prepping Strategies
How to "Draw" with Black paint
Crown Template
Crown Drawing Guide
The Nine Lessons are:
Oil Pastel Portrait
Liquid Tempera Paint Portrait
Chalk pastel Portrait
Mixed-Media Portrait
Emotion Portrait
Paint & Chalk Portrait
Fairy Tale Royals for Lower Grades
Kings & Queens for Upper Grades
Expressive Portraits featuring artist Fred Babb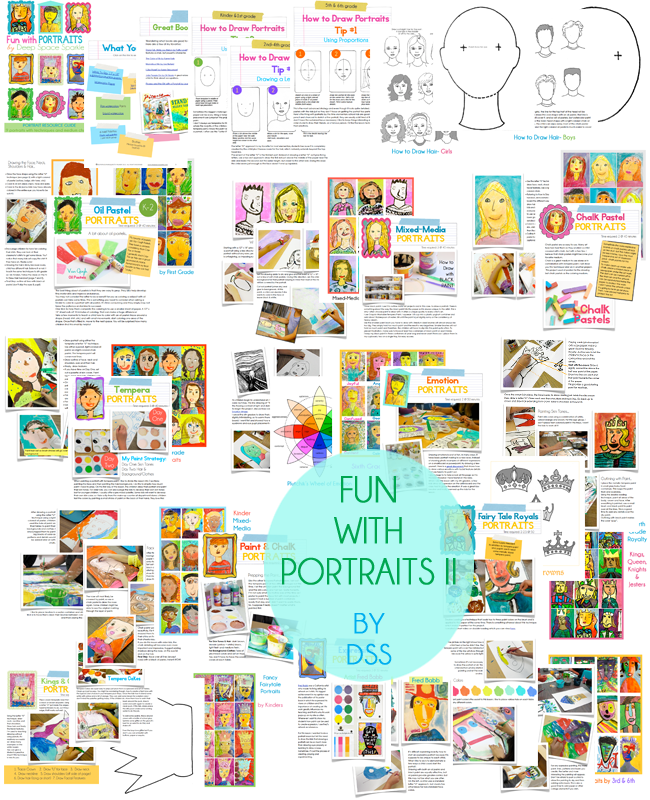 ---
FIND THIS LESSON AND MORE IN THE PORTRAIT PACK BUNDLE INSIDE THE MEMBERS CLUB…