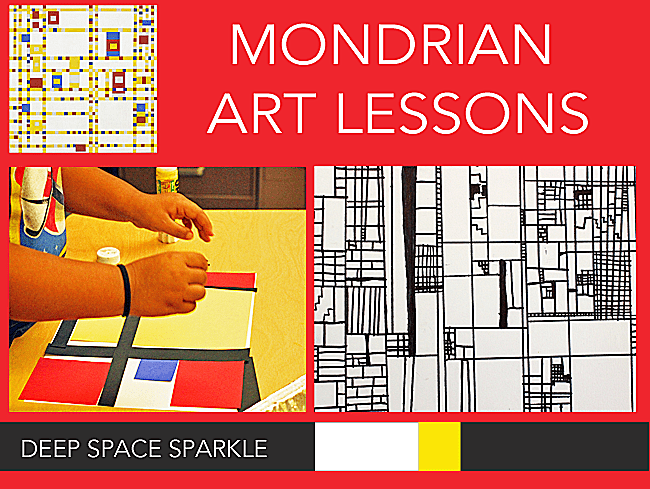 Last year I wanted to introduce my second and third grade students to Piet Mondrian and figured it would be super easy to find an art lesson based on his abstract compositions.
Not so much.
I found a few lesson ideas but needed to alter them to fit into my time slot. I had really hoped to do the lesson in one class period as so many of my lessons up until that point had covered multiple sessions. This lesson plan package is the result of experimenting with three different techniques and mediums to achieve a cool Mondrian project that incorporated math into an art lesson.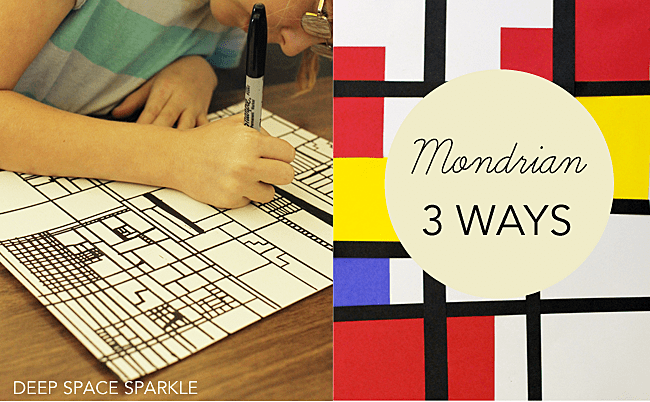 The three projects increase in difficulty so the packet is great for grades 1-4. All three projects use the concepts of horizontal and vertical lines, creating flush edges and color composition. It's amazing to see how such a simple subject can transform into stunning pieces of art!
To assist all the teachers out there who are adapting the new Visual Art Standards, I also created my own version of an Artist Statement.
Here's a peek inside my Mondrian Inspired Art Lesson Plan: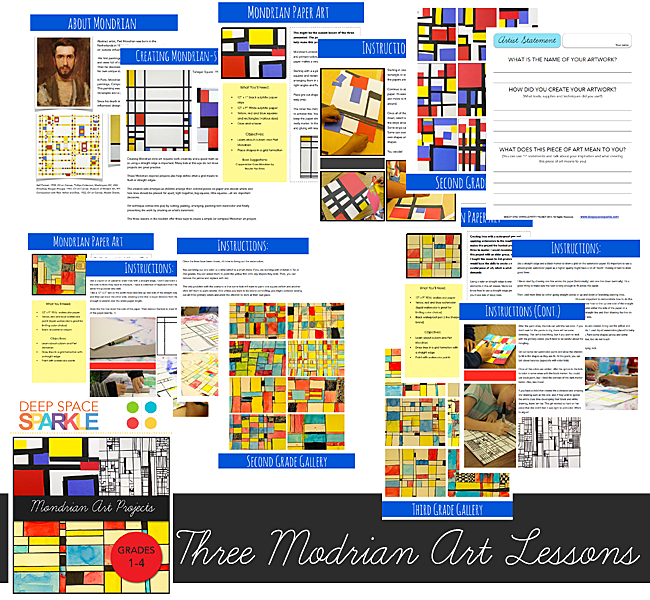 ---
ARE YOU A SPARKLER? These lessons and over 300 art lessons are available inside the Members Club. Access to videos, resources & trainings for one low monthly fee.
CLICK THE IMAGE TO SIGN UP FOR NOTIFICATION OF OUR NEXT ENROLLMENT