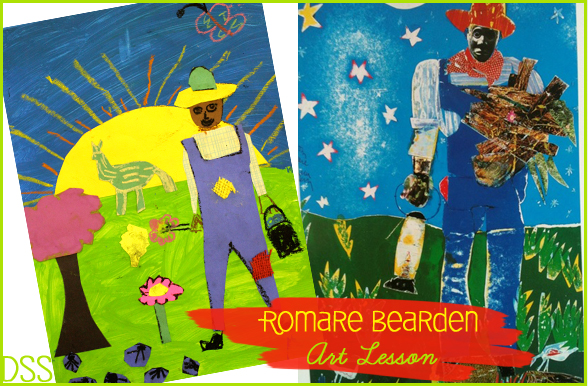 Part of my grade 5 art curriculum is to introduce a collage art lesson. The concept of collage seems easy; placing and arranging layers of paper, paint and subjects on a piece of paper, but in truth, it is a hard concept to grasp. For children, the inherit action to place objects around the perimeter of the paper is still strong in fifth grade. Have you noticed this? Composition, therefore, is an essential learning component to this lesson.
A bit about Romare Bearden…
Romare Bearden was born in North Carolina in 1911 but moved to New York as a baby, participating with his family in the Great Migration of African Americans to the north and west. Influenced by African and Asian art as well as Diego Rivera, Bearden's work is primarily focused on the lifestyles of the American South. Best known for his collages, Bearden produced over 2000 pieces of art including drawings, montoypes, murals in public spaces, record albums and even costume design. Please visit The Romare Bearden Foundation for more information and teaching resources.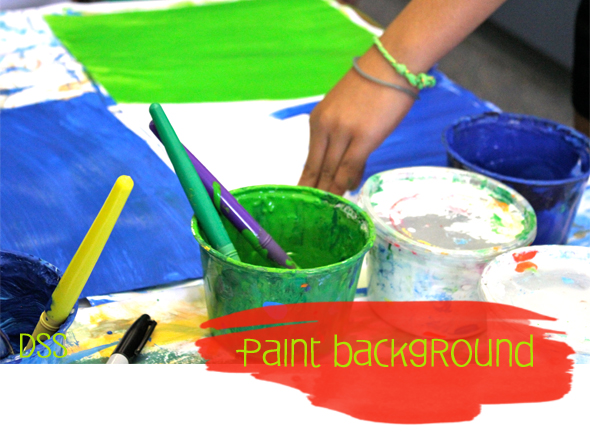 For this lesson, you'll need a 12″ x 18″ white piece of sulphite paper for the background. I set out tubs of blue and green paint and told the kids to paint whatever background they wanted. I left them alone for a bit until I realized they were all painting the exact same thing. I showed a few more samples of Bearden's works (I used the 2012 Bearden calendar for visuals) and pointed out that a collage doesn't need to look like a real landscape. Not many kids were willing to part with their perfect landscapes!
Once the background was painted, I took a few moments to explain the layering of a collage: main background layer, background paper details, main subject, and finally finishing details. Children used scraps of paper, pieces of burlap and oil pastels to decorate the background.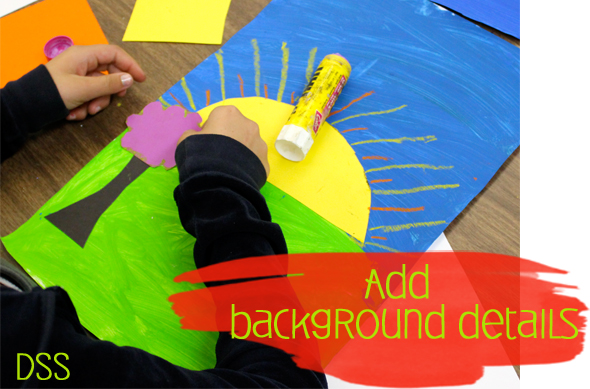 After the background details were in place, I gave a brief tutorial how to make the farmer with nothing but scissors and glue. I really wanted the kids to experiment with "drawing" with paper and scissors as I feel this technique allows for the most creative and personal creative expression. It's hard to convince 5th-grade students that their person doesn't need to look perfect, so I tried to reinforce the organic nature of Bearden's works: the large hands, un-proportionate bodies, etc.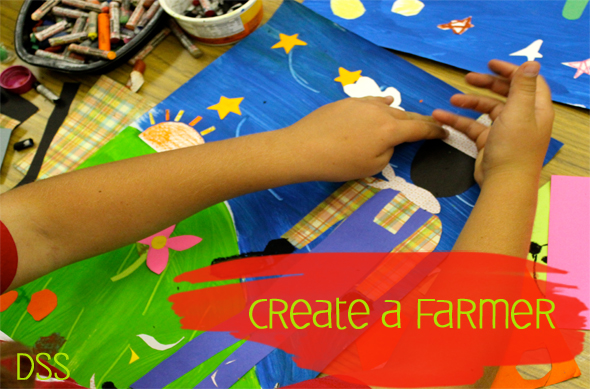 The most tricky part of this art project was to make sure the kids didn't glue the farmer to the edge of the paper. I strongly encouraged a more central location!
For the final details, I had the students step back and see what was missing from their piece: are there any empty spaces that your eye goes to? Can you add more details to the farmer? Can the sky use some color? They responded by adding the most wonderful details: corn, plants, animals, stars, moon and even a few cacti!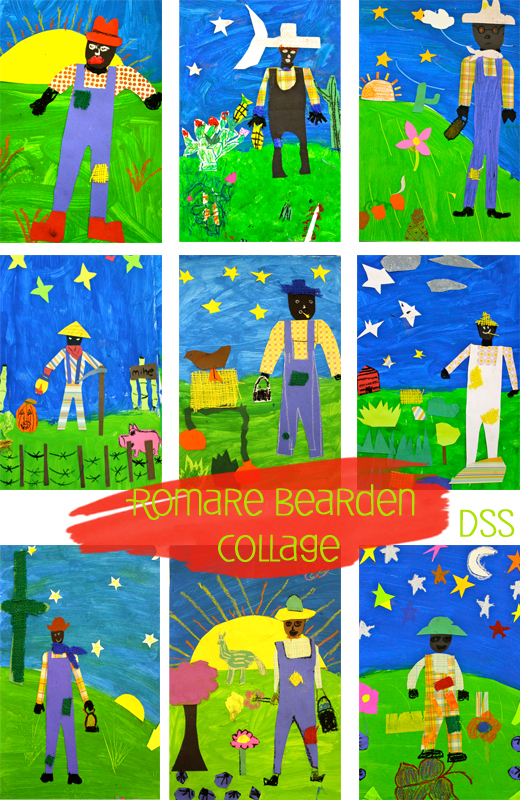 ---
Download this free lesson guide on our Chicken Little template for more farm art inspiration!