Based on the popular book, Giraffes Can't Dance kids learn to draw a dancing giraffe and create a moonlit sky. This was one of my first art lessons posted on the blog (all the way back in 2008!) and the popularity of this cute project has continue to increase over the years.
Watching the drawing video really helps break down the steps for you so you can teach this guided drawing to children as young as seven. You have the option of using markers or if it feels better, pencil, then marker.
The best part of this lesson is that once the children draw their first giraffe, they are unstoppable! You'll have dancing giraffes everywhere!
This lesson is perfect for grades 1-4, with second grade being the optimal age group for this drawing and painting project.
Description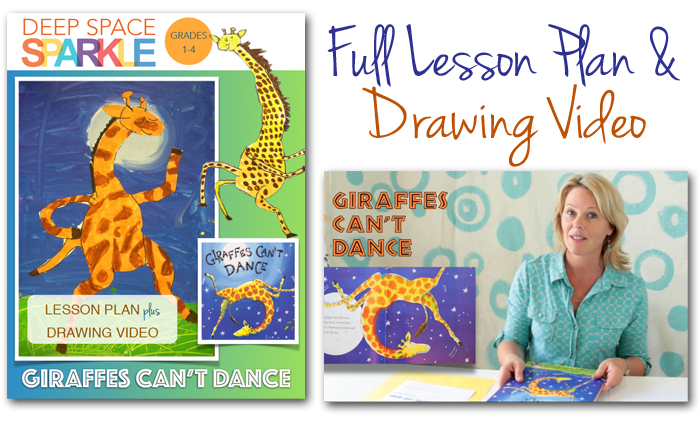 This 13-page art lesson packet includes the following:
How to draw a dancing giraffe handout
How to draw a dancing giraffe video
Guided drawing script
How to create a moonlit sky
Art supply list
Artist Statement
How to time the lesson (how I teach the steps)