Teaching Art in Ireland: AME 060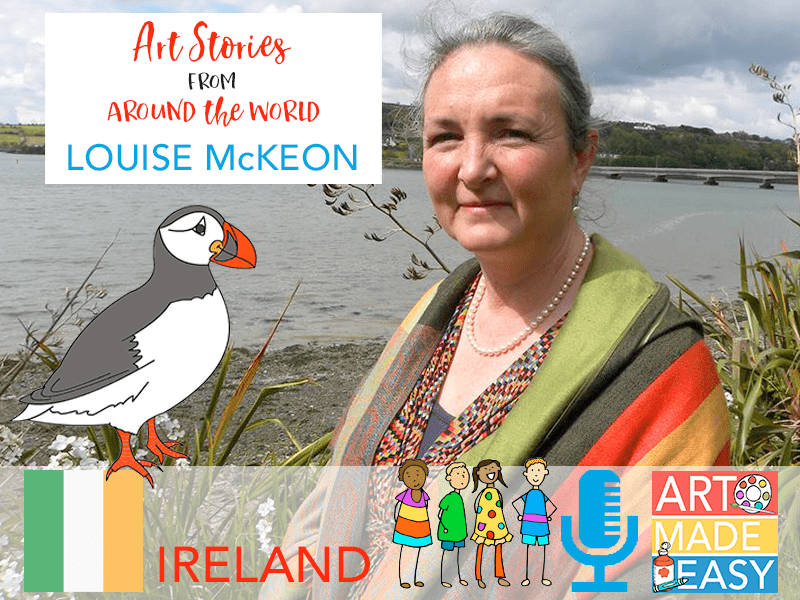 Discover how Louise McKeon turned her career as an illustrator and graphic artist to a full time career as an art teacher for all ages. Using the stunning natural surroundings of Cork, Ireland to inspire her lessons, Louise believes in teaching the fundamentals of how to use different mediums as a base for many projects.
Louise shares the history of the Skellig Island as the inspiration for two art project ideas that she plans to use during her summer art camps in her small town.
---
IN THIS EPISODE YOU'LL LEARN:
•How Louise's teaching curriculum changes for primary school aged children through to teenagers and adults
•How she introduces children to the use of pencils in their art (and a common item that she often has them draw using pencil)
•What the one thing is that Louise wants the rest of the world to know about the teaching of art in her country
•What some of the warm-up exercises are that she has her students do before taking an art exam
LISTEN TO THE SHOW


---
DOWNLOAD A LESSON GUIDE…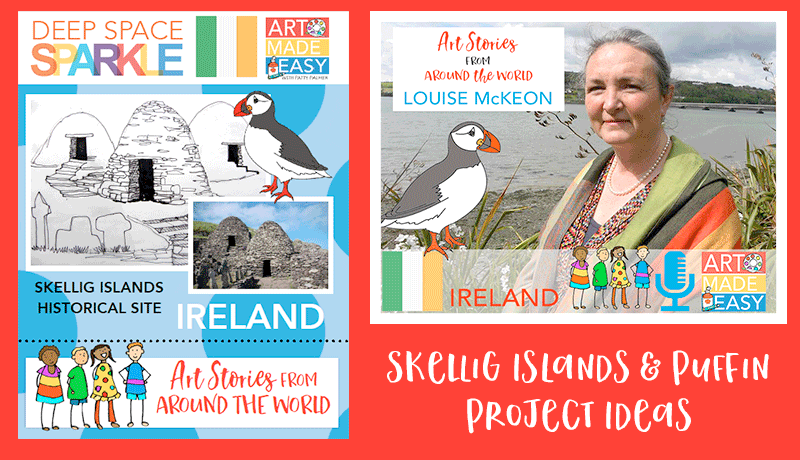 You can download this Lesson Guide BY CLICKING THE BLUE BOX BELOW:
---
SHOW NOTES: 
Kinsale Art Academy Facebook Page
* Link to Louise's Art Lesson for Listeners (Puffins, Seals, etc.)
*Link to Louise's Charcoal Monkees Facebook post (couldn't find on her page!)
*Link to Patty's Treasure Map lesson that Louise mentions
AME 059: Teaching Art in a Remote Village in Northern India