I have something for owls. Maybe it started with the Harry Potter books, but it seems as though owls are everywhere! Over the years, I've collected quite a few owl art lessons. Here are a few of my favorites: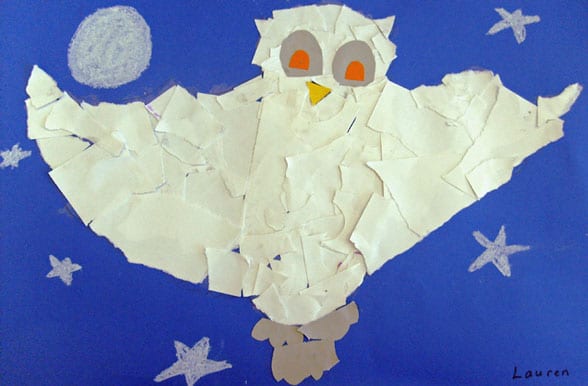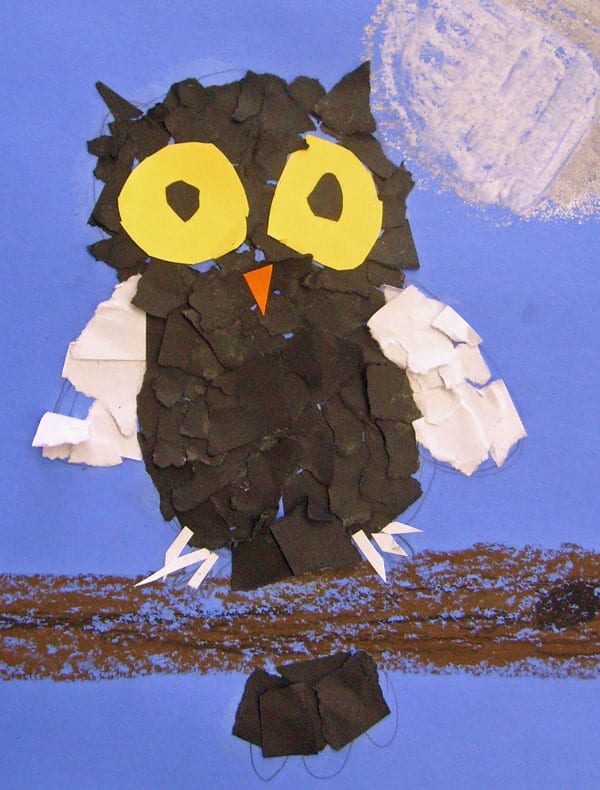 Torn Paper Owl: Much dexterity is needed with this project. Second graders drew an owl onto a sheet of blue paper and glued torn pieces of paper to the sections. This can take a bit of time, but it's so much fun watching the little owl develop feathers! Some children placed their owls on a branch while others gave them flight.
Eric Carle Inspired Owls: Anytime painted paper is involved in an art project, I know the results will be adorable. There is something so vibrant and alive with painted paper. These little owls were created using templates, but you don't need to go that route, of course! Children created their own paper and thought up a background for their owls.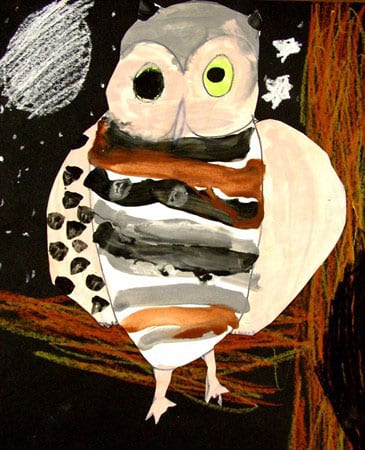 Painted owl Collage: This cute little number begins with a line drawing of an owl. For this project, the kids mixed black, brown and white paints to create tones and values of brown. After the owl dried, the kids cut it out and placed on a background they designed themselves.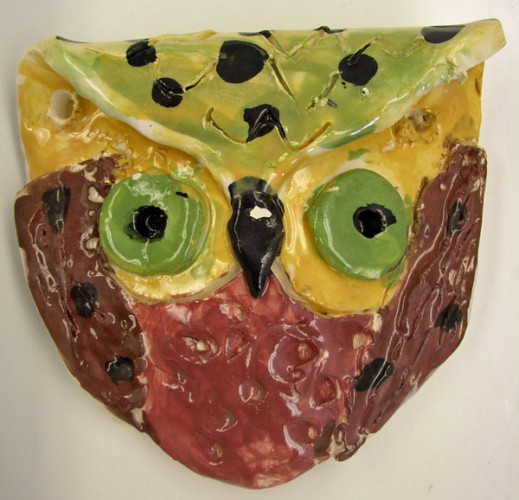 Ceramic Owl: I love this owl! Tiny holes in the ear allow the owl to hang on a wall. The trick is remembering to add the holes during the clay stage. Some kids forgot. This is an easy project that can be done with any type of clay, but if you want to acheive the glassy look of ceramics, you must use kiln fired clay.
Pin It