Royal Pooches Art Lesson Plans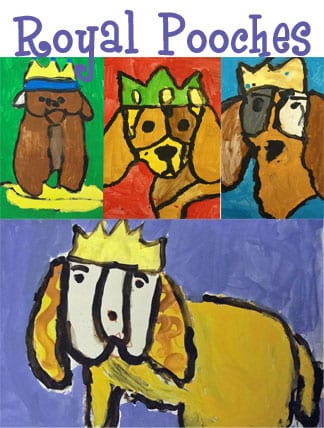 Dogs are one of our most loved animals and kids love to draw them. This 9-page booklet uses directed-line instruction for three types of dogs: Basset Hound, French Bull Dog and Cocker Spaniel. Students draw then paint their dogs then "glam" 'em up with crowns and jewelry! How-Draw Handout  for all three dogs, full photo-tutorials, student galleries of both Kindergarten and third grade efforts are included.
Deep Space Sparkle Art Lesson Plans are PDF Files that you download to your computer. A printed copy will not be mailed. To purchase, click on the Add to Cart Button where you will be directed to the shopping cart. Click on the PAYPAL or GOOGLE CHECKOUT button. Your transaction will be handled by their secure servers. If you purchase via PAYPAL, your download link will be sent by email. Please make sure your email address is correct. If you purchase via GOOGLE CHECKOUT, your download link will be displayed in Google Checkout.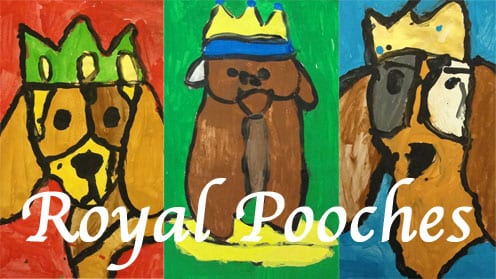 This lesson is now free!
To download this lesson, go into the shop and add it to your cart. Then proceed thru the checkout.