Oil Pastel Parrot Art Project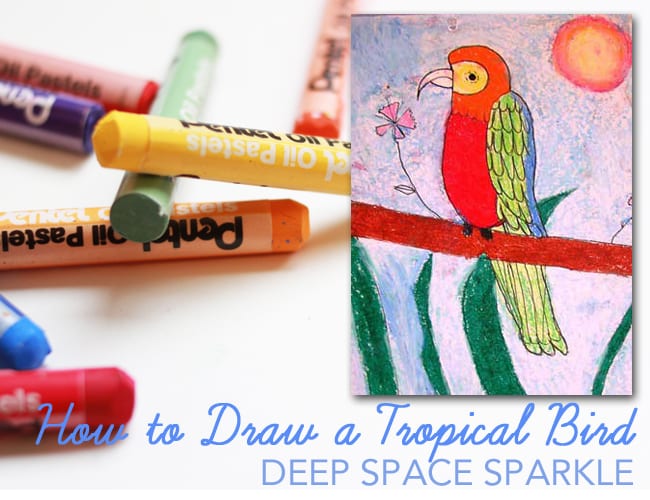 Tropical Birds are a wonderful way to teach a variety of lessons: color wheel basics, color mixing, drawing techniques. For this lesson, I focused on the drawing aspect. The children used oil pastels to color in their parrots, but the project would be stunning if you used tempera paint with black outlines. See this post and this post.
When using oil pastels, the trick is to encourage the children to press hard and color thoroughly. Most of my students aren't used to this much effort and the truth is, if they color properly, their arms and hands will become tired! It  helps to place a thick piece of paper (or even a smooth piece of fabric) under the drawing so that the oil pastel goes on smoothly.
The disadvantage of oil pastels is that they do take a while to finish coloring. The big advantage though, is that there is little prep and the unfinished project becomes an easy piece to pull out and work on if the student has some free time. I think the advantages outweigh the disadvantages, don't you?