Watercolor Projects Art Lesson Plans
All successful watercolor projects begin with a great drawing. Use the how-to-draw handouts to help your students to their best work. This 19-page art booklet features four Watercolor Projects that are suitable for all elementary school grade levels.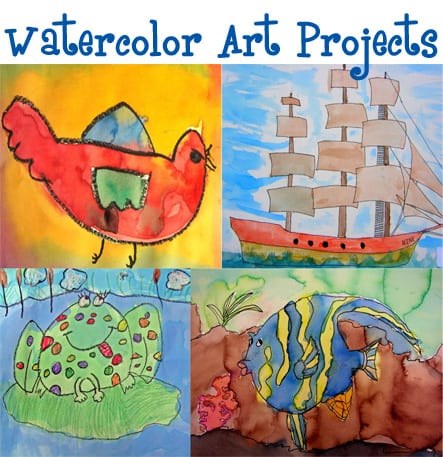 Tweet! Tweet!
An easy directed line drawing turns into a stunning piece. Perfect for Kinder through to second grade. This project uses oil pastel and liquid watercolor paints and takes approximately one 40-minute classroom session.
Under-the-Sea Tropical Fish and Sea Life:
The focus in this project is on the drawing.  Use the handouts of tropical fish and underwater sea plants to create a magical world. Easy explanation of composition elevates this project from ho-hum to extraordinary. Wet-on-wet and wet-on-dry watercolor techniques are used here.
Fantastic Frogs
uses a simple crayon resist technique. A fast and easy lesson that requires a one hour class session.
Clipper Ships:
An impressive line drawing complete with more advanced watercolor techniques for the upper elementary student. This lesson can be simplified for the younger set just by eliminating some of the detail.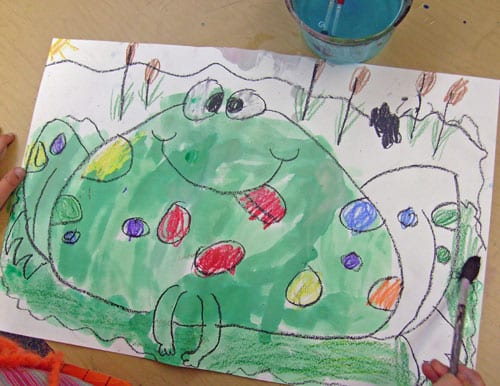 Drawing Handouts:
Tropical Fish Idea Sheet
Sea Plants Idea Sheet
Fantastic Frogs step-by-step
Clipper Ship Drawing Tutorial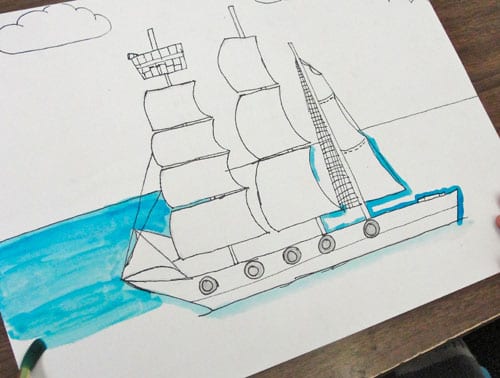 All lessons come with a supply list, how-to-draw instructional handouts that you can photocopy for your student, plus student galleries.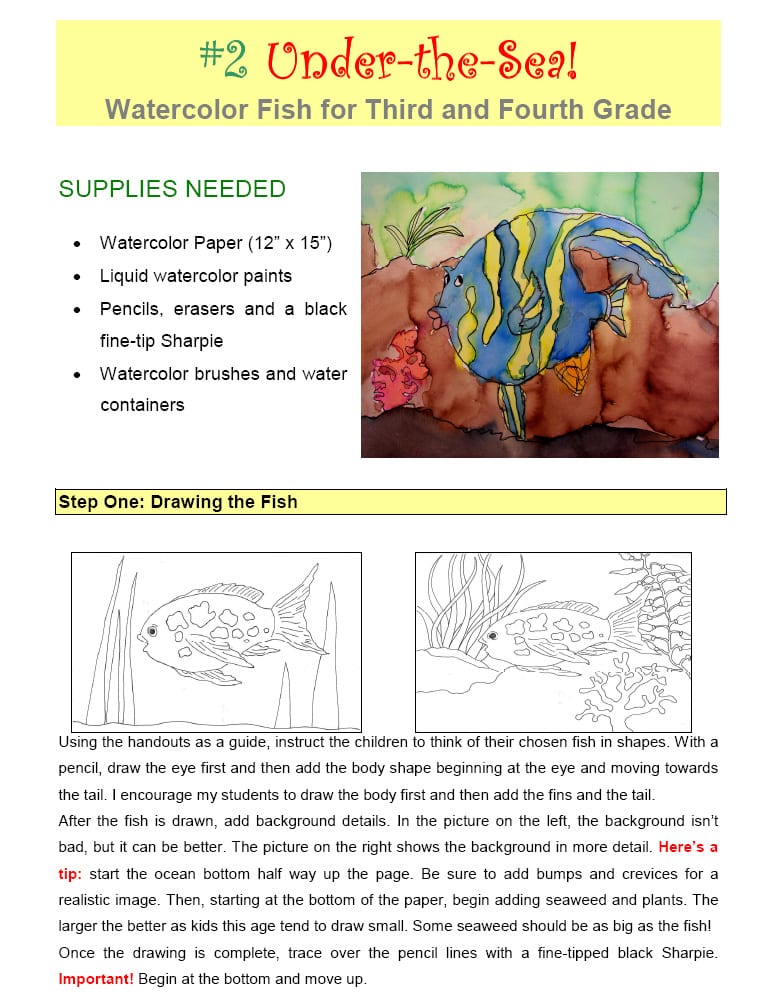 Here is a link to an art teacher who has used the Clipper Ship lesson with her son.
Click to purchase Watercolor Art Projects in the DSS Shop