Chalk pastels give the dramatic color intensity of tempera or acrylic paint with almost no prep time. Chalk gets a bad rap as being too messy. For the little ones, it can be. Persuading mounds of dust into intricate corners is not for the impatient student. That's why most of my chalk projects occur after 5th grade.
For this chalk bird lesson, I gave a brief explanation of the basics for drawing birds. I encouraged the kids to use their own ideas for composition; small bird/large tree, close-up view, etc.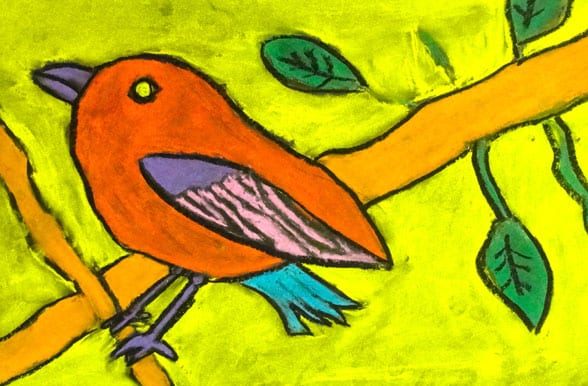 With the visual help of black/white drawings of birds (which I found in a reference book), the children drew their sketches with black oil pastel. After coloring with chalk, a final tracing of oil pastel gave the picture the finished look. Most important step, by the way!
I use school-grade chalk pastels. Basically, the cheapest ones. What happens with the cheaper brands is that they kick up a bit more dust. Children handle this by tapping the extra chalk bits onto the floor and applying a second coat if necessary. I've used better brands (like Prismacolor) and they really are SO much better, but who can afford them? Chalk disappears fast, so I've never felt the need to invest in a higher quality, and with the results shown here, why bother?
FIXATIVES:
I've used hair spray as a fixative before but since my chalk is of such a low-grade, the hairspray tends to cut right through the chalk particles and creates a blotchy appearance where there was none before.
This year I tried a proper fixative and the results were much better. The best solution? Use newspaper to encase the artwork. It's free and keeps the project intact until mom and dad decide what to do with it.
Sixth Grade Chalk Bird Drawings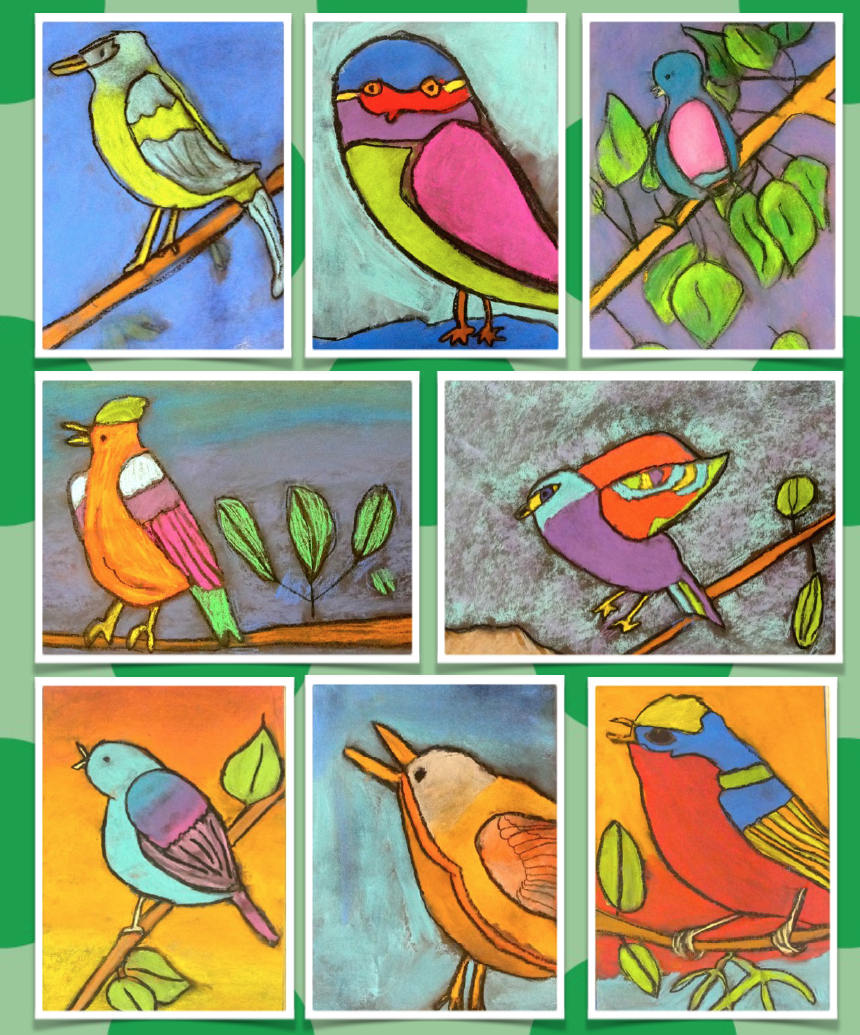 ---
ARE YOU A SPARKLER? These lessons and 0ver 300 art lessons are available inside the Members Club. Access videos, resources & trainings for one low monthly fee.
CLICK THE IMAGE TO SIGN UP FOR NOTIFICATION OF OUR NEXT ENROLLMENT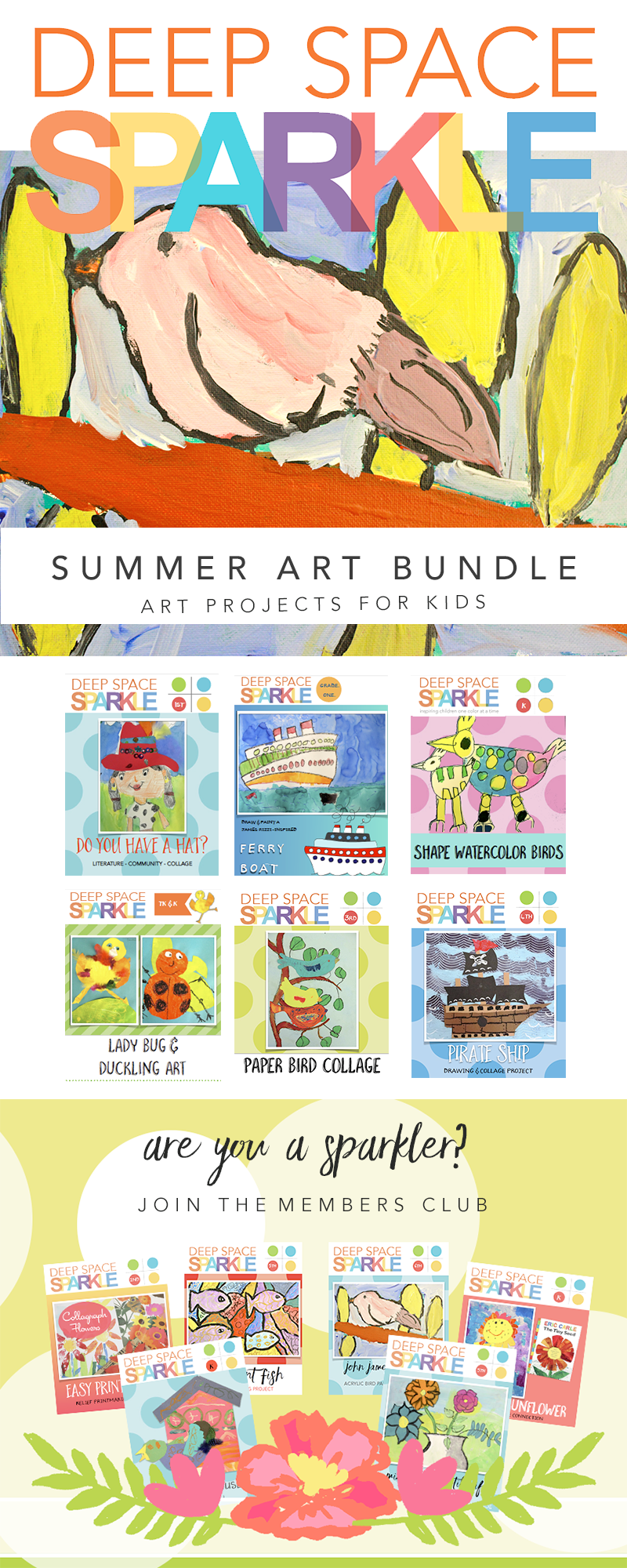 ---
Click the button below to get a How to Draw a Bird freebie sent to your inbox! 

>