DSS LIVE! Workshop 2017

*** TICKET SALES ENDED ***

2017 LIVE! ART WORKSHOP
C R E A T E L E A R N S H A R E I N S P I R E
This 2-day, art-filled event is held at the beautiful UCSB campus in Goleta, California. Learn how to TEACH ART TO CHILDREN through art-making lead by Patty Palmer, founder of Deep Space Sparkle.
We strive to create a weekend that is filled with successful strategies and tips on teaching children to draw, paint and explore their creative souls.
THIS EVENT IS FOR:
Art teachers who needs a creative boost (and PD hours!)
Classroom teachers who want to create more standards-based art in the classroom
Studio owners looking for projects that can satisfy an artsy crew
Art Docents
School districts looking for relevant art training for their staff
Home educators
Join us for our LIVE Summer Art Workshop!

This is not your ordinary teacher development event; be prepare for an inspiring, creative weekend filled with colorful collages, painted paper, drawing techniques, watercolor play, art activities, food, laughter and friendships.

YOU do what we love...inspire children.
Now, let us inspire you.

L E A R N H O W T O :
- Engage children with classroom management strategies so that your time is spent teaching art not battling behavior issues
- Teach kid-friendly watercolor & painting techniques so that each child feels successful.
- Teach drawing strategies that are age-appropriate and builds year to year
- Integrate STEAM projects that challenge students to think and create
- Build your art program with lessons that promote curiosity, creativity and skills.
Take a look at last year's workshop: CLICK HERE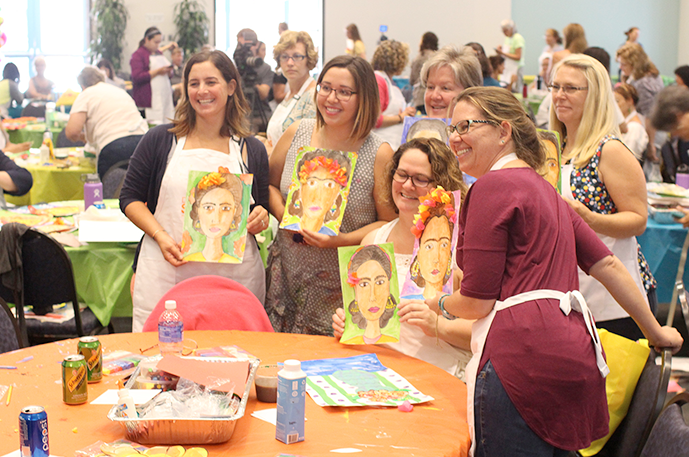 DATE:
FRIDAY, JUNE 23RD TO SATURDAY, JUNE 24TH – 2017
LOCATION:
UCSB CORWIN PAVILION Santa Barbara, CA
SCHEDULE: (below)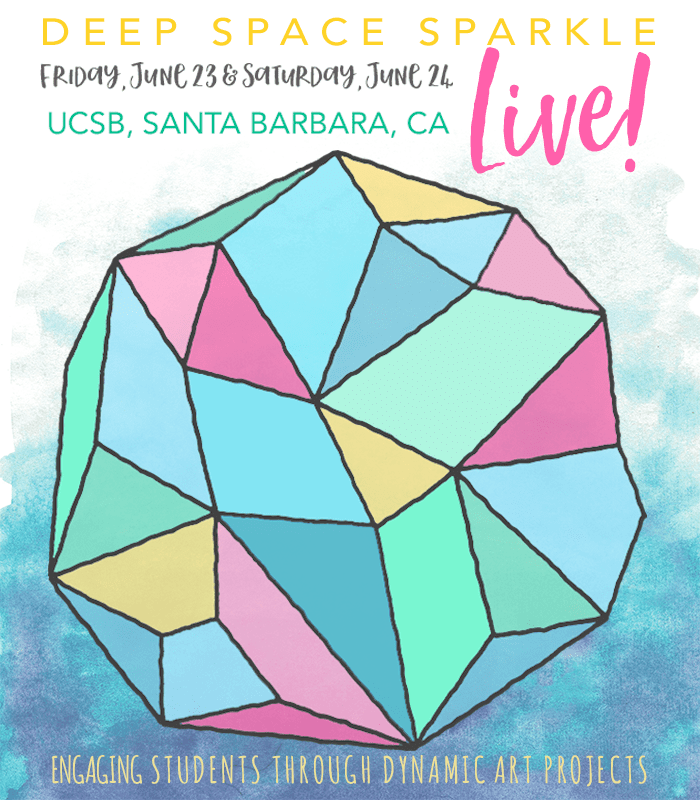 MEET THE SPECIAL PRESENTERS AND TEACHERS!

Rachelle Doorley is passionate about creating spaces & opportunities for children to become little makers. She will share her best teaching tips and strategies for creating experiment based projects that encourage children to think for themselves and problem solve. She is the author of Tinkerlab: A Hands-On Guide for Little Inventors and the blog, Tinkerlab.

MEET Sally Haughey, the founder Of Fairy Dust Teaching, a company committed to the growth and empowerment of teachers. Through teaching cutting edge teaching strategies and transformational techniques, Sally helps teachers overcome barriers and overwhelming the art room.
After 20 years of successfully teaching in various school settings (church, private, federal, poverty, urban, suburban and wealth), she has committed herself on what she loves most: Empowering and Inspiring Teachers!
Sally will help you transform your student's behavior in your art room by teaching you strategies to engage, inspire and create wonder.
---

Meet Gina Lee Kim, Watercolorist and Mixed-media Instructor.
Gina is a self-taught artist with a biology and nursing background. Her paintings are all about color and texture found in the natural world. She will teach you how to take the fear out of watercolor and incorporate mixed-media with no advanced drawing skills required. Her vision is to make art that's joyful and welcoming, accessible and attainable.
Gina will walk you through how to paint an exquisite painting filled with art techniques that you can teach your students. You are going to love her! Visit her blog HERE.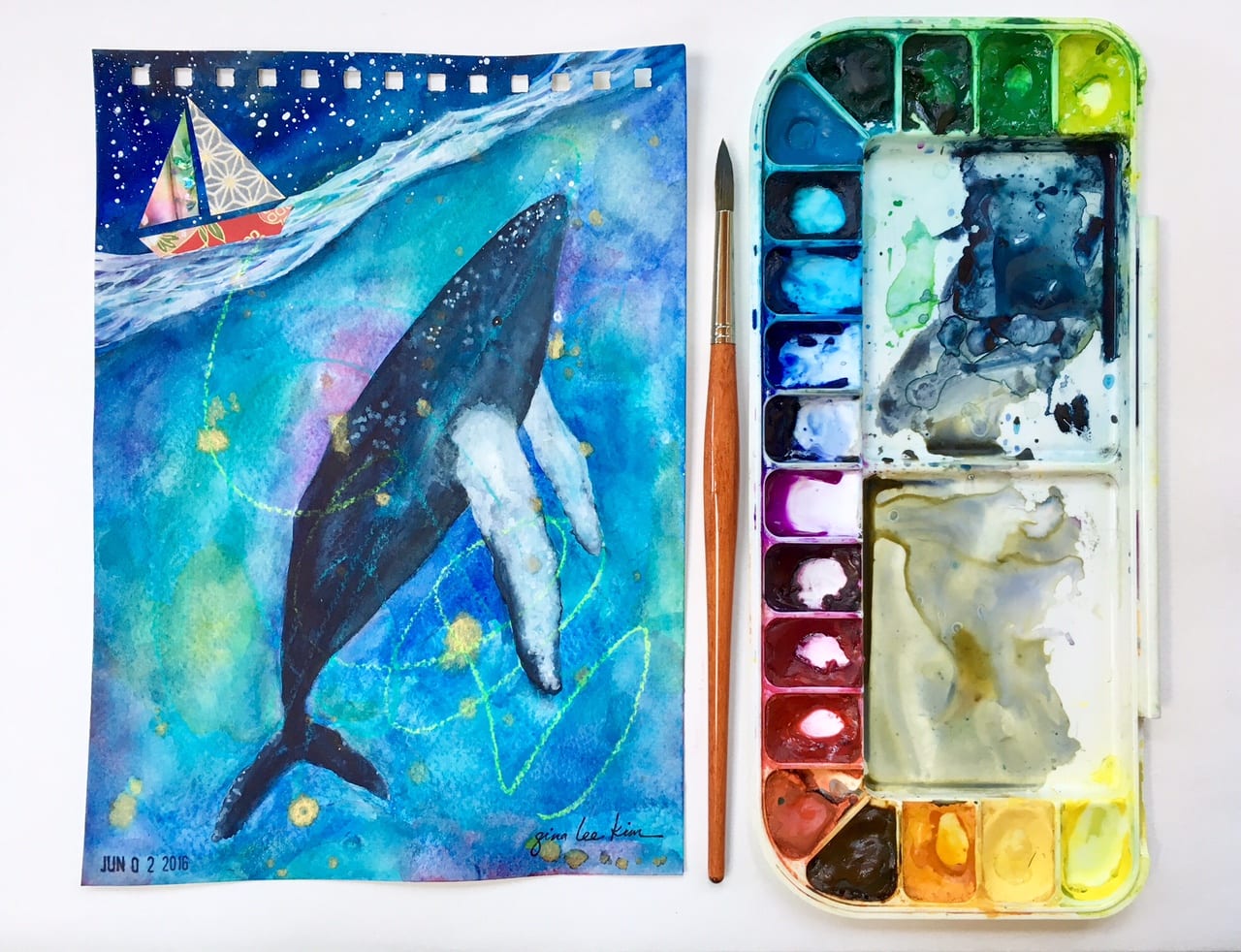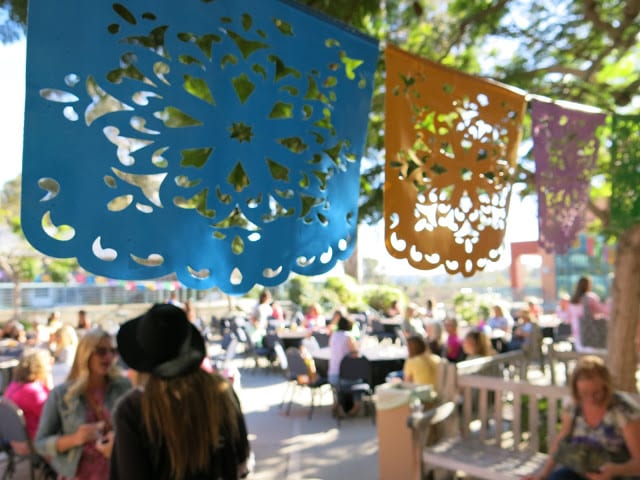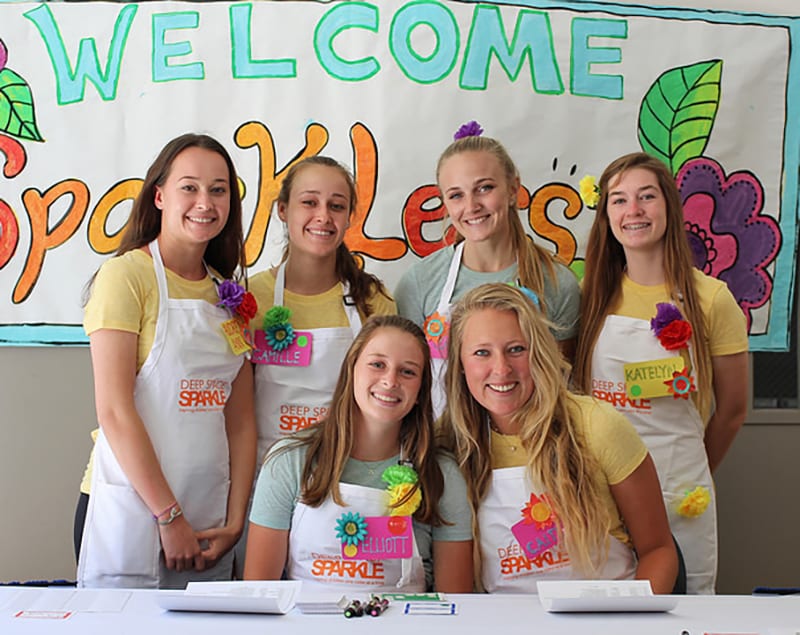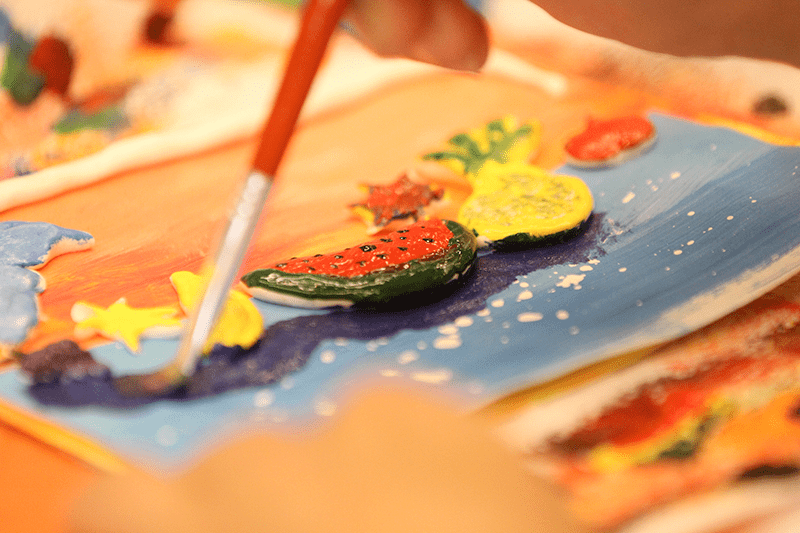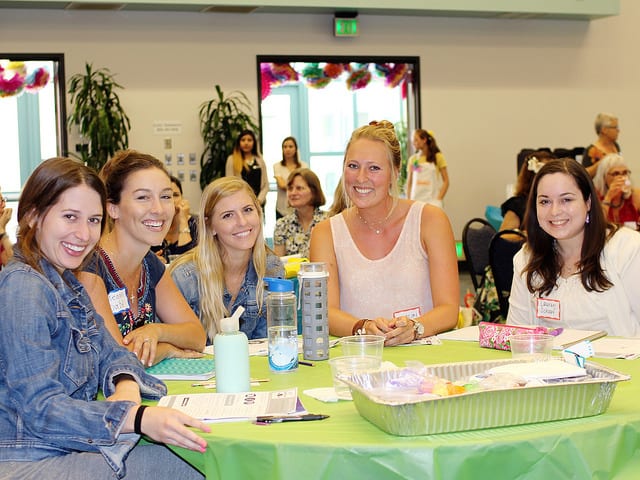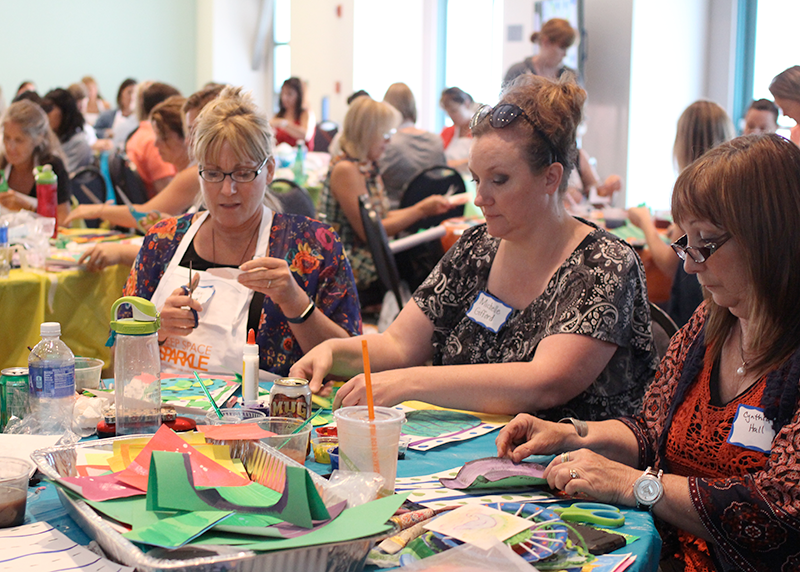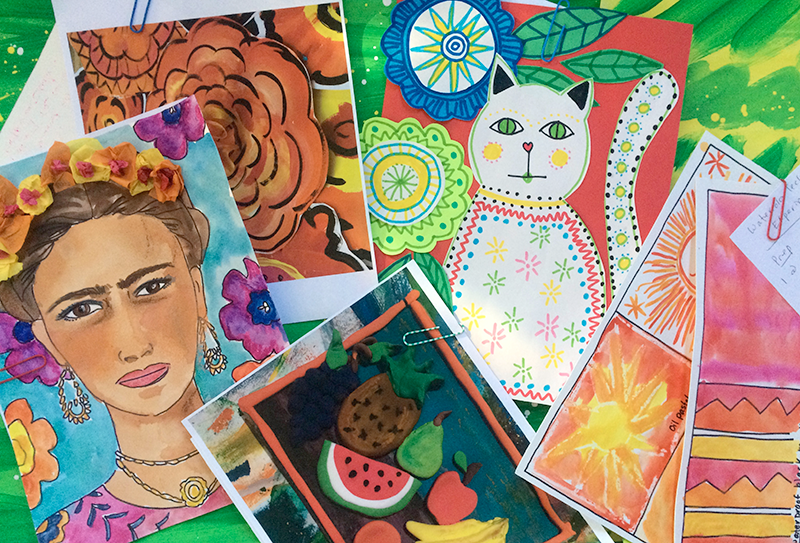 Only $347
(includes meals, supplies, lesson plans, swag & wine)
---
Need a Letter of Support for your administration? DOWNLOAD LETTER HERE
Need a PDF that covers the details of the event? DOWNLOAD INFORMATION GUIDE HERE
---
DATE: FRIDAY, JUNE 23RD TO SATURDAY, JUNE 24TH - 2017
Friday's Schedule
12-1pm: Registration
1-1:30pm: Welcome & Speaker Introduction
1:30-2:15pm: Secret Tips and Magic Tricks for Managing Young Artists- Sally Haughey Fowler Fairy Dust Teaching

Sally will demonstrate some of her best tips and tricks for managing young students. We will create an art project that is perfect for young artists.
2:15-3:45pm: Art Session #1 Art and science have many things in common and their similarities begin with observation, discovery, and experimentation. - Rachelle Doorley
In this interactive workshop, we'll take a quick dive into these unifying mindsets as entry points into the integration of the Arts into STEM, making STEAM learning a meaningful pursuit. We'll explore ideas around data collection, noticing, tinkering, and curiosity through perspective-taking and visual interpretation. Participants will pull these concepts together with a lesson in observational reasoning and drawing.
4-5pm: Art Session #2 Create a Multi-Layer Mixed-Medium Project that you can teach to grades K-6 Part I (Over & Under Science Unit) - Patty Palmer
Patty will walk you through a multi-step drawing and painting project that can be used together as a mix-medium collage or separately depending on the grade level of your students and your time requirements.
Part I of this lesson covers how to draw a variety of animals and insects in a natural setting.
5-6pm: Happy Hour California Style! Enjoy a glass or wine, beer or cool refreshments as you mingle with the presenters and participants.
6pm-8pm: Dinner on Terrace. UCSB cooks up a great Fiesta Bar-B-Q...tri-tip, chicken, vegetarian options, salads and of course, their famous brownies!
Saturday's Schedule
8am: Coffee/Tea, fruit, bagels & muffins
8:30-8:45am: Welcome to Day Two
8:45-10:15 am: Art Session #3 Learn how To Paint (& Teach) Beautiful Watercolor Techniques to Children (Lesson details released soon!) - Gina Lee Kim
10:30-12:00 pm: Art Session #5 Robot Form-Based Mix-Media Project- Calling all Builders! Create robots from cardboard shapes and recycled materials - Patty Palmer
12:00-12:30 Collaborative Mural Making
12:30-1:15pm: Boxed Lunch
1:30-2:45pm: Art Session #6 Create a Multi-Layer Mixed-Medium Project that you can teach to grades K-6 Part II (Over & Under Science Unit) - Patty Palmer
Patty will walk you through a multi-step drawing and painting project that can be used together as a mix-medium collage or separately depending on the grade level of your students and your time requirements.
In the second part of the Over & Under Science Unit, we will take our drawings and use them in a collage.
3:00-4:00: Art Session #7 Assessments, Rubrics and Standards- Strategies and ideas to turn a chore into a fun activity!- Marisa Gebert- Team Deep Space Sparkle
4:15-5:00 pm: Q & A Panel with all guest teachers
---
LOCATION: UCSB CORWIN PAVILION Santa Barbara, CA
---
ACCOMMODATIONS:
Dorm-style rooms at student pricing will be available on a first-come, first served basis.
HOUSING: UCSB offers dorm-style housing at a ridiculously low rate. Rooms are basic but they include all your meals. These rooms tend to go very fast as there are only 30 available. To book your room, CLICK HERE.
NOTE: Rooms are not included in the registration fee.
---
WHAT'S INCLUDED IN YOUR REGISTRATION FEE:
Art supplies for every projects (paper, paint, clay, pastels, etc)
Lesson plans & handouts
FREE access to our one-day online workshop event (scheduled for October)
A Deep Space Sparkle 2017 Summer Workshop apron
A SWAG bag filled with goodies
Snacks on Friday & Saturday afternoon
Happy hour appies & fiesta-style dinner on Friday night (plus wine & beer!)
Light breakfast of bagels, fruit, coffee & tea Saturday morning
Boxed lunch and beverage for Saturday
Support & encouragement from teachers devoted to sharing art with everyone
---
WHAT TO EXPECT
It is my personal mission to find effective yet fun ways for adults to learn how to teach art to kids. You'll have lots of space to work on art projects, great food to keep up your creative energy and art projects that you can bring back to your classroom or home learning environment.
If you are coming solo to this event, feel confident that you will be among giving, sharing folks who will embrace you. I designed the event so that no one creates alone. Instead, table groups allow for collaboration and support.
Our Welcome Happy Hour and dinner on Friday night allows us to get to know one another and meet new friends.
---
PD HOURS
Workshop Friday 1-8, Saturday 9-5 15 PD HOURS
Sparkler Event + Workshop PD HOURS 19 HOURS
---
WHAT TO BRING
– Paint brushes: 1 medium round, 1 small round, 1 large flat or round
– Scissors (if you are flying to the event, we will have scissors for you)
– Notepad and pen for taking notes
– Camera to capture pictures of the wonderful art
– Comfortable shoes to walk from the parking structure to the event center
– Sunscreen, sunglasses or hat to wear while dining el fresco. The sun is bright in Santa Barbara
– Your creative spirit and willingness to learn
Who is this workshop for?
This workshop is for anyone who wants to learn how to teach art to kids. You might be a classroom teacher wishing to incorporate art into your classroom, an art teacher looking for new techniques and project ideas, a home educator in charge of your art group or a parent wishing to teach a summer camp or art in a studio space. Whatever the case, it is not necessary to be an artist! We will teach you how.
CAN I GET PD HOURS? CAN I PAY THROUGH A PURCHASE ORDER?
Although Deep Space Sparkle is not affiliated with any institute of higher learning, we offer a certificate for every participant to include 15 hours of teacher development.
There is no extra fee associated with PD hours.

PURCHASE ORDER PAYMENTS ARE AVAILABLE
You can request an invoice or purchase order by clicking the purchase order option under payment after you place the product in the cart.