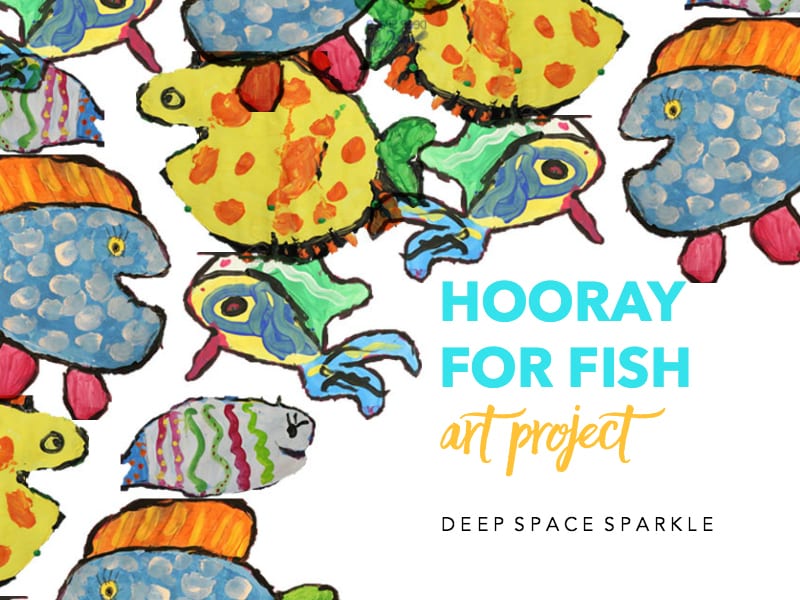 If you haven't seen Lucy Cousins' Hooray for Fish! I encourage you to find it at your nearest bookstore. It is filled with vibrant colors, fast read text and the most adorable fish you can imagine. My Kinders LOVED this book and the illustrations captured their imaginations.
I began the lesson by reading the book and asking the children to think about what kind of fish they would like to draw. After the reading, the children found a place to sit and began painting their fish outline with a black oil pastel. I gave the children the freedom to create any fish they like. I asked them to include a head, a body, a tail and perhaps a fin or two.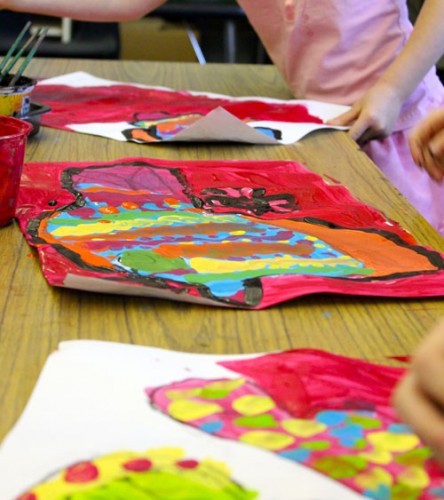 Once the children created their fish, I brought out the tubs of glorious tempera paint. Next, I pre-mixed some special colors so that the fish would be as vibrant as the illustrations in the book. I love tubs of paint and it has become one of my favorite ways to distribute paints.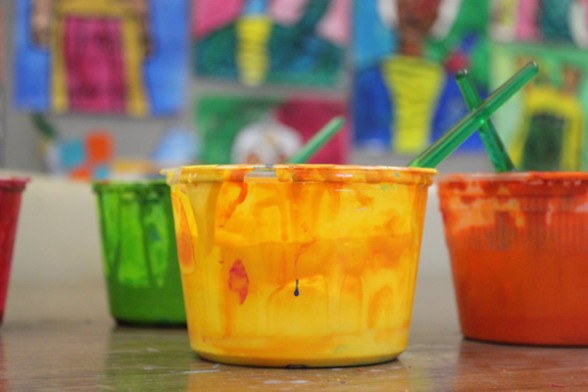 The children painted away.  I set out the tubs of black tempera paint and small tip brushes after they were done painting. This can be a messy job but it really is quite fun, especially when the children can paint long eyelashes or long, curly tails.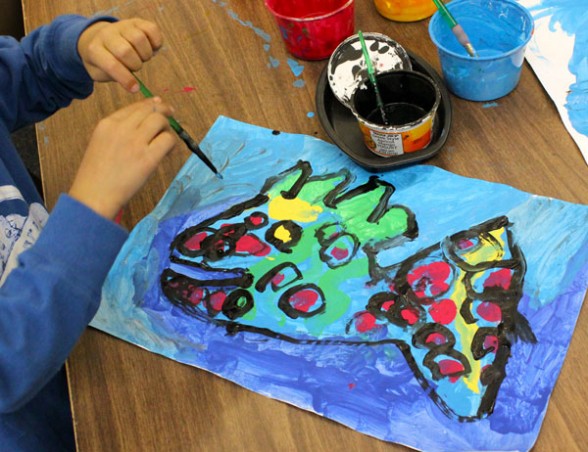 The children had lots of fun with their fish and in terms of teacher stuff, the lesson was fast. Only two, forty-five minute sessions with just about every child completing a full picture.
What do you think? I could teach Kinders ALL DAY LONG. Love 'em.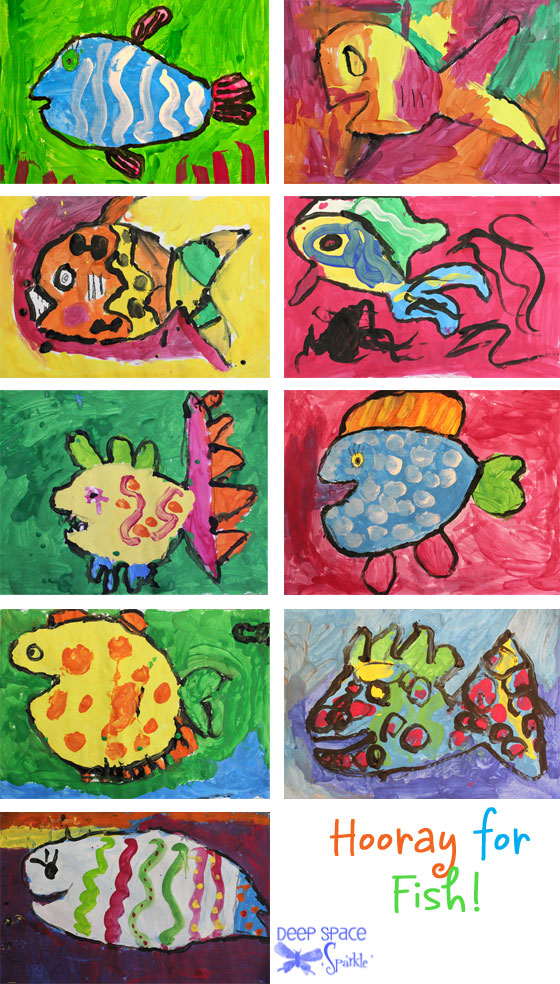 ---
CREATE MORE FUN FISH ART PROJECTS INSIDE THE MEMBERS CLUB…