Paper Cut Molas
I've posted about Paper Molas before and because it's such a fab project, I will post again. Recently I was at a friends home and noticed some newly framed artwork on her walls. They were authentic molas from Panama and Colombia. Molas are cloth panels that form part of a blouse for the Kuna women. They use a quilting technique called reverse appliqué. Because I used to be (and hope to be again!) a quilter, I know all about reverse applique. It's a pretty fun to do but darn hard to explain to kids. After a few attempts I decided that it's just best to say that a Mola is a fabric panel with colorful strips sewn in. Sometimes it's best to keep it simple.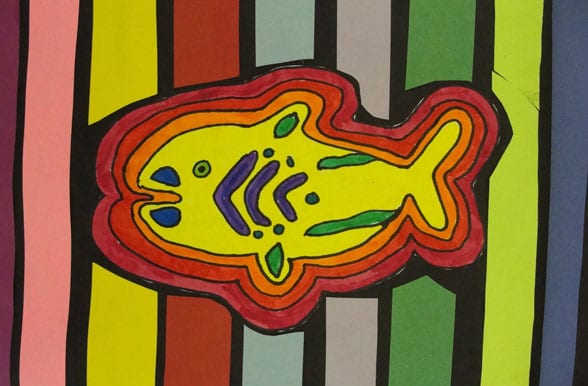 Take a look at this blog, Postcards from Panama. There are some wonderful photographs of Molas. I wish I could see them in person. Aren't they wonderful? What I'd give to have one of my own!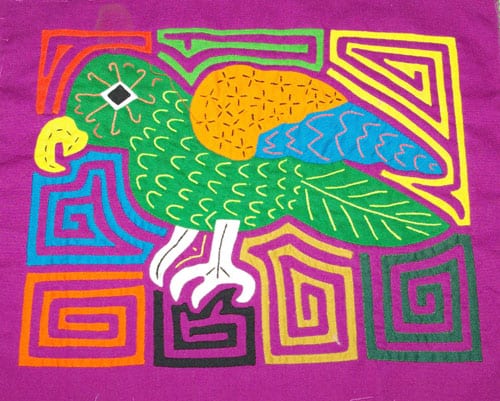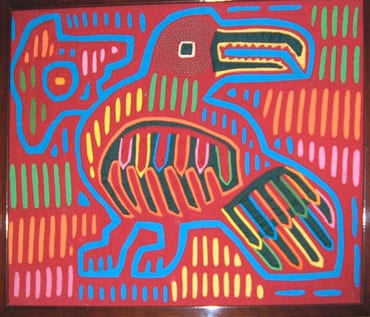 How to Make a Paper Mola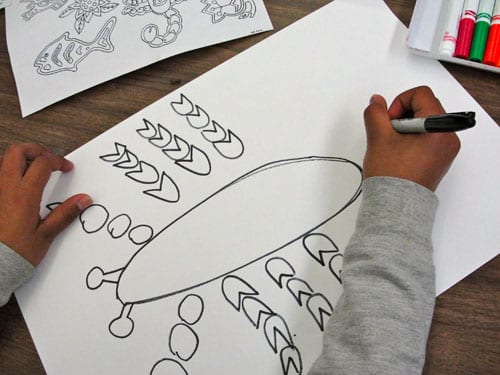 Copying the handout from the book, Dynamic Art Projects for Children by Denise M. Logan, plus creating a few a few handouts of my own, I showed the kids how to start their drawings. After a few quick demos on the board, the students picked their favorite Mola shape and drew their image onto a piece of 12″ x 18″ white paper using a black Sharpie Brand  marker.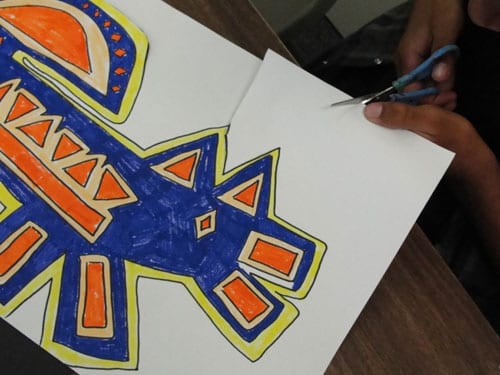 I like broad tip Crayola markers for coloring. I set a tray of them on the table and demonstrate proper marker technique. It really helps to trace around a shape and then color slowly; giving ample time for the ink to flow onto the paper. After image is colored, cut it out.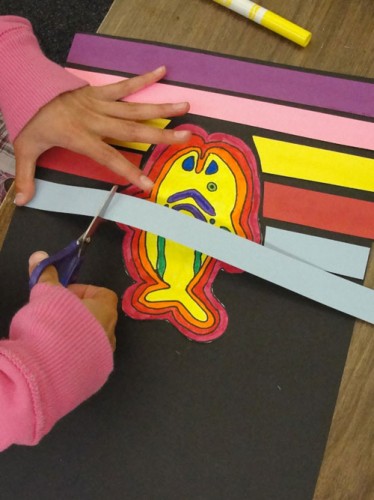 Glue piece onto black construction (sulphite) paper and glue strips of paper along the borders. Tip: leave a space between the Mola shape and the strips.
Fifth Grade Paper Molas….