The Organized Art Teacher: Trying New Things
In the series, The Organized Art Teacher, I will offer creative ways to start the year off with an organized mindset. Ever wondered how other art teachers store their old lesson plans and samples? What about creating a balanced art curriculum or how to track what each class created? And what about inside the art room…what's the best way to plan a theme-based art unit? This series will show you how starting with how to organize and store your art lessons and then how to manage lesson planning. Today, it's all about moving outside your comfort zone!
Sometimes part of being a successful organized individual, is letting go once in a while. If everything we do is controlled and expected, then where's the fun? We all love making things easier on ourselves, which is why striving for organization is so appealing, but what about our creative side? In the third part of the series, The Organized Art Teacher, I'll explore the art of trying new things!
I love discovering an art concept, subject or technique that I haven't tried before. After teaching art for eight years, I know I have a Patty-specific art style. I'm drawn to like-minded art teachers, I tend to follow blogs that are similar to mine and tend to do art lessons that I know will work. I know this not because of any scientific formula but because it's what I've done a hundred times before.  Sound familiar? This year I'm stretching myself. Via my trusty Google Reader, I have "starred" some of my favorite, but in some ways difficult for me, and vowed to give them a try.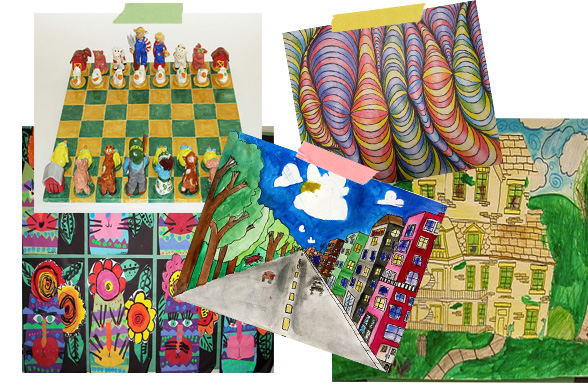 Here is a list of my "reach" lessons:
On a fun note, I just had to point out a few favorite art lessons that I really think ressonated with many, many art teachers. They aren't mine, but I've seen them copied, pinned and oggled.
Here is my list of most intriguing art lessons off 2011:
Fauve Fauve's by Grade 3
 by 
There's a Dragon in My Art Room
I love Phyl's post on the Fauves.It was inspirational, colorful and explained the period really well. Love this lesson.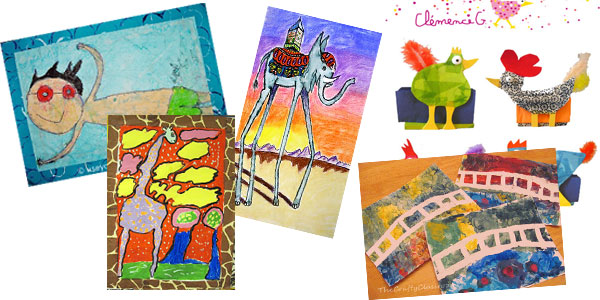 Is there an art project that you want to try this year? What is your comfort zone? What do you shy away from? I hope this is the year you will try one thing that you have never tried before. And if it fails, no problem. Afterall, it's all about the process of creating art.
Missed part one and two?