Art Show 2013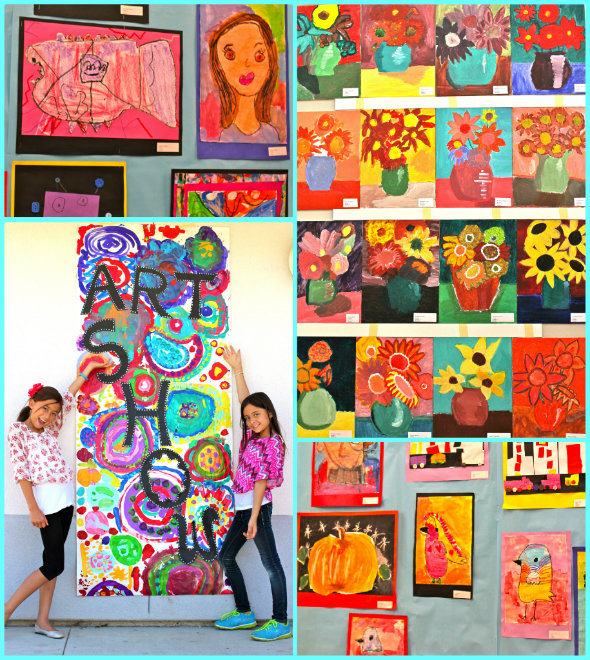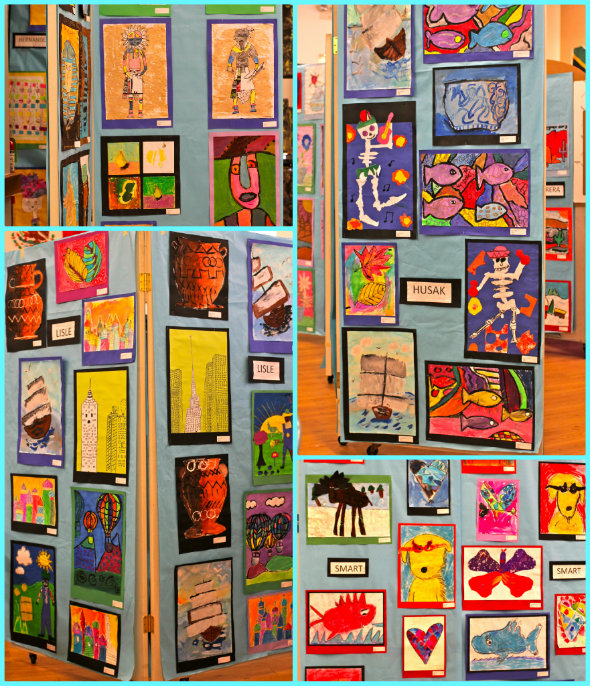 This year's art show will be unveiled tonight. I won't be there. I'll be watching my son do his thing in Ventura at a track meet. I'll miss the excitement as the kids search for their piece of art. Pictures will be taken and parents will ask good art questions. These moments will be brief as the families rush off to visit classrooms, buy books at the book faire and grab a grilled hamburger at the bar-b-que. But the children will remember these events.
I'm so proud of the efforts and enthusiasm of my students but I'm even more appreciative of our school community. Here's how they helped me:
Teachers, classroom aids and parents mounted all the artwork
The school Principal (I know!), amazing resource specialists, student teachers and anyone with an hour not with a student or in a meeting helped hang all of the art work.
Super parent/teacher, Jennifer,  organized it all.
Yup. I'm a very lucky art teacher. None of them may speak to me tomorrow or want anything to do with art ever, ever again, but I know I'm lucky . I love how our community rallies to make these events happen for our children.
THANK YOU BRANDON COMMUNITY!!!!
Need tips in organizing an art show? Check out my post on Art Show Prep and Asking for Help: Art Show Volunteers