Cute Christmas Art Projects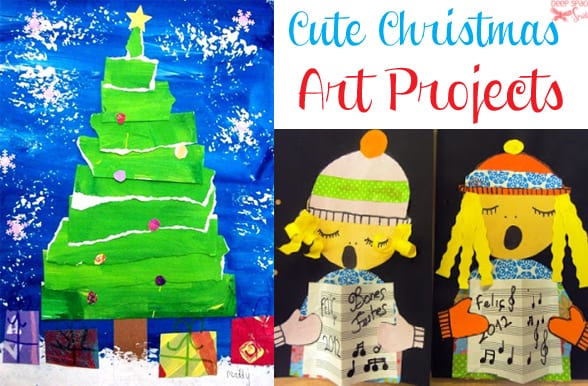 I've been admiring the supreme cuteness of all of the Christmas art projects on my favorite blogs. I don't do any holiday based art lessons at my school. No one has said that I couldn't, it's just a choice that I made a long time ago to focus on non-religious art lessons. And besides, Christmas tree art doesn't look as relevant in the annual spring art show as it does during December!
But I found a few that are almost too irresistible…
I adore these torn paper Christmas trees and the happy carolers. Children would love to create such happy pieces and there is no parent on earth who could resist placing these front and center during the holidays. Don't you think that either one would make a great holiday card? Unfortunately, neither web source lists a tutorial.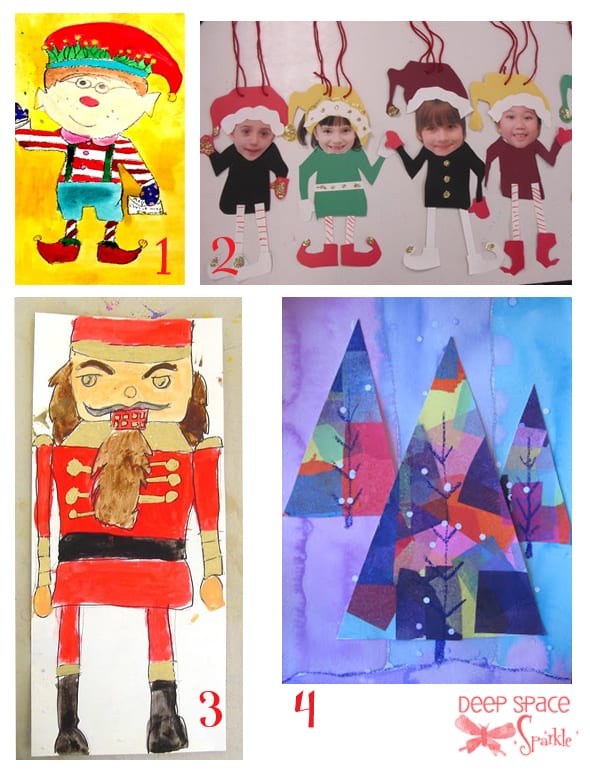 I saw this adorable watercolor elf (1) on Pinterest and it was originally sourced through Artsonia. Again, no tutorial but I have to say that this might be the cutest elf ever!
My family loves to "Elf Yourself" every year and there is nothing that makes me laugh harder than when my sister sends me her family shot. I think these paper elves (2) are equally as fun!
For the classic art lesson, the stately nutcracker (3) checks off many art standards. The tissue-paper trees (4) are not necessarily a Christmas lesson but they look so lovely and serene.
Thanks everyone for sharing your fantastic art lessons…I don't think I can resist doing at least one of these this week. Which one will it be?