Dog Art Lesson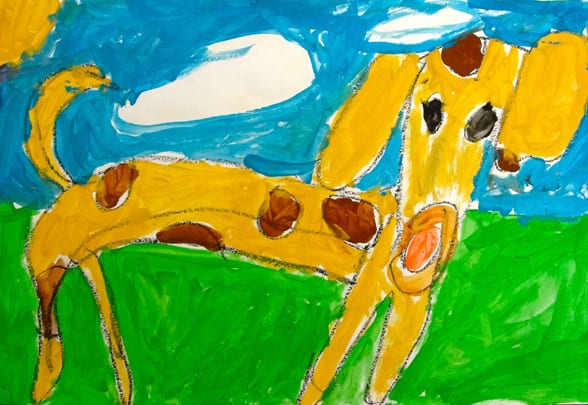 We all love dogs, especially 1st graders who have TONS of personal stories to tell. For this dog art lesson, we began with a simple, almost abstract dog drawing, using oil pastel on white paper. I did a directed line drawing very similar to the drawing below and the kids followed along. They painted their dogs with tempera paint and after the paint dried, cut the whole piece out. On another piece of white paper, the kids painted a background, using a horizon line as a guide. They glued the dog to the background and added painted paper details.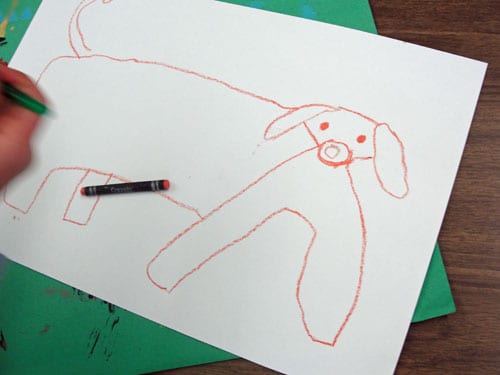 This lesson took about two, 40-minute sessions. Fast, simple and fun!
First grade dog-art!