James Rizzi Art Lesson
James Rizzi is a dynamic artist/illustrator who lives in New York City. His animated art style, rich in detail and expression, has a massive following. The simple black lines with bold dashes of color make a perfect style for my students to imitate.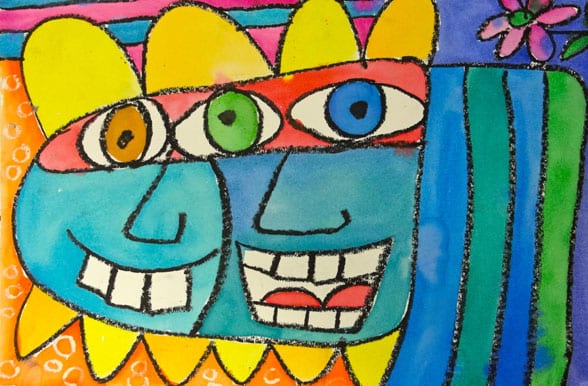 My 6th graders loved this lesson. I mean, loved! I used the 2012 James Rizzi Calendar to point out the various "Rizzi" art styles. I demonstrated a few faces on the white board, starting with the iconic James Rizzi "eyes". Next, I drew the nose which resembles a fancy number 6 or an upside down number 7. The mouth was the most fun part. We talked about the middle line of the mouth being the most expressive and from there we altered the shapes of the mouth. We added teeth and sometimes a tongue. Nothing sassy here…James Rizzi drew lots of tongues!
Drawing with Oil Pastel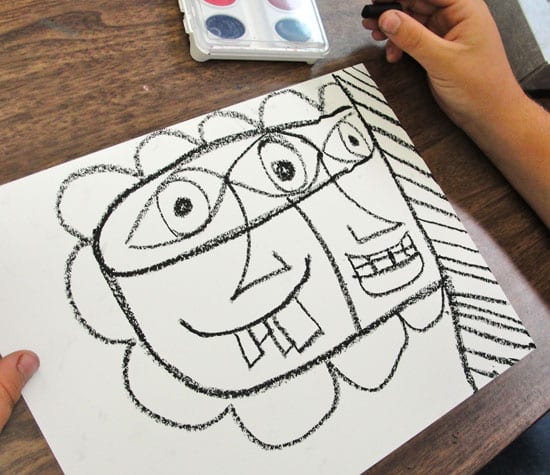 I gave each student a 9 x 12″ Canson watercolor paper and a black oil pastel. Drawing lightly with the oil pastel is encouraged at first, but the real secret to the success of this lesson is pressing a good dark line. This heavy oil pastel acts like a barrier to the watercolor paints so when the children paint inside the shapes, the colors don't bleed. Cool!
Watercolor Painting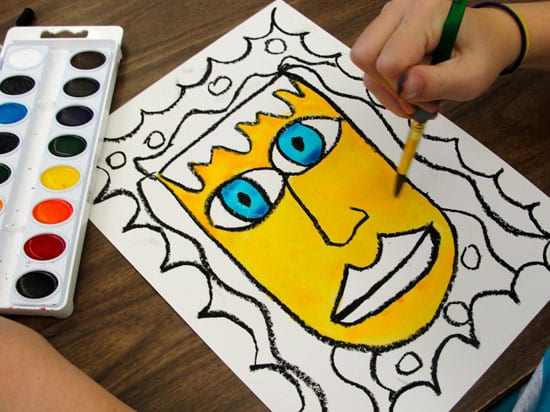 I'm so excited to announce that my new double sets of Prang watercolors work fantastic in this lesson. The extra palette of color combinations is a real time saver (no mixing) and gives a striking variety of colors to choose from. I'm so glad I tried them out as I was sure I would be a liquid watercolor convert for the rest of my life.
Sixth Graders used two, 50-minute art lessons to learn about James Rizzi and complete this lesson.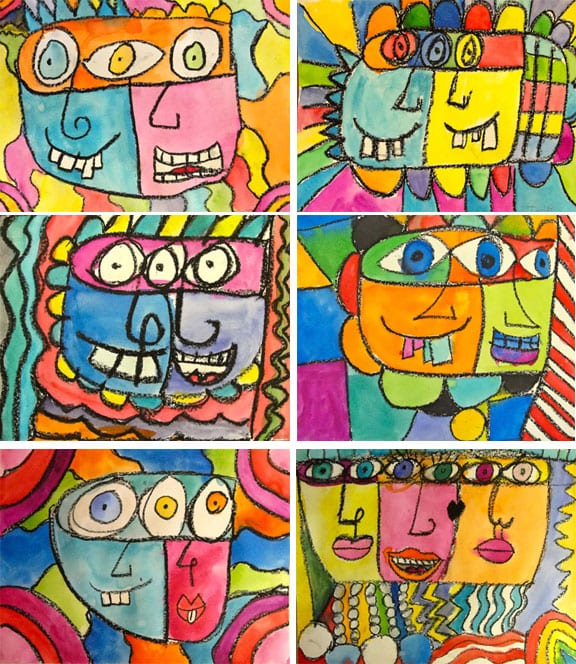 This post contains affiliate links